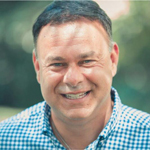 By Sean Gordon
The constantly shifting pace of communication requires companies to regularly explore new and creative ways of transforming their customer service experience. Using video is an absolute must in delivering the kind of service, including support, that customers will latch onto and continue coming back for.
Fortunately, it's incredibly likely that your business has embraced video for marketing purposes. But video doesn't have to stop at the marketing department, nor should it.
The good news, if you've travelled down this route, is that you already have the internal infrastructure to transpose video methods to your customer support teams. All you have to do is apply it. Here's how.
Video for customer retention
Supporting your customers is just as vital as signing up new ones. This should go without saying, but companies time and time again overlook this fact and wonder why they're faltering.
According to Forbes, businesses lose over $75 billion a year due to customer service not meeting expectations: a number that's shockingly on the rise. The article cites an NVM study that points to factors like customers not feeling appreciated or being passed around from rep to rep without getting answers1.
Video's role in correcting this ongoing battle is readily apparent. To address the first reason, giving customers the opportunity to speak face-to-face whenever possible is an absolute necessity to avoid the "call centre" mentality of dismissiveness and anonymity. By doing so you mitigate these preconceived notions by getting customers comfortable: by giving them the personalization of having faces to the names.
Video chat for support teams is critical in that people are just nicer to one another when they're looking each other in the face. The recognition for frequent callers, as well as the ease through which we can read body language and better understand one another when we see faces, can help assuage support calls for nagging problems that customers are facing. And thanks to technology like WebRTC (Web Real-Time Communication) customers can engage in video conversations without leaving the web sites or apps.
As for the second reason, video provides the perfect means to resolve technical issues in the quickest, most efficient way possible. Depending on the size of your support team and client base, it's the ultimate method to firmly resolving issues in a means that prioritizes modelling and learned interaction with products.
One way to approach video support is to bifurcate the customer support team, with call and email screeners dividing tech support into one of two categories: those that are quick fixes that can be handled by phone or email, and tech support that involves multi-step facets.
The former is used for expediency; always defer to the video method whenever possible. But sometimes your tech support will be tied up or customers will simply prefer to just address the problem from their phone on the spot.
For the latter, like an involved take on a tech concern, filter customers towards a video chat mechanism. There are plenty of affordable platforms out there; find a secure one that fits your costs and needs and integrate it accordingly.
It's a necessity for your tech teams to use computer screen inputs in the video chat. Using this method, tech support can model the exact fixes for customers on the spot. Say goodbye to the days of support having to explain terminology and all of the myriad of back-and-forth rhetoric that comes in phone troubleshooting; it's frustrating for everyone involved.
This video method will quickly not only resolve a problem, but it also allows customers to visually learn how to correct it in the future and to also get an insider look at how they should be interacting with your product.
Video knowledgebase
Not only can video assistance help on the spot, but there's an added bonus: it's really, really easy to capture video, edit and post later through creating a video knowledgebase. What's the point? When you have frequently asked questions (FAQs) in your support query, and customers would benefit from a quick video, give it to them!
First, solicit approval from customers before recording video conversations. Once you've collected that, as well as the footage, you can start piecing together quick tutorials with already-generated content in the video knowledgebase. Using a platform of your choice, you can then host this for your customers and allow them to browse by category to find the answers and strategies to resolve their issues on the spot. Video becomes the ideal mechanism to transcend a support call and turn it into a piece of useful, customer-approved content delivered just for them.
The benefits of video for your customers are clear. People are so accustomed to turning to video to resolve their problems in their private lives, quickly searching YouTube for a video to see how to change the headlights in a 2004 Acura or to make a world-class bun cake, that it only makes sense for businesses to lean into the trend.
Video is not going away anytime soon, and companies can create a customer-first environment with personalized assistance all through the use of a camera and a little bit of time.
Sean Gordon is founder of vidREACH.io (https://vidreach.io) and did so engage candidates, prospects, customers and employees—all on one platform. Sean has created new lines of business, reinvigorated stagnant company cultures and mentored hundreds of employees who have gone on to do great things. Connect with Sean Gordon on LinkedIn.