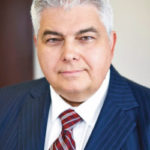 By Kevin Deveau
Standing out from the crowd is more important than ever for businesses. Market saturation, rising customer expectations, increased competition and growing regulatory requirements are motivating businesses to identify areas where they can improve on their customer engagement. Being able to directly market to customers, and provide them with a unique experience, is how organizations will set themselves apart and create a returning customer base.
In order to directly reach customers, organizations need to understand customers' purchasing behaviours and be able to interpret what products or services they may want in the future. To do this, organizations need to be able to pull all relevant customer data easily and efficiently. However, most businesses manage their customer information in siloed business units, making it difficult and inefficient to pull the information when needed.
Enter centralized decisioning
But by managing information in one seamless system, such as with centralized decisioning, organizations can reach customers more effectively and provide them with a more personalized experience.
Centralized decisioning allows businesses to use personalized customer information and to develop products that meet their needs, resulting in a faster time to market and consistent customer engagement. It does this by providing a 360-degree view of customer data, across all channels, and for the entire duration of the customer lifecycle, through monitoring spending habits in order to provide offers to each customer based on predicted future purchases.
This results in measurable and valuable business strategies that leverage past IT and decisioning investments to reach customers, while also allowing for the latest innovations in communications, analytics and optimization.
Improving loyalty programmes
A prime example of where centralized decisioning can help is with customer loyalty programmes, which are popular with consumers and businesses alike. These programmes provide each consumer with a personalized set of offers every week based on their past spending habits, allowing them to save money by buying the same products and/or related products in the future.
Customer data is at the heart of every loyalty programme. Leveraging it allows businesses to create diverse and highly targeted offers based on each customer relationship. It also informs the type of rewards being offered to each customer, and the timing and structure of those rewards. Some loyalty programmes will consistently repeat product rewards while others will feature weekly deals based on the consumer's previous spending habits.
Each customer template has its own predictive model that is scored against each member. These programmes are highly granular and predictive, allowing making personalized offers to customers based on their predicted wants and needs.
Today, consumers expect some sort of personalization. They realize that they have a choice. They can choose where to shop and what brands to buy.
These insights, gained by centralized decisioning, become the key to customer satisfaction and retention. Without the use of centralized decisioning and loyalty programmes, it's easy for businesses to fall behind.
Enhancing the customer experience
Customers interact with companies in various ways and across multiple channels. These include the Internet, mobile devices and through their peers, as well as through more traditional channels.
One negative interaction can damage the ongoing relationship with that customer. For example, if a customer receives an email offer and clicks on it only to find it is not available and/or they are unable to find out more information via the web site or by phone, then they're left confused and frustrated and associate that experience with the organization or brand.
Hence, why consistency—and centralized decisioning—is important. Customer engagements ought to be managed systematically across all channels to build a dialogue with customers and ensure an ongoing relationship with them.
How customers benefit
One of the many benefits of centralizing decisioning is that it simplifies the buying process for customers. Customers want to know that they are receiving the best value for their money and prefer the process be as simple and convenient as possible. They also appreciate when an organization takes the time to get to know their preferences and/or offers rewards for their loyalty.
How businesses benefit
Centralized decisioning allows businesses to deliver highly personalized products due to the centralized storage of all consumer data, the consistent decisions through customer updates and automation of manual processes to improve speed in decisions, as well as customer interactions.
By proactively pursuing a strategy of data-driven customer-centricity, businesses can better customize their combinations of products and services, and offer solutions targeting the right customer segments. This not only allows businesses to stand out, but also leads to high customer satisfaction.
Kevin Deveau is vice president and managing director for FICO Canada and is the North American Insurance Practice Lead. His team is responsible for growing FICO's Canadian and insurance market share and strengthening relationships with FICO's clients.