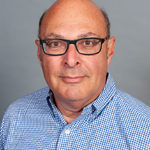 By Howard Lichtman
Every company faces challenges in attracting new revenue. The solution is actually obvious: growth lies in reaching new immigrants to Canada.
Immigration is a growth strategy for the Government of Canada and so it should be for your business. The numbers speak for themselves: one in five Canadians are foreign-born, according to Statistics Canada. That is equivalent to the size of the population of the Province of Quebec.
The newcomer audience continues to grow with an expected 320,000 immigrants (and growing) arriving in Canada every year. Coupled with 570,000 international students you have 900,000 potential customers that you have never marketed to before. If they know your brand from home, then you need to keep that loyalty. If they don't, it's the perfect opportunity.
Worried about their lifetime value? Statistics tell us that more than 60% of international students stay in the country. When you focus on certain sub-segments, like the Chinese and the South Asian populations, this number climbs to more than 90%.
The largest immigration groups are from India (23%), the Philippines (14%) and China (11%). Current projections suggest that by 2036, the South Asian community of 1.9 million will have grown to 4.1 million. At the same time, Chinese community is expected to grow from 1.6 million to 2.6 million and the Filipino community will grow from 900,000 to 2.2 million.
So, we've established that the revenue growth opportunity for a business or product is coming from newcomers. What else should you keep in mind?
The answer? Just as most brands have a specific Quebec strategy because there are certain language and cultural considerations you should have a specific strategy for ethnic consumers.
Preferred language
One of the questions we often get asked is: "how important is in-language communications?" The answer is, it really depends on the group that you are targeting.
Let's start with the Chinese community. According to Statistics Canada, 19% of Chinese native speakers don't speak English or French. They will not understand your message if you are communicating only in English.
While English may not be a barrier for other communities, such as South Asians, Filipinos and Arabs, that does not necessarily mean it's their preferred language. Today, 22% of Canadians have a mother tongue other than English or French, 69% of recent immigrants prefer speaking a language other than English or French at home and 12% of all Canadians prefer to always speak a language other than English or French.
My best advice is to match your language to the media of choice. If a publication, radio station or TV channel is communicating to consumers in their native languages, so should your advertising. In-language media provides incremental reach, not only for Chinese audiences but also for South Asians and other groups across all ethnic spectrums, ranging from traditional media to online search and social.
Speaking of social, you can't miss reaching out on Chinese social media sites. Half of Chinese consumers spend their time on Chinese versus mainstream social media. Further, Chinese social media is much more influential in purchase decisions.
While there are many different Chinese media outlets, WeChat is referred to the most and it's no wonder: it has more than a billion monthly active users globally. There are more than 538,000 active monthly WeChat users in Canada, Comscore reported in August 2017. Companies do not "advertise" on WeChat, it's more of a BuzzFeed editorial type of advertising.
It is important to mention that it's not just about language preference and comfort levels. Translating an English campaign into French is not sufficient to connect with your audience. People born and raised in Quebec have a different cultural sensitivity. The same applies to immigrants who come with their own cultural nuances, which includes everything from family structure to education, from online behaviour to gender roles, food and mealtimes and to expressing opinions.
These cultural nuances don't disappear among second-generation immigrant children. That's why the Wharton School of Business has stated that there are no second-generation immigrants: they're all 1.5. Sure, they speak English, but they were brought up in their parents' homes, and those cultural beliefs, values and attitudes don't disappear in a generation.
Payment methods
Of the other nuances payments stand out, notably for recent Chinese immigrants and also for the one million Chinese tourists who visit Canada every year. To connect with them you should accept payments through UnionPay, WeChat Pay and Alipay.
UnionPay is the credit and debit card of choice for both Chinese Canadians and Chinese tourists. Wisely over 70,000 Canadian merchants are already accepting UnionPay. It can also be utilized at 85% of Canadian ATMs. The average transaction size is $2,500, according to payments processor Moneris: substantially more than mainstream credit cards.
According to the Nielsen Outbound Chinese Tourism and Consumption Trend: 2017 Survey, 65% of Chinese tourists use mobile payments when travelling overseas. They are also used by Chinese international students.
That's where Alipay and WeChat Pay become significant. The WeChat accounts link to their bank accounts in China, so they avoid paying the currency exchange fee. AliPay and WeChat Pay represent more than 90% of the Chinese mobile payment market, reported Forbes in March 2018. Both Alipay and WeChat Pay use QR codes which can be scanned to make a purchase.
Reaching international students
As part of its growth strategy, the federal government has encouraged international students to come to Canada. You can only expect this number to grow, as the government makes it easier for international students to stay in the country post-graduation.
This creates a revenue growth opportunity not only for colleges and universities, but also for businesses. We started telling our clients that international students would increase when their numbers were around 250,000. Today, as noted earlier, there are 570,000 international students in Canada.
Whether you are running the company or an employee whose been tasked with revenue growth, don't miss the newcomer opportunity on your doorstep.
Howard Lichtman is a founding partner of Ethnicity Matters (https://ethnicitymatters.com), Canada's leading authority in marketing and communications to a multicultural world. He serves on the Board of Governors of Exhibition Place and is a member of the Canadian Marketing Association's Agency Working Group.