Retailers must think like eCommerce companies to survive and grow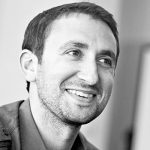 BY JEREMY GILMAN
What was once every marketer's nightmare — the sight of someone pulling out their phone in a retail store to price-compare online (a.k.a. showrooming) — is actually not as jarring as one might originally think.
In this age of consumer mobile maturity, the use of smartphones in stores can become major brand differentiators. They allow retailers to communicate personal messages to each shopper, provide them with real-time insights into inventory, or even help drive up loyalty.
Some brands are getting this mobile-first very, very right. Our Mobile Maturity Model: 2018 RETAIL study, conducted with M3, gathered by secret shoppers from 60 different retail stores based on six areas that provide insights on overall in-store mobile experience for customers. These areas break down to reveal context around precise moments when consumers interact with the brands. And if retailers pay attention, they could use these areas as a playbook to craft unique in-store experiences that meet their customers growing expectations.
Of the six areas — pricing, inventory, product reviews and advice, personalization, store guidance and checkout and loyalty — retailers currently show more maturity in the first three areas. Of these, personalization has had the most improvement over the 2016 data, jumping 64%.
Here's an in-depth look in how retailers are faring in each area that offers guidance for how they should navigate their business in today's web/mobile buying era:
Pricing comparison

. Pricing is a reality of mobile-equipped shoppers, and consumer expectations in this area have risen over the last year.
Customers need to accurately assess the price of a retailer's goods online, but this task is tricky since this data could change by geographic information and over time. This metric is the only one in the report where retailers marked slightly worse overall than in 2016. This proves pricing is an area where retailers could find new opportunities that equate to consumer wins.
With geo-targeting and loyalty information, retailers can target regions where certain goods are hotter commodities — think bread and toilet paper in advance of a hurricane. Or prices can be tailored to store loyalty. Stores could monitor for in-store Wi-Fi usage that indicates customers are cost comparing and then, instead, offer to price match what that person finds online.
Inventory.

Inventory accounted for the highest ranking metric in the 2017 study, and it's one that big box retailers excel at. The proliferation of the Internet of Things devices has enabled retailers to boost their inventory mobile maturity. By having automated data aggregated through sensors, stores can connect their back-end systems with the front-ends displayed on customers' mobile devices.
Nordstrom has taken home the top ranking in this category for the past two years. The store has taken a head-on approach with its in-store mobile users, allowing customers to pick out clothes on their website and try them on in the store later. This push for mobile advancements will likely continue in 2018, with a pledge from the company to invest $540 million in technology.
Product reviews and advice.

Shoppers, particularly of pricier items, make complex decisions when they choose one product over another. And stores that are transparent with product reviews and advice enable these patrons to feel confident they've made the right decisions, which has the added benefit of driving up loyalty.
Most retailers now are savvy to presenting reviews in a mobile-friendly way for customers on their sites. But leading-edge retailers that also focus on social media are outshining others. They combine social reviews with their typical product reviews to form an integrated feed of information for their customers to rely on. In 2017, Home Depot, Lowe's and Best Buy rounded out the top three ranking brands.
Personalization.

Consumers want brands that know what they want and when they want it. Still the lowest ranking score overall, personalization had the most substantial improvements in this year's survey.
This area is difficult, because it cuts through so many data points and relies on brands to understand shoppers' nuances. For example, someone buying an anniversary gift the day before may be more willing to buy certain items at a higher price than their typical spending habits.
Customer segmentation is the best path to achieve personalization, though it can be expensive to implement. For now, online retailers still have an edge on personalization overall—easier since they have the benefit of tracing every single product a shopper peruses in real time—brick and mortar stores are catching up.
Store guidance.

When a customer knows exactly what they want to buy it's up to the store to guide them directly to that product. This year, Lowe's topped all other competitors in this metric through its mobile-friendly site that shows customers what aisle and what bin contains the product they need. This strategy works extremely well in stores with a large footprint or those that have smaller sized products and huge inventories. In-store tracking technology has also become much more advanced, offering consumers shopping experiences similar to the one they are used to with GPS to find items inside a big box store.
Checkout and loyalty.

It may seem like these two topics are oddly intertwined, but checkout is often where loyalty is rewarded through savings programs and discounts. Some stores, like Apple, are driving loyalty through their checkout ease. Encouraging customers to use mobile apps to check themselves out has boosted Apple in the eyes of its loyal followers, taking out one of the biggest pain points of shopping.
For any store, though, data is a strong determiner of loyalty, and stores that switch to self-checkout or mobile checkout have more opportunity to capture information. That helps retailers know how they can incentivize future purchase and provide incentives to come back to their brands versus competitors for the same products.
Overall trends
Mobile technology isn't going anywhere, and retailers are getting savvier to the fact that they need to enable their shoppers to use mobile devices as consumer tools to keep them coming back to the brands. The quality and sophistication of retailers' approach to mobile is going to continue to grow in the coming year. Retailers should continue to seek out new mobile-first solutions to help them gain market share in what is shaping out to be retail's most competitive era yet.
—
Jeremy Gilman is senior vice president-strategy at DMI (Digital Management, Inc.)