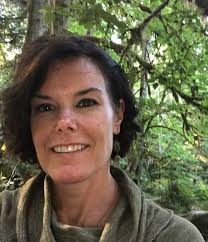 By Loralee Orr
Canadian farmers have relied on Pioneer brand products for more than 70 years, but like any historic brand with a long legacy in the market, there's always a risk of becoming stale.
When Corteva Agriscience, Canada's leading pure-play agriculture company, tasked FleishmanHillard HighRoad (FHR) with developing a new marketing campaign for its premier seed brand, we knew we had to create something that would not only capture the essence of Pioneer, but show Canadian growers that we're still capable of surprising them.
We wanted to prove once again that Pioneer is not the brand to ever sit still or back down from a challenge, much like the farmers themselves.
Developing the new campaign
The first step was putting ourselves into the shoes of the modern Canadian farmer. Running a farm these days is much different from what's perceived – there is a lot of innovation and technology involved, and it requires an incredible amount of energy and focus, not to mention risk.
While never given credit for it, today's farmers really are trailblazers. And any innovator in any line of business is going to encounter their fair share of doubters, especially in agriculture, a profession as old as time. Therefore, our goal was to highlight all the farmers who blaze their own path forward, silencing the doubters along the way. This campaign theme was especially synergistic with a Pioneer brand that has always placed a strong emphasis on innovation and breaking through to new frontiers.
We also aimed to celebrate the modern Canadian farmer who never backs down from a challenge. Today's growers are faced with a myriad of obstacles that would make the average person's head spin – ongoing geopolitical tensions restricting access to important global markets; crops increasingly under attack from shifting weather, drought, floods, diseases and pests; changing dietary needs; misconceptions about their trade; and more.
Our campaign would showcase the strength and resiliency of farmers as they continually overcome whatever's thrown in their way, staying focused on the future of their farms and always striving for excellence.
Helping farmers 'Bust Through'
When you boil it down, the 'Bust Through' campaign is about putting doubters in their place. In farming as in life, there's no shortage of people ready to tell you "that won't work" and "you can't do it that way" because that's not the way it has always been done. But the Pioneer brand and the growers that rely on their products and services are not about settling. They're about striving for the impossible and taking on challenges to grow further than ever before.
To communicate this maverick spirit, our print and digital ads used black and white photography to amp up the intensity of the campaign and help the brand stand out against the competition. In the ads, the wry smiles on the face of our heroes speak volumes. It's a face that tells the doubters that we know something they don't. With their heads cocked to the side and glancing over the shoulder, the farmers are looking back at the doubters as they leave them in their dust.
As you can see, the headlines and the copy in the ads convey this same attitude:
Never one to back down from a challenge.
You'll face doubters along the path you're blazing, but with Pioneer there is no doubt. Your Pioneer Rep is here to back you up with local agronomic support and the best genetics from our world-leading innovation program to help you grow further than ever before. Let's bust through.
Launching 'Bust Through'
We launched the "Bust Through' campaign across Canada at the onset of the 2020 fall harvest, just before seed purchasing season in September, to help encourage and excite all the Pioneer reps who are selling seed this fall and winter, as well as growers who are planning for 2021.
Pioneer had done emotional creative before, particularly in Eastern Canada where the brand's roots run very deep, but past campaigns always served more as an ode to the farmer from the brand.
In comparison, 'Bust Through' really captures a shared emotion between the farmer AND Pioneer – the desire to overcome challenges and continuously put the doubters in their place. This campaign also united the Eastern and Western Canadian markets with a single, bold new message as opposed to previous campaigns that were divided regionally.
While the ads have only been in market for a little over a month, early yields look promising with both farmers and Pioneer reps reacting positively to the fresh new approach. In an industry known for its tradition, the campaign is busting through a sea of sameness and resonating with today's growers, helping invigorate the trusted, historic Pioneer brand.
Loralee Orr is Marketing Communications Leader, Canada, for Pioneer.