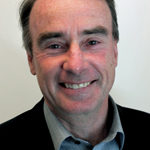 By Richard Boire
Creating customer personas is one of the core deliverables of marketing analytics. The assumption is often made that with a defined customer persona, "I can then use this information to target customers". This is misleading and does not provide the real value of customer personas within the marketing analytics discipline.
But before delving into this topic, it is important to understand from an overall perspective why analytics is used within the marketing discipline.
The "why" can simply be answered by understanding its benefits, which is either incremental revenue or reduced costs. But how is this achieved? If we think of the 4Ps of marketing (place, price, promotion and product), which I learned during my early academic career, marketing analytics has an impact on all of them. But in this article, I am going to emphasize two of those Ps, which are place and promotion.
The first element of place essentially deals with the notion of targeting, which all experienced marketers understand as delivering the most impact in deriving either incremental revenue and/or reduced costs. Advanced analytics is now the norm as most organizations now leverage the use of data and information in the creation of sophisticated predictive models that can target customers on a number of marketing behaviours, such as likelihood to defect, buy, etc. The use of artificial intelligence (AI) is just another enabler within the marketing analytics toolkit.
Direct and database marketers were early adopters of advanced analytics as they recognized the tremendous business value in using more sophisticated targeting tools. Digital marketing and the Internet simply accentuated this need for more targeting due to access to more data as well as its velocity, which speaks to the increasing real-time nature of digital data.
Data is now a cornerstone in all company strategies as more organizations now recognize the need for a data strategy. Besides the old traditional media of direct mail, telemarketing, outdoor advertising, TV/radio and print, we now have e-mails, text messages and programmatic advertising on various web platforms. Given all these channels, the need for targeting (and in particular more advanced targeting) is even more pronounced.
Within the digital ecosphere, the leading tech companies now have teams of data scientists steeped with advanced degrees in computer science and engineering in their quest for the holy grail of customer marketing: which is offering the right product to the right customer at the right time.
The personas dilemma
But although organizations may be developing more sophisticated approaches in obtaining the ideal target customer, marketers still need to have insights or a persona of this customer on how to communicate to them: which is the second P of marketing analytics or promotion.
The best way to understand this customer persona dilemma is with an example. One of my very early models with one of the Big Five banks was trying to target customers to upgrade their regular credit cards to a gold credit card model. A very top line summary of what a responder to this campaign looked like (i.e. customer persona) was that they were very heavily engaged in many different ways with the bank. The only demographic information pertained to the fact that were less likely to live in the Prairie Provinces.
With the model, the bank definitely had their target customer; results of just targeting the right customers yielded over $100,000 with just one campaign. But think of how these results could have further improved if we had better insights—or in effect, a better customer persona—on what to say to the target customer?
Yet can the bank develop effective communication strategies and tactics based only on the facts that the persona of this target market is "heavily engaged with the bank and does not live in the Prairie Provinces"? The answer is "not really" as the bank would want better information to create a more comprehensive communication strategy.
So where might that information come from? If we think about the meaning of more "useful" information—that which can convey the mindset of the individual—we are looking for their demographics, psychographics and attitudes.
Technology limitations
The tech companies will argue that the use of AI to analyze all the previous digital text submissions of the individual can be used for better communication. And we are seeing this with our devices as the more sophisticated chat boxes can base their conversations on what we have said in the past by using AI. But the limitation of this technology is that it is transaction-based. In other words, it cannot really "get inside the head of the consumer": notwithstanding its ever-increasing capability to have relevant conversations based on previous interactions.
Let's think of an example. I may have ordered a new service from a telco and the telco may use its chat box to communicate with me. If the telco had a sophisticated application the solution would uncover my satisfaction level and the specific features that led to it.
But the telco's chat application does not address the "why". For example, why might I feel the need to pay for a premium channel that perhaps offers more biographical histories? This "why" is not likely to be fully captured, as the chat box simply knows that I am interested in this service based on previous communication interactions.
Role of market research
As with many things in life, something "old" begins to have more relevance. Enter the discipline of market research. The ability to design surveys and questions that address the demographics, psychographics and attitudes of individuals has always been one of its core deliverables. The more advanced marketers recognize this fact and now combine the fields of data science and market research that provide the requisite executional tactics for their upcoming initiatives.
Companies such as Environics Analytics offer a plethora of external variables related to market research information and which speak to the demographics, psychographics and attitudes of the individual based on where that customer lives. The list is comprehensive with over 22,000 variables at a postal code level and is unparalleled in its ability to gather consumer "mind" type information.
So how might a marketer within the insurance sector use the information? Let's take an example of a retention campaign that might be used by such a company.
Here the marketer uses a model to target high risk defectors who are high value. They have identified the "who" or its target market.
The marketer now uses external data, as mentioned above, and through analytics (i.e. cluster segmentation) they determine that there are three distinct segments, or customer personas, within this target group. See diagram:
From the diagram, we can observe that each customer persona requires unique messages and offers. Although this is an example, it clearly demonstrates the notion that one messaging strategy to this target group is a sub-optimal process.
The conclusion? Defining unique customer personas is the key in achieving success in this second P of marketing or promotion. Clearly, a strategy that uses analytics to both integrate the targeting (Place) and communication strategy (Promotion) is the real competitive advantage for organizations today.
Richard Boire is president of Boire Analytics, an organization that is a leader in data analytics with over 30 years in applied analytics solutions across virtually all industry disciplines. He can be reached at boire@boireanalytics.com or for more information, go to: www.boireanalytics.com.