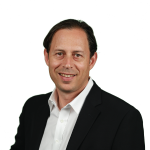 By Richard Schenker
As a former management executive of HBC during Zeller's heyday, I will be watching the reboot of Zellers this Thursday with much excitement and fanfare. I suspect that there will be much interest by shoppers to check out this new incarnation of the brand. However, like several other retail and loyalty industry experts, I worry about their longevity. In their prime, during the '80s and '90s, Zellers was the darling junior department store in Canada with over 350 locations. Before Walmart arrived on the scene, Zellers was the discount department store destination for Canadians. I still remember the "Lowest Price is the Law, Everyday" jingle. What's more, Club Z with its legendary and splashy rewards catalogue provided budget customers with a means to live a better life with free merchandise and experiences. It was all marketed as "the best things in life are free".
The Zellers reboot will not have all of the same dominant brand differentiators. HBC is banking on the nostalgia halo effect to drive former and new customers to visit these Zellers footprints inside of existing Hudson's Bay stores and online. I truly hope that Zellers is a success, but I have several concerns that will likely impede Zeller's viability:
Nostalgia can only go so far – There is no doubt that many Canadians, specifically those who are budget focused, still remember the glory days of Zellers and might be inclined to visit. However, this is likely going to be a different type of Zellers that will not resemble all that customers of yesteryears remember. The question will become, are the new shoppers of Zellers going to find this new brand offering appealing? Furthermore, since the closure of Zellers over a decade ago, there has been substantial immigration to Canada. Many new Canadians will have no knowledge of the nostalgia factor and will likely be set in their shopping ways with Walmart, Dollarama and Winners & HomeSense and Ikea. Driving them into a Hudson's Bay store to visit Zellers will be a tall order.
Limited retail footprint – Zellers has suggested that these stores within a store will be about 8,000-10,000 square feet in allocation. There are only so many SKUs that can be placed and so many categories that can be accommodated in this defined square footage. This will undoubtedly result in a constriction of breadth and depth of merchandise assortment which will pale in comparison to Walmart, HomeSense or Ikea. So, I would question why a customer would want to make the journey to a Zellers store inside of a Hudson's Bay store at a mall, when they can have a one-stop shopping experience elsewhere to meet all of their everyday shopping needs.
The lowest price cannot still be the law – With a limited number of stores and even with HBC's larger buying power, Zellers will not be the recipient of the lowest cost of merchandise from suppliers. They might have enjoyed that when they had 350 stores but with only 25 planned locations and an online presence, they will not reap the benefits of scale. Walmart, Dollarama, HomeSense and Ikea will retain the scale advantage.
The best things in life won't be free – During its glory days, Club Z had the most compelling loyalty value proposition backed by a dynamic media campaign that made consumers feel like they were losing out on a better lifestyle, if they were not active members in the Club Z. This program was cited as a major driver of transactional and emotional loyalty to the Zeller's brand. No disrespect to the current Hudson's Bay Rewards program, but it cannot hold a candle to its predecessor, Club Z. Zellers will need to really leverage HBC rewards to build repeat shopping at Zellers. I am not certain that the margins are there to support extensive investments in bonus points for products that are generally sourced offshore.
Zellers does not have the same credit lifeline – During Zeller's prime, the Zellers proprietary credit card was a means for the budget shopper to have credit extended to them. In many cases, bank credit cards did not always extend credit to a large cohort of Zellers shoppers. This credit vehicle allowed many Canadians to shop at Zellers, get more Club Z points and remain loyal to Zellers. It was also a major financial contributor to Zeller's bottom line profit. HBC's current credit card portfolio does not have the same penetration and loyalty with budget minded Canadians and certainly does not deliver the same revenue.
A Zellers shopper does not equate to a Hudson's Bay shoppers – While Hudson's Bay is likely banking on driving more traffic to their stores by placing Zellers stores in their stores, the jury is out as to whether this will be the case in the long-term. I would expect to see some new customers come into Hudson's Bay stores to check out Zellers and even some Hudson's Bay customers to make a special visit to check it out. Unless the stature of the Zellers merchandise is upgraded to be more congruent with Hudson's Bay merchandise, there will likely not be much cross-over. It will be interesting to see what the merchandise assortment and price points look like, but your typical Zellers customer has different shopping needs and behaviours than a Hudson's Bay shopper.
Zellers is re-entering the retail arena in Canada at a very interesting and challenging time in Canadian retail. In the past several weeks, we have witnessed the departure of two major U.S. retail brands, Bed Bath & Beyond and Nordstrom. We are in an economic downturn with still much uncertainty, which might be the ripest time for a budget focused brand to steel some market share. As such, based on the aforementioned observations, I expect to see some initial excitement and trial by customers but remain skeptical about Zeller's ability to succeed and grow in the long run. The last thing Canada needs is another retail closure, so I hope that Zellers does find a way to be successful at fostering transactional and emotional loyalty to this once iconic Canadian retail brand.
Richard Schenker is Founder & Chief Customer Engagement Officer https://loyalstrategyconsulting.com