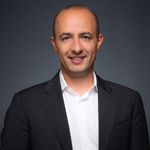 By Hisham Ghostine
With a new decade upon us it's a great time to consider new ways of thinking and exchanging resources.
In partnership with the Canadian Marketing Association, Strategy magazine and Vizeum (part of the Dentsu Aegis Network), Ipsos recently released the 2019 Canadian Digital Marketing Pulse Report. In my view there are eight key takeaways from the study that marketers can use to get a head start on 2020.
1. Break email marketing free from its silo.
According to the report, 80% of consumers are willing to receive information by email marketing, making it one of the oldest and most widely accepted forms of digital communication. What started as a one-way communication bridge has now become an exchange freeway that, when utilized correctly, can garner sizable influence across the consumer journey. However, the full potential of email marketing has been constrained by housing it in its own silo.
We should knock holes in the walls and integrate email marketing within other channels. In doing this we produce the fuel to back future brand decisions while gaining insights on how to unlock more seamless and meaningful consumer experiences through media techniques such as lookalikes and retargeted emails.
2. Connect the dots with digital out-of-home (DOOH) media.
With the digitization of OOH media, our industry has stumbled upon a golden opportunity to reap the benefits of an engaging ad space with the power to be dynamic. It's the easiest traditional channel where hyper-targeted strategies and techniques, such as personalized ads, audience-buying and mobile integration, can play in the same space naturally.
An excellent example of DOOH is Netflix's real-time reactive GIF campaign in Paris, France. There, 100 GIFs target segments of audiences in real time depending on real events in news, sports, weather, retail and more. To sum this one up, DOOH is quite literally the perfect strategic petri dish for data-driven creativity to thrive in 2020 and beyond.
3. Make every social transaction count.
If the 2010s have showed us anything it's that social platforms are evolving in favour of one major thing: brand commerce.
For marketers, this means bridging the gap between inspiration and transaction to produce higher returns. Marketers should also consider using owned media to expand on the stories being told in paid media. For example, while shoppable ads for home décor provide engaging experiences on Instagram, they might be of higher value and interest to consumers on Pinterest. Implementing a brand commerce strategy into the marketing mix will set brands up for success in the years to come.
4. Produce digital-first online video.
To win in digital, brands and agencies need to start thinking smarter with online video and use the power of data to get personal with the audience as quickly as possible. It's not about cutting down from 30 seconds to six; it's about generating ten different six-second spots for ten different audience buys on unexpected platforms. With more consumers spending time on ad-free spaces like Netflix and Crave it's important that marketers actively seek new premium partners like CBC Gem and YouTube to reach their targets with online video.
5. Get transparent with programmatic.
Despite a dip in popularity from 2018, the 2019 Pulse report shows that programmatic advertising is maturing and attracting popularity from both agencies and in-house studios.
Increasing transparency among programmatic inventory supplies has reassured marketers around the effectiveness of programmatic investments. They are now ready to embrace data-driven audience buys across more channels, including OOH, video, social and TV. Thanks to these changes we can expect to see more advertisers invest in programmatic solutions to take on the challenges of the upcoming years.
6. Innovate to drive connection.
If you've never opened up TikTok just to see what your face would look like with all their fun filters, I strongly advise you drop everything and try it right now: it is addictive. Today's generation uses filters to enhance the way they communicate and that's an obvious enough reason for marketers to be getting brands to shift their attention towards the latest tech.
Consumers are more aware of how they can use technology, such as voice activation and augmented reality filters, to achieve their goals across multiple platforms. It's become a part of the consumer journey and brands that are quick to activate in these spaces will win their audiences faster by speaking directly to them on platforms they love.
7. Make the net effect work for you.
It's a subtle truth we hear in the whispers of office corridors all the time: "Did you see the latest campaign for so and so? The ads are everywhere."
Did you catch that? The ads are everywhere. In today's media environment, the total effect of all channels is incredibly important in understanding how to build audiences, combining reach and frequency, no matter how overused it feels. If anything, "making the net effect work for you" should be everyone's marketing mantra.
8. Divide and conquer with brands and agencies.
Brands and agencies should work together to be transparent about their work processes and ensure that equal participation is visible. As more brands move towards establishing in-house capabilities, it's important for both sides to understand the types of work that are best handled under each roof. For example, repetitive tasks, such as minor changes to retail ads, are best kept in-house while projects that require certain expertise and thinking, like experiential marketing, are best executed with an agency team who has the resources and capabilities to provide a wider range of solutions.
Following these eight key strategies will equip brands and agencies with a pragmatic approach as digital ad spaces continue to expand and innovate in the next decade. As marketers, it's our job to make sure we implement smart, data-driven strategies to win consumers at every touchpoint. Collaborating our efforts to ensuring consumers are targeted accurately is the best way for brands to see the highest returns on their media investments.
Hisham Ghostine is president, Media Brands – Canada, Dentsu Aegis Network. Dentsu Aegis Network is a member of the Canadian Marketing Association.