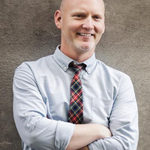 By Chris Kneeland
The world's most significant businesses—known affectionately as "cult brands" given their irrational levels of fan adoration and customer affinity—typically display five key attributes. These companies:
1. Enjoy above-average brand attachment, which is a specific metric measuring audience engagement, more so than awareness or likelihood to refer. People don't just like cult brands, they love them.
2. Benefit from above-average word of mouth. Their businesses thrive from enviable levels of advocacy and earned media.
3. Spend less on traditional advertising. They don't rely heavily upon paid media campaigns to stimulate demand.
4. Preserve margin by discounting less. Most of their customers are willing to pay full price (and oftentimes a premium).
5. Benefit from heightened internal engagement, resulting in increased employee productivity from staff who are willing to do more with less.
Why aren't more cult-like?
With such desirable benefits, why don't more brands achieve a cult-like status? In our experience, the answer revolves around three common characteristics.
1. Executives don't truly understand what good looks like. Too many business leaders are content with modest year-over-year sales growth or believe their job is to satisfy Wall Street's expectations more so than their customers'. Many leaders also lack good professional role models, and as a result they incorrectly assume their peers handle similar challenges in similar ways.
More leaders must be exposed to how cult brand leaders think and operate. That is the purpose behind The Gathering (www.cultgathering.com). Every year, one thousand brand leaders convene in Banff, Alta. to learn firsthand what proper audience engagement looks like. They leave realizing that cult brands believe different things, and behave differently, in order to achieve remarkable results.
For example, Tim Hortons became an iconic cult brand by doing more than selling coffee and donuts. It aligned itself to local communities and became a symbol for Canadian values. Lululemon reached a billion dollars in revenue while spending next to nothing on traditional media and rarely going on sale. Instead it behaved more like community organizers than corporate marketers. And the Saskatchewan Roughriders became one of the most admired sports organizations in North America by worrying as much about the fan experiences as they do about winning games. Leaders from cult brands like these happily share their stories at The Gathering and attendees are encouraged to apply the lessons learned.
2. Too many leaders act out of fear, rather than passionate ambition. Founders are usually very clear about the guiding purpose behind why their companies were created. Yet, as their businesses grow, new C-suite executives join, and eventually become several generations removed from the original founders. But these new leaders are usually more worried about defending the status quo instead of disrupting it.
Cult brand leaders find ways to rally people around the brand's original ideal. Doing so converts employees into evangelists and customers into cult followers. The best organizations don't try to get more people to buy: they try to get more people to buy in. Whether a brand's true purpose is to save the planet, like Lush, or to help people live their best lives, such as GoodLife Fitness or to improve marketing productivity, such as Hootsuite, cult brands understand people care more about what they stand for than what they sell.
It's always easier to settle for average than strive for excellence. But in this age of hyper-commoditization, leaders must dare to do things that are bold enough to be noticed and pursue a brand purpose differentiated enough to matter.
3. Many leaders simply don't know how to become cult-like. Creating advertising is a very different skillset than creating advocates. And most executives over the age of 40 have an unholy fixation on mass media and markdowns because they were taught a false paradigm called the purchase funnel.
Invented in 1898, the purchase funnel remains a guiding framework informing marketing budget allocations and marketing priorities. Since Awareness and Familiarity are the first two tiers, and comprise over 60% of the funnel's mass, many businesses prioritize those activities and spend more than half of their time and money to achieve them. But cult brands embrace a different reality.
In 2010, researchers from Harvard University and McKinsey & Company discovered nothing about the purchase funnel remains true. They concluded only four buying decision moments matter and the concept of a tapering funnel is false. These four buying decision touchpoints are a circular process: get their brand into the initial consideration set, elevate the evaluation criteria, maximize the moment of purchase and engender loyalty through post-purchase actions.
Perhaps most notable in the researchers' new model is the importance of the post-purchase experience, which is missing from the original funnel. However, post-purchase activities have been core to cult-brand marketing for more than a century.
For example, Cult Collective's first client was Harley Davidson Canada. Already a beloved cult brand, it retained our firm to help it appeal to new audience segments, such as female riders and immigrants. We were pleasantly surprised to learn its global chief marketing officer championed spending only 15% of his marketing budget on awareness and acquisition-based activities. The lion's share (85%) was spent on getting existing customers to buy more product, more often, as well as getting riders to refer others to the brand. Attracting new riders is far easier if a current rider recommends it, rather than relying on a commercial.
If you want to achieve the kind of results Harley Davidson has achieved, why not do the same type of marketing? It starts by rethinking your marketing paradigm.
Next moves
As audience engagement experts, Cult Collective—headquartered in Calgary, Alta. and with offices in Vancouver, B.C., Toronto, Ont. and Las Vegas, Nevada—helps brands forge more meaningful connections with key audiences. These brands understand that today's consumers face too many choices and have too little time. Only brand leaders using all the resources at their disposal to improve consumer engagement will succeed.
Rather than overinvest in mass media or markdowns, enlightened brand leaders exploit cult-brand principles and steward all aspects of the customer journey. That also includes non-marketing-related tasks like product development, service delivery, in-store and online shopping experiences, strategic alliances, corporate culture and customer care.
Those who get it right will inherit the earth. The rest will drift into irrelevance.
Chris Kneeland is the CEO of Cult Collective (http://cultideas.com) His overriding professional passion involves helping brands reimagine new ways of engaging consumers. In particular, he's committed to helping clients embrace six marketing principles he's discovered while working with and studying the most iconic, "cult-like" brands on the planet. Chris has held marketing positions at John Deere and The Home Depot. He was also head of retail marketing at RAPP in Dallas, Texas. He has consulted extensively for brands like Harley Davidson, Canadian Tire, Zappos, Best Buy, SuperValu and Michaels.