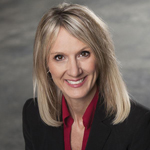 By Cami Zimmer
According to a 2018 Retail TouchPoints study, last-mile (or kilometre) services have risen by 50% in the last 18 months, with most of the increased demand coming from the business-to-consumer (B2C) e-commerce segment1. This has numerous implications for both customers and brands and is changing the way they interact with each other on a daily basis. A focus on that last mile is imperative for creating additional value that will improve customer satisfaction and encourage customer loyalty.
Rapidly evolving expectations
Think about how you felt just a few of years ago whenever you attempted to purchase something via any method other than a traditional desktop browser. You were excited when you found a company that offered a purchasing option through an intuitive and secure mobile app. It seemed like the future of online shopping was finally here, and the adoption of technology, such as mobile wallets integrated with apps, hastened the evolution of expectations.
Now the expectation for almost every customer is that they will be able to complete a purchase and track delivery status on their mobile device in a matter of seconds. They also take for granted that they will be able to instantly chat with a representative right in the app to resolve any service issues—or even better—resolve the problems with a useful self-service tool. The onus is now on companies to understand the current state of baseline customer expectations and adjust their capabilities accordingly.
Relationship-building opportunities
While companies do have to step up to meet customers' evolving last-mile expectations, they shouldn't view it as a burden. Instead, it is important for them to see it as a new opportunity to engage with buyers and add value to their experience.
In the past, technology limited what innovations companies were able to introduce during the last-mile service phase. Many of those old barriers now no longer exist, which means that you are free to bring new elements to the table that will help you stand out from the competition.
Value is the fulcrum on which the brand/customer relationship turns, and anything you can do to increase the value customers receive is an opportunity to strengthen the relationships. Here are several examples:
Allowing customers to opt into courier status notifications until the delivery times arrive;
Enabling them to see where in the delivery process they are so that they can plan accordingly; and
Giving them the option to share their location data with stores during curbside pickups for the ultimate customer experience.
We're no longer talking about adjusting to meet customer expectations out of obligation. It's now about taking steps to make their lives easier simply by virtue of being your customer.
Personalization, last-mile conjoined
It's impossible to talk about last-mile service experiences without placing a spotlight on personalization. Since every delivery or curbside pickup is a unique situation, it stands to reason that every customer will need something slightly different in order to have their expectations met. That's why it's crucial for any company that engages in last-mile interactions to choose a solution that enables them to seamlessly provide personalized experiences. You can:
Make it easy for your customers to access account and order details throughout the last-mile interactions;
Send them important information they might need for a service appointment; and
Follow up on customers' experiences in the immediate aftermath of deliveries or appointments, and strategically send them product education materials that will help them get the most out of their purchase(s).
The more personalized elements you can add to the last-mile equation, the more engaged your buyers will be throughout their experiences.
Visibility problem erased
For many years, visibility was the key hurdle for businesses in improving their last-mile service capabilities. It's always been better to give your customer more information than less in these scenarios, but limited technology meant that it was difficult to get real-time information to customers when they needed it the most.
Now companies have innovative tools at their disposal that allow them to remove barriers to visibility and meet customers' expectations of remaining connected throughout the last-mile journeys. It couldn't have come at a better time, because research indicates that over half of all consumers want real-time visibility for their order status2.
Glympse uniquely understands this necessity, which is why we work with major companies such as Rogers Communications and Rollins, Inc. to provide pioneering location-based technology that makes last-mile visibility problems a thing of the past3. Rogers and Rollins can now keep their customers informed throughout every stage of the appointment lifecycle with ease and make the experience more seamless for every party involved.
Risk factors
Any company that offers delivery or curbside pickup, or dispatches service technicians knows that there are myriad factors involved in the last-mile experience that can't be controlled. Traffic and potential vehicle malfunctions are always going to be an issue. Inclement weather can disrupt deliveries or affect the quality of temperature-sensitive products. And if you deliver any kind of food, you know that product quality can suffer from the time it takes to reach the customer.
There are also the risks and costs associated with package theft. It is estimated that one of every four people has been a victim of package theft, with the average value of stolen packages coming in about $1404.
In dense urban areas, it can incredibly difficult for those doing last-mile delivery to find the address, not to mention the issues associated with misaddressed packages. The number of challenges facing businesses dealing with delivery are almost too many to name. Some are more difficult to solve than others, and many can be avoided with transparency and communication throughout the last mile.
Creating memorable experiences
But you don't have to eliminate these factors to routinely create engaging and memorable last-mile experiences for buyers. Here's how:
Exploit every opportunity to make an impact on the parts of the process that you can control;
Use innovative technology to add value to their purchasing journey during the last mile;
Personalize their experiences in ways both big and small; and
Remove their worries by providing accurate, real-time information and status updates.
Last-mile delivery and service appointment solutions empower you to put your best foot forward during one of the most crucial phases of the buying journey. When you pair that with effective training and team members who strive to exceed customer expectations, you have the ability to transform your last-mile experiences from logistical headaches into a true competitive advantage.
Cami Zimmer is executive vice president of business development and marketing, Glympse (www.glympse.com). Cami is responsible for creating and implementing strategies to enhance new business opportunities and elevate the company's corporate brand through marketing, communications and public relations. In her first year at Glympse, she helped double annual revenue and reposition the company from a B2C to a business-to-business (B2B) and consumer to business (C2B).
1 RetailTouchPoints, "Retail TouchPoints Last Mile Benchmark Report 2018", report, 2018.
2 "Last Mile Benchmark Report", Ibid.
3 "Glympse Powers Rogers Communications New Tech Eta Tool In Canada; Now Providing Location Solutions For Top North American Cable Companies," Field Technologies, news, December 13, 2016.
4 Smiota, "6 Shocking Stats about Package Theft", February 27, 2019.