Multi-year partnership means Aeroplan members earn points with Uber and Uber Eats, bonus points for new Uber customers
MONTREAL, QC–Aeroplan has expanded its loyalty partnership with Uber Canada, giving Aeroplan members in Canada the opportunity to earn points on Uber Eats and Uber Rides purchases when they link their accounts.
Aeroplan members based in Canada will be able to earn the following when linking their Aeroplan and Uber accounts:
● 1 Aeroplan point per $1 spent on eligible Uber Eats orders over $25 in Canada; 1 Aeroplan point per $1 spent on Uber Airport Rides (all ride types including Uber X) and Premium Rides (including, UberXL, Uber Comfort, Uber Black, Uber Select etc.) in Canada
and the U.S.; Aeroplan points per $1 spent on Uber Premium Airport Rides in Canada and the U.S.;
Plus, every time Aeroplan members take 10 Uber rides in Canada or the U.S., they'll receive a $20 CAD Air Canada flight credit.
This partnership is an extension to September's announcement, where Aeroplan Credit Cardholders received a free Uber Pass membership, unlocking unlimited $0 Delivery Fees on eligible food and grocery orders, ride discounts and additional perks with a free Uber Pass membership.
"We are thrilled to team up with Uber Canada to build a more rewarding program for our members," said Scott O'Leary, Vice President, Aeroplan at Air Canada. "Whether you're enjoying a night in or going out on the town, Uber and Aeroplan will bring you one step closer to your next reward."
"Our expanded partnership is the ultimate win-win experience for Aeroplan members," said Lola Kassim, GM of Uber Eats Canada. "Every trip taken or meal ordered has the added benefit of
helping members book their next adventure. This, along with perks from Uber Pass, sets a new standard for loyalty programs."
Additional Partnership Benefits:
● New Uber Eats users get an extra 1,000 Aeroplan bonus points for their first order;
● New Uber riders will get an extra 1,000 Aeroplan bonus points for their first ride;
● All Aeroplan members can redeem their points for Uber gift cards and a 3-month Uber Pass
membership at the Aeroplan eStore. Linked members can redeem for both at a discounted
number of points;
● Aeroplan credit cardholders get a free Uber Pass membership for 3, 6 or 12 months.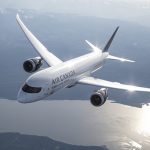 About Air Canada
Air Canada is Canada's largest domestic and international airline, and in 2019 was among the top 20 largest airlines in the world.  Air Canada has also committed to a net zero emissions goal from all
global operations by 2050.
About Uber Canada
Uber's mission is to create opportunity through movement. Co-founded by Calgarian entrepreneur Garrett Camp, Uber started in 2010 to solve a simple problem: how do you get access to a ride at the touch of a button? More than 25 billion trips later, Uber is building products to get people closer to where they want to be.