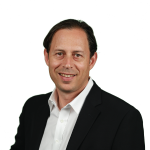 By Richard Schenker
Tim Hortons' announcement this week of their re-entry into the financial services sector is not surprising. For quite a while now, they have been publicly seeking to hire a team for this endeavour. This is not Tim Hortons' first bite into the financial services arena.
Back in 2014, they launched a co-branded credit card with CIBC called the "Double Double" Credit Card. This credit card was innovative displaying two physical buttons on the plastic card to permit cardholders to select a VISA button for all purchases and another button to redeem points earned on the card for discounted or free products at Tim Hortons' locations. It was quite groundbreaking at the time and looked like it was a sweet sell to their customers.
However not all Tim's customers had the sweet tooth for this new card and its flashy mechanics. There were problems with the technology at POS along with malfunctioning cards, resulting in frustrated customers, staff and franchise owners. Additionally, not all Tim Hortons' customers were approved for the card by the credit grantor, CIBC.
For many customers this cast a negative halo on the Tim Hortons brand. Consequently, these situations eroded customer confidence and engagement and likely did not garner CIBC the critical mass of cardholders they needed to make this co-branded card a financial success. When this credit card launched, there was no formal Loyalty Program at Tim Hortons and the digital app was in its infancy. As such this co-branded credit card only appealed to those who were seeking a credit card, a very small slice of Tim Hortons' overall customer base. This was likely Tim Hortons' attempt to test the concept of a customer loyalty program, through an innovative credit card that had some strong branding and a novel cash back mechanic.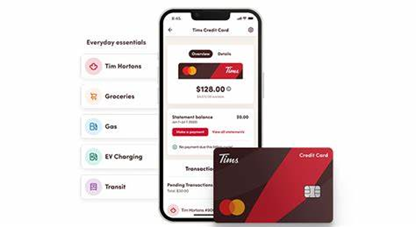 The Canadian credit card market is highly penetrated and fragmented, especially in the co-branded credit card space. Having said that, it appears that Tim Hortons is looking to take another bite out of this market share, partnering with Neo Financial and MasterCard with a no-fee card. Neo Financial is a fintech and brings with it new flexibilities and experience with retailers such as Hudson's Bay and others. They have made inroads into the Canadian credit card marketplace, and this is likely the pinnacle opportunity for Neo Financial to make their mark in Canada. Having a large installed base of Tim Hortons loyalty members and digital app users will likely give this new card product a better chance for success. These two assets alone are hugely popular, and the co-branded credit card will be embedded in these two digital assets. This will likely help to ramp up acquisition and usage.
Tim Hortons will also be offering a version of the product to students and new Canadians who have not yet established a robust credit history. I think it is fair to say that there is more to come in the way of financial services from Tim Hortons. They understand that credit cards are the gateway to other financial services and have a model of success to pattern after including PC Financial and other retailers in several geographies. We have also seen a resurgence of loyalty partnerships and coalition programs in Canada with Scene+, Aeroplan, Canadian Tire Triangle, PC Optimum and the new life extended to Air Miles by BMO's purchase.
It would also not be surprising to see Tim Hortons use this new credit card product as a springboard to form transactional partnerships with merchants and non-competing retailers like some of the aforementioned partnership and coalition loyalty programs.
These endeavours can be very lucrative for Tim Hortons if done properly. Unfortunately for Tim Hortons, they have had several highly publicized missteps both in restaurants and digitally that have eroded consumer confidence and trust. It will be vital for Tim Hortons to ensure that they have secured all the operational and technical ingredients, as consumers continue to be less and less forgiving towards this beloved iconic Canadian brand. With a successful launch and growth, we can expect to see a full menu of other financial services products down the road that could challenge institutional banks and foster further profitability for Tim Hortons. It will be incumbent on Tim Hortons to ensure that their valued franchisees are central to these strategic solutions and derive equitable financial gains.
There is a long history of agitation in this regard. Without the operational store level buy-in and support, the best well thought out plans will result in a sour taste in the mouths of Tim Hortons' customers and franchisees. It will be fascinating to see if Tim Hortons can succeed in Canada in the financial services sector as it could become a model for greater global customer loyalty as they continue to grow their retail footprint internationally.
Richard Schenker is Founder & Chief Customer Engagement Officer of Loyal Strategy Consulting