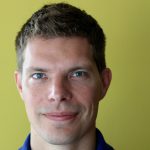 By Jerrid Grimm
The key to advertising success has always been to tell great stories. And in recent years, many companies have translated this into developing sponsored content.
In fact, 30% of global ad spending is set to be invested in native content by 2020, according to a research paper, "Global Ad Spend Growth" published by Adyoulike, based on data from BI Intelligence, IAB and eMarketer.
But with content having seemingly stolen the show, how can marketers skilled in other areas work to stay current? They jump on the bandwagon.
With the introduction of self-serve sponsored content platforms like Pressboard, direct marketers can now manage sponsored content on their own. By eliminating the labor-intensive processes typically needed to execute content campaigns, they can enable brands to find homes for their content in minutes. Self-serve platforms not only help direct marketers round out their skills but can also help the brands they work for seriously expand their reach. Here's how:
Access to a new audience
On Facebook, more than 2.3 million people follow Vox. More than 3.5 million people follow The Verge. And an incredible 8.4 million people follow The Economist.
Now picture what these publications' email lists look like. In general, consumers have shown a preference for email; 60% of them favor getting regular updates from brands by email, while just 20% prefer to get updates via social media, according to the MarketingSherpa Consumer Purchase Preference Survey1. So, you can imagine their email lists are pretty extensive.  
Publishers often promote top articles in their targeted email newsletters. And by having a piece of sponsored content included in one of these emails, marketers have the opportunity to piggyback off publishers' direct marketing efforts to expand their own reach. While many marketers couldn't dream of having access to millions of email subscribers, working with top publishers can make it possible.
Increasing campaign quality
According to Marketing Sherpa 26% of consumers unsubscribe from emails because they receive too many of them. It also found that about 21% unsubscribe because they feel the emails aren't relevant to them, 19% unsubscribe because they feel the emails are always trying to sell them something and 17% do so because the content is boring, repetitive or uninteresting2.
Email campaigns need to provide consumers with real value, and what better way to do this than through sharing sponsored content? Direct marketers have the opportunity to take content they've published on major and reputable news sites and send it through to their brand's email subscribers. This way instead of pushing out highly promotional emails, consumers are provided with valuable reads or watches. Better yet, the brand stands out for its expertise in the industry.
The better the reach, the more successful the campaign too. Sponsored content in itself does well, and brand who've leveraged Pressboard's platform have witness high engagement and conversion rates. Toyota BC Dealers in Canada, for example, saw readers convert back to its website at a rate of over 1.3% after publishing content on 12 different media publications. Tourism Kelowna published 13 stories, which together got more than 11,000 social engagements on social media.
Making marketers more valuable
Simply put, having access to a self-serve sponsored content platform can help marketers up their ante.
Sponsored content expertise previously lay solely with media buyers and planners at advertising agencies. But direct marketers can now learn how to do it themselves. This not only makes them more well-rounded, but helps direct marketers play an even more valuable role within their organizations.
And since self-serve platforms are made for any marketer to use, they're also designed to protect the brands they work for. Brand safety on native programmatic platforms has been a hot topic as of late (in early 2017, Adweek reported that Procter & Gamble pulled up to $140 million worth in digital ad spending3 (link checked). But with self-serve platforms marketers can choose exactly where their articles end up, with just a few simple clicks.
Evidently direct marketing and sponsored content do go hand in hand, giving marketers the opportunity to expand their reach and engage their audiences in a whole new way. But instead of going back to night school to learn how it's done, self-serve platforms help direct marketers develop sponsored content campaigns in minutes.
Jerrid Grimm is the co-founder of Pressboard, the platform brands use to buy and measure sponsored content
1 MarketingSherpa. "Marketing Research Chart: How consumers prefer to receive updates and promotions from brands", chart, February 23, 2016.
2 MarketingSherpa. "Email Marketing Chart: Why consumers unsubscribe from brands' email", chart, April 4, 2017.
3 Johnson, Lauren. "Procter & Gamble Cut Up to $140 Million in Digital Ad Spending Because of Brand Safety Concerns", Adweek. July 28, 2017.