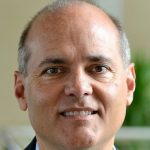 by Eric Tejeda
This year's holiday season is sure to be as unpredictable as 2020's, as a host of new issues are challenging retail marketers. Marketers will need to remain agile and responsive to challenges old and new while attempting to do more with less.
COVID-19 irreversibly changed the way people discover and shop — now add compounding forces of the Delta variant, supply chain disruptions and fluctuating consumer sentiment to the already complicated puzzle. Retailers looking to capture pent-up demand are adapting by shifting the timing of holiday-related marketing, reducing ad budgets because of supply challenges, moving away from product-specific creative and embracing a "neutral but hopeful" tone.
However, before marketers even think about pushing send on their holiday email or text campaigns, they need to make sure they are following best practices in customer communications and consent management regulations.
Why Is Consent Management Important This Holiday Season?
As a refresher, a consent management platform (CMP) is a tool that ensures a company's compliance with relevant communication consent regulations, such as the GDPR and TCPA. A CMP is a tool companies or publishers can use for collecting consumer consent. It also helps with managing the data and sharing it with text and email service providers. For a website with thousands of daily visitors or a company sending tens of thousands of emails or text messages per month, using the CMP simplifies collecting consents by automating the process. That makes it a more efficient and cost-effective way to stay compliant and helps keep lines of communication open.
It's critically important that marketers work with trusted partners that specialize in consent management solutions, particularly to build and leverage a platform that takes into consideration the legislation of all relevant jurisdictions, including the United States, Canada, EU and more. Having such a system in place reduces the risk of breaching the data laws of any country or jurisdiction in which your company has prospects and customers. Today's advanced platforms are built with compliance-by-design, ensuring that as regulations change and evolve, so does a brand's proper consent management compliance.
Proper consent management is also important given the evolution away from third-party cookie data use and toward collecting first-party data directly from consumers.
Moving Away from Third-Party Data
There has been a war waging for some time now over a person's right to data privacy. Further, there's a privacy/personalization paradox that exists. This refers to the fact that consumers want data privacy and to know that their data is safe. However, at the same time, we live in a digital world and most people feel overwhelmed with all the messages coming at them daily. Therefore, they also want messages to be personalized and relevant and have expectations that businesses will provide great customer experiences for them.
As a result, there has been a fundamental change in the way companies collect and use personal data. Companies and marketers are now focused on embracing the collection of first-party data. This form of data is information a customer freely and intentionally shares with a brand they trust. It can include personal insights like preferences, feedback, profile information, interests, consent, and purchase intent.
As companies maintain a posture of transparency about why they are collecting this type of data and provide customers value in return for sharing their data, they earn more trust from their customers. This increases their willingness to share more data and opt-in to receiving relevant communications from the brand.
Another way companies are increasing trust with customers is by keeping them updated with holiday supply and inventory updates on the products they're interested in shopping for. This transparent dialogue about shipping updates helps to manage proper expectations on deliveries, or even delays in shipments.
Planning for 2022 Marketing Success
A focus on these strategies is important not only for managing the upcoming holiday shopping cycle, but also in planning for 2022 marketing operations and mar-tech expansions. The fourth quarter is typically the time when brands meet with their marketing teams to ensure the holiday season communications are on track and identify strategies for the upcoming year to improve the overall customer experience, increase revenue and keep lines of communication open.
By taking these steps into account, you and your brand are sure to be a step ahead of the competition for this year's holiday season as well as the beginning of 2022!
Eric Tejeda is the Marketing Director for PossibleNOW. Eric drives the organization's growth objectives by launching new products and services, promoting thought leadership, building brand awareness, and driving lead generation. Eric has deployed a marketing technology stack that honors customer's wishes, provides information that is relevant, and builds trust.