Many powerful tools have emerged to help marketers better understand their audiences, improve brand recognition, streamline messaging and generate sales for their businesses. Investing in these technologies can make a marketer's life a lot easier, but developing a creative strategy to implement each tool is key and gives projects more impact, adds value and improves lead generation.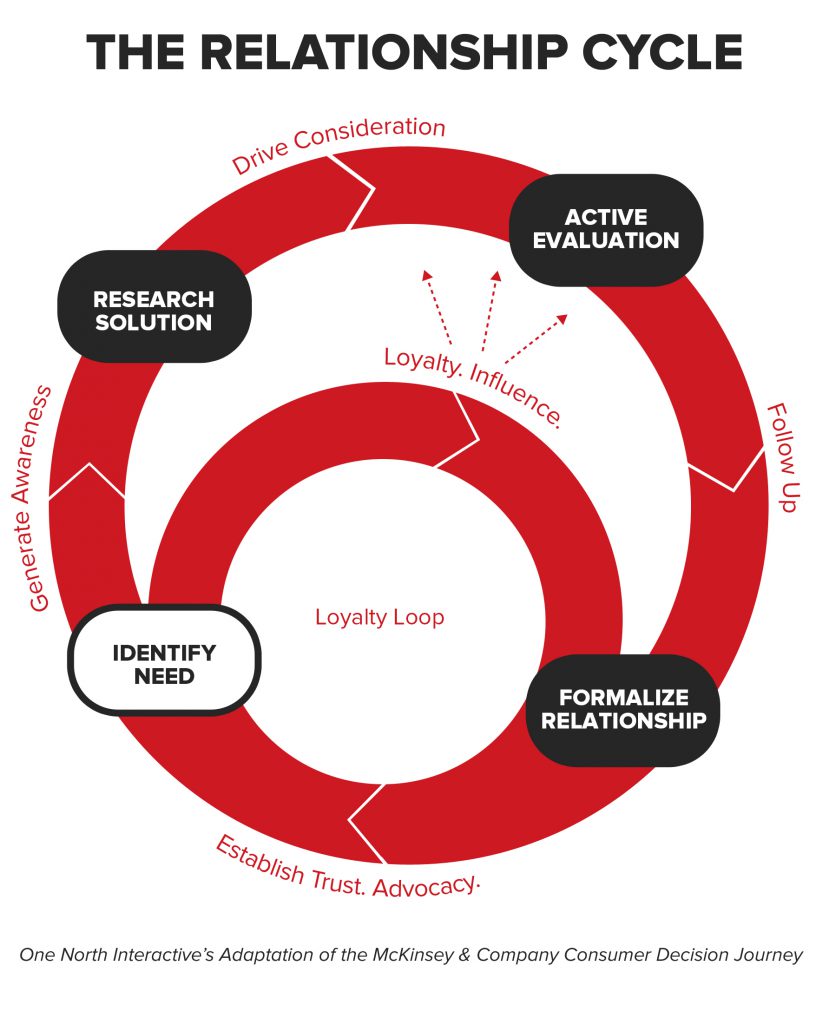 When approaching a marketing campaign or strategy that you plan to automate, there are a few key tactics to consider that should improve results.
Define your lists
One of the most obvious positives of marketing automation is the ability to reach out to large groups simultaneously, often through email blasts. Building out those lists can be tedious work and take months to create, so it's important to think strategically about how to use them.
The best way to take advantage of the contacts you've collected is to create personas. Personas are a way to document and plan for the types of people you'd like to target based on job title, location, industry, purchase behavior, etc. beforehand. By creating these "personalities," you'll be able to add the context necessary to critically sift through your lists and break them into targeted groups.
Personas will help you define which types of contacts are actually worth reaching out to. You may find a list of 300 people with only half being influential or pertinent to your specific marketing goal. Creating a clear idea of the person you want reading your message (and hopefully responding to it) will help you filter out the contacts that don't fit the campaign.
To create an integrated approach, consider aligning the personas you created for your website with those within your marketing automation system. Working with your technology provider, you can integrate your CMS with your marketing automation system.
These personas and strategic lists will also come in handy as you begin to think about the kinds of content you want to send their way.
Categorize your content
This should go without saying, but the content you create should always have a purpose. Your offer, whether it be a blog, a whitepaper, an email newsletter or a tweet, should have a goal in mind. One popular marketing automation tool, Hubspot, uses the term "The Buyer's Journey" to help its clients think about this process. This take on the marketing funnel is helpful, because it illuminates that your content is doing one of three things:
Creating awareness of a problem;
Giving a definition of and insights into that problem; or
Offering tangible solutions to the problem.
Many business-to-consumer marketers follow customers through this journey seamlessly. In the B2B and professional services world, the buyer's journey can be evolved into what we've coined the Relationship Cycle, where content is still curated to connect context and personas, but the relationships are developed continuously. This approach allows you to tailor the content you're offering to the stage that the user you're trying to make a connection with is at in their relationship with you, or where they are in their purchase journey.
If you can think about your content this way, you'll quickly realize that sending content that offers a solution (a price chart, for instance) for a business that doesn't realize it has a problem is like offering cold medicine to someone who isn't sick, or like offering it to someone who's already taken something. The key is to think about the value of your digital content.
Will your blog reveal thought-provoking questions? Is your whitepaper explaining best practices that align with your company? Can your research report help businesses rethink their sales strategy? Always consider whether your audiences will value the content you offer.
It's important to think about the personas you're targeting, too. The chief marketing officer of a company may be interested in very different content than someone looking for a job at your firm. Creating diverse, strategic content that considers your personas along with where they may be in the buyer's journey not only helps you write better, more substantial content, but should boost engagement with them, too.
Optimize everything
The great thing about many marketing automation tools is that they do a lot of the optimization work for you. Collecting data on the best time to send emails and publish content, along with click rates, keywords, engagement and a/b testing are necessary to building out the best systematic marketing strategies.
One thing to remember as you sift through your collected data and analytics is that bigger numbers aren't necessarily better. For instance, high click rates are pretty meaningless when the average time on a page is less than 10 seconds. It's imperative to consider how your data fits together, where relationships emerge and if there's cause-effect explanations for your results.
Leave no stone unturned when it comes to optimization. Add meta descriptions, link every image, take advantage of SEO rankings, consider character count and implement a keyword strategy. The more thorough you are when optimizing your offer, the better chance you'll have at making an impact on your audiences.
Consider your social platforms
Marketing automation is all about sending integrated messages across platforms. Although it's imperative to align your content with your company's brand identity, it's not a good idea to publish the exact same messaging on every platform. Each platform has a particular purpose, and defining how your business can use each will help you mould messages around content.
For example, Instagram can be a great tool to display company culture and values, perfect for recruitment. On the other hand, Twitter is often used to seek out thought leadership, blogs and news, so the kinds of content being shared should overlap, but not necessarily be identical. Your brand voice should be what binds it all together.
That being said, not all platforms were created equal. You should not feel pressured to be on every social app that hits the market. This goes back to considering what value proposition your content has. What value can your tweets, links or filtered pictures offer? Should every investment banking, engineering or law firm be on Snapchat to better engage with clients and prospects?
The short answer: no. But, don't let that scare you. If you believe your social content has value, emulates your brand and helps you stand out, by all means, use whichever applications make sense to your business.
When building out your strategy, remember to consider who you're targeting, the kind of content you want to curate, the tools you use and how you take advantage of them. Interacting with leads and continuously nurturing relationships is key for any business, so thinking critically about your strategy and points of contact can make or break the success of your marketing automation strategy and of your digital marketing endeavors.
This may seem like a lot of moving parts, but the whole point of marketing automation tools is to streamline your digital marketing efforts. Integrating these steps as you begin to collect contact information and develop content will help you create a better (if not bigger) impact in the long-run for your marketing and business development efforts.
This article originally appeared in the September 2016 issue of Direct Marketing.