Renewed mandate puts enhanced focus on first-party data, making Zenith a best-in-class steward ensuring Canadian brands have global access to the right insights
TORONTO, ON–Publicis Media unveiled a new mandate for its long-time marquee media agency Zenith to launch the next generation of creative consulting, positioning it as a leader in innovative first-party data that reconfigures traditional performance measures for a media landscape where people and ideas are highly valued metrics.
This year marks the 20th anniversary of Zenith's initial game-changing rebrand as "The ROI Agency" in 2002, a strategic identity that has continued to evolve. In 2017, Zenith unveiled the next step in its new repositioning, then called ROI+. Today's announcement crystallizes the agency's new identity as an industry leader. With "Reimagine ROI," Zenith asks the brands of tomorrow to reconsider old communications strategies that no longer serve businesses in a climate that has redefined "returns." Under the new Zenith model, "return on investment" is no longer the only metric of success.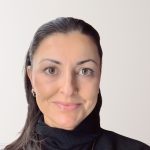 "The game has changed, and brands need partners that understand the evolution of data-fueled creativity and are willing to risk a shift from standard transactional models to more purpose-driven ones," said Nikki Stone, Executive Vice President and Managing Director. "As we reimagine ROI for our clients this year, we'll do so with measured intent, and with a focus on generating first-party data that drives new knowledge and fresh ideas."
The new Zenith model weighs "ROI" under three new complimentary subcategories:
Return on Insight: How a brand uses established research and first-party data to identify new sources of growth across the consumer journey.
Return on Imagination: How we use creativity to build differentiated brand experiences to drive engagement and brand familiarity.
Return on Innovation: How our plans bring innovation to life to cut through category clutter and ensure they achieve agreed business outcomes.
The new Zenith positioning arrives in the midst of the continued evolution of digital media, with a "cookie-less" future on the horizon as consumers split their attention between a growing number of platforms, and spend more time with premium content, from streaming music and podcasts to gaming on the "open" internet. Google and other online giants have begun phasing out the use of internet data cookies, long used to track user behaviour and information online for marketers to better personalize user experience and produce more finely targeted ads.
"The shift from the cookie-dominant digital arena means that we are moving beyond metrics in the traditional sense," said Alastair Taylor, CEO of Publicis Media in Canada. "Metrics will always matter, but the definition of metrics must evolve. That's what we hope to achieve with this bold new mandate."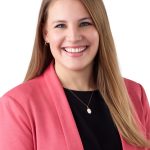 To usher Zenith into its new era, Publicis Media has appointed Stone as Executive Vice President and Managing Director, and Clare Street, Senior Vice President (left) coming from Starcom, as Senior Vice President of Digital and Data. Together, Stone and Street have led strong teams through immense growth periods, fostered a welcoming work environment with a robust diversity, equity and inclusion mandate, and established themselves as major contributors and leaders within the global Public Groupe network.
"It's a thrill to reenergize the Zenith brand with Nikki, who I have every confidence will lead the agency and its clients to the top of their respective fields this year," said Street. "For my part, I have a long history of client management that emphasizes digital and data streams to drive serious results, and that will continue to be my focus under this game-changing ROI framework. I can't wait to get started."
For 2022, the Zenith client roster is coming out of the gate strong with top-tier brands including GSK, Disney Parks, Lactalis Canada, TikTok, COTY, Wella, and Luxottica Group, and will expand its client base further with the addition of new business across industries from automotive and finance, to retail and gaming.
About Zenith Media
Zenith is the ROI Agency. Our more than 6,000 specialists across 95 markets offer unparalleled capabilities in Media, Data, Technology, Commerce and Content. We put effectiveness at the heart of our work to solve complex challenges, drive successful business outcomes, and grow our clients' businesses. Zenith is part of Publicis Media, the media arm of Publicis Groupe
About Publicis Media
Publicis Media represents global agency brands (Starcom, Zenith and Spark Foundry) across 100 markets. Our purpose is to be clients' indispensable partner in their own marketing transformation. We offer a platform of the best talent, technology and intelligence in our industry. Publicis Media is one of the four solution hubs within Publicis Groupe. We have over 23,500 brilliant specialists across 115 markets. We are experts in media planning and buying, content, performance marketing, value optimization and data analytics. Publicis Media works with some of the world's leading brands, including TD Bank, Kellogg's, FCA, Samsung, Novartis, Walmart, GSK and Disney.