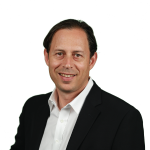 By Richard Schenker
In recent years, we have witnessed a proliferation of brand partnerships in different incarnations across just about every business sector. Some have been wildly successful collaborations and others not as effective. Companies tend to form partnerships with other brands in order to acquire and retain customers and extend incremental value to their customer bases.
A well-developed and thought-out partnership has the ability to foster greater brand loyalty. Partnerships take time to curate and consummate, let alone bring to market. There are also different types of partnership models, and it is important to understand their specific nuances and applications. There are three prevailing partnership models, each with their distinct purpose, structure, level of integration and duration.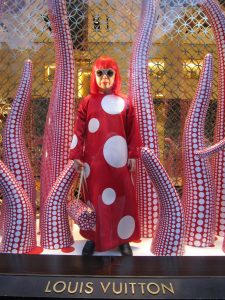 1. Strategic Partnerships
These are typically partnerships that transcend a transactional relationship between brands and foster emotional relatability with customers. They are customarily deeply embedded in each others brand's purpose and usually manifest in a co-branded relationship where each partner brand has a physical presence together. Strategic partnerships are a real commitment that are longer in duration, as they are more difficult to dismantle. These partnerships are usually exclusive so as not to dilute their marketplace presence. They exemplify to their audiences a common purpose and belief that draws like-minded customers together to seek out the partnership. As an example, Louis Vuitton has formed a strategic partnership with the famous Japanese artist Yayoi Kusama. Louis Vuitton has a belief in the arts and thus as a fashion house, they have partnered for years with this renowned artist. They have created limited edition Louis Vuitton merchandise that embody her art on the physical Louis Vuitton products. Louis Vuitton's partnership investments in the arts and thereby creates a very focused and coveted experience for their customer base.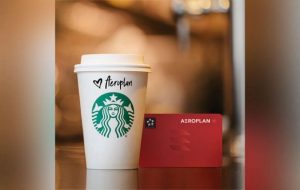 2. Transactional Partnerships
This type of partnerships is highly commonplace and ubiquitous. It is predominately focused on bringing transactional or monetary benefits to each of the partners' customers. Transactional partnerships can often include added benefits that create a more convenient and enjoyable experience for customers when transacting with the partner brands. They tend to have longevity but can change in structure over time or cease to exist after the duration of a contract term, usually 2-5 years. These partnerships are commonly exclusive but can be co-exclusive to a business category. Transactional partnerships are popular in many business sectors such as retail, hospitality and airlines with their frequent flier programs. Air Canada's Aeroplan program is a perfect example of a coalition program with many transactional partners that include Star Alliance's Airlines, Starbucks, LCBO, Uber, Fairmont Hotels and many more partners.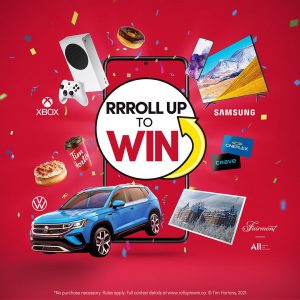 3. Pulse Partnerships
These partnerships are promotional in nature. They are typically time based, relatively short in duration and can be a one-time event or occur repeatedly, quarterly, semi-annualy or annually. There is usually just a one-time commitment but when the promotion is an evergreen event, that commitment can be repeatable based on a mutually defined period. Pulse promotions are often non-exclusive and allow for partners not to be locked in with exclusivity outside of the promotional period. A typical pulse partnership is Tim Hortons "Roll up to Win". This promotion takes place twice per year for up to six weeks and has multiple prize partners.
How should a brand evaluate the potential suitability of a prospective partner, regardless of partnership type?
When evaluating any potential partnership model, it is incumbent on a company to ensure that they have a solid grasp of several important partnership ingredients that will set the partnership up for success:
1. The Strength of the Partner Brand
It is vital to ensure that when partnering with a brand, your company is associating with a brand-aligned and customer relevant company. Taking stock of brand perceptions of the partner brand, their strength in their sector, positive and negative PR and marketplace perceptions (i.e., follower, leader, cutting or bleeding edge etc.) are all important factors to consider. Remember, you are hoping to secure a positive halo impact by partnering with the partner.
2. The Strategic fit of the Partner brand
It is important to ensure that the potential partner brand has a similar strategic kinship to your brand. Understanding the partner brand's scalability and ability to augment your category with your consumer base is an important consideration.
3. The Size and Value of the Partner's Customer Base
Acquisition of customers is one of the key reasons why brands partner in order to expand their reach and build their market share. Understanding the composition, size, value and duplication of the partner's customer database and the extent to which their customers will find your brand relatable or relevant are important pre-requisites for partnering.
4. The Partner's Operational Track Record
Partnerships are only as good as your brand and your partner's abilities to execute on the planned partnership. Examining the track record of the proposed partner to execute their operational capabilities and commitments are crucial indicators of partnership success. The best partnership idea is only as good as your brand and partner's ability to execute with impeccable precision.
5. The Cultural Alignment with the Partner
The degree to which the prospective partner has a shared vision, a collaborative and easy working style and common beliefs will be an indicator of how likely you will be able to secure a meaningful and harmonious relationship.
6. Data and Technology Integration
It is of paramount importance to conduct proper due diligence on your proposed partner's data sharing practices and capabilities, customer track record with data utilization, protection, ethics, and their analytical horsepower.
7. Assets in the Partner's Ecosystem
Taking stock of all of the assets in a prospective partner's brand ecosystem is an important exercise to undertake when considering a partnership. There are often assets that might be brought to bear in a partnership to add value to your customer's experience. These can take on many forms such as, but not limited to extended value, incremental services, properties and experiences.
8. Financial Implications of the Partnership
Financial obligations are usually where the partnership either makes it or breaks it. At the end of the day, a partnership must be reciprocal and have financial gains for each party. The costs incurred by each party must also be proportionate to what each party brings to the table.
9. Contractual Obligations and Restrictions
Any partnership deal will have contractual obligations and restrictions. It is incumbent on each party to ensure that they have the confidence that they can live up to not just the contractual commitments, but also the spirit of the contract.
10. Marketing Assets
It is crucial to evaluate the breadth, depth and suitability of marketing communication assets which the partner might have in order to extend your brand's reach to new and existing customers. Additionally, it is important to take stock of any relevant sponsorships and their respective efficacy, which might be leveraged to further amplify your brand.
Partnerships, regardless of structure, are not for the faint-of-heart. They require significant thought and evaluation. Without the proper due diligence and planning, a partnership between brands will be bound to fail and will ultimately harm the transactional and emotional loyalty that your customers have with your brand.
Richard Schenker is Founder & Chief Customer Engagement Officer https://loyalstrategyconsulting.com