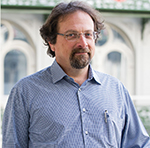 By Danny Singer
Every now and again a new idea comes along that changes the rules of the game. For contact centres using predictive dialers to make calls, such an idea is just about to explode onto the scene. It is called Live Person Detection (LPD) and it will reduce the cost of outbound campaigns by at least 30 percent, improve the results of each campaign and lift the morale and effectiveness of contact centre agents.
How is this possible? Some ingenious lateral thinking has delivered a breakthrough that has finally provided a definitive solution to the age-old problem of accurate and safe answering machine detection (AMD). But one that has managed in one fell swoop to deliver a whole range of other solutions to what were previously considered to be intractable problems associated with outbound dialing.
Any contact centre outsourcer that makes outbound calls cannot afford to ignore this development. Early adopters of this new technology will certainly be at a clear advantage in the very competitive market of outbound campaign management by being able to offer much better prices and quicker turnaround. This will allow them to profitably increase their market share, possibly at the expense of their less efficient competitors.
The AMD problem
Calls to answering machines – whether of the domestic, network or voicemail variety – form on average well over 50 percent of all calls made daily by contact centres. During certain times of the day, this figure can go up to 70 percent or even 80 percent. Filtering out these calls so that they never bounce back to contact centre agents will therefore have a rather considerable impact on productivity when used in conjunction with efficient predictive dialers.
The desire to eliminate most calls to answering devices is not new. Indeed, such technologies based on the now-discredited cadence method have been around for decades. The fact that these technologies have been persistently deployed by contact centres for such a long time, despite their ineffectiveness and propensity to generate silent calls, attests to the almost desperate pursuit of a solution to the problem of answering machine call pickup.
As the cadence method of AMD has been shown to be unsafe, and annoying and creepy to customers all technologies based on it have effectively been outlawed by regulatory bodies around the world. But as until now no other method existed, most contact centres had to desist from attempting to filter out answering machines and suffer the negative effect that this had on staff productivity and morale.
The Live Person Detection solution
LPD is a British invention from Noetica, a London-based company that develops software products for the global contact centre market, including Canada. To date, patents for LPD in an automated calling system have been granted in the U.S. (Patent no. US 10,277,740 B2), Europe (Patent no. 2802133) and in August 2020 it was granted a patent by the Canadian Intellectual Property Office (Patent no. 2851004).
LPD is not only safe but also, unlike the old methods, highly accurate and it does not upset customers and, by extension, lawmakers and regulators. In a way, like the mythical Philosopher's Stone, LPD can turn base metal into gold by transforming a loss-making or break-even outbound account into a highly profitable one overnight. Unlike the Philosopher's Stone (or indeed previous AMD methods), it actually works. Most importantly, it delivers considerable value straight to the bottom line.
Additional value
Apart from solving the thorny problem of AMD, LPD also delivers some other very tangible and profitable benefits. It eliminates the awkward initial pause at the start of dialer-generated calls i.e. the infamous dead air that used to make the recipients of such calls uneasy about staying on the line and cause them to often simply hang up.
Because of the way LPD works, it eliminates all calls that would have otherwise been immediate abrupt rejections or agent abuse, removing a major cause of stress for outbound agents. It reduces call duration by limiting dead air but also by agents no longer needing to repeat their names and opening statements hundreds of times each day: which removes further sources of their daily frustration.
Put simply, when LPD is deployed and an outbound call is automatically dialed and connected, a pre-recorded introduction is played, using the voice of the agent the call will be routed to, should a live person be detected. This process is so quick and seamless that the call recipient is unaware of the transition between the robotic and the live agent.
Proven success
The work on this ground-breaking technology has taken several years with our patent proceedings, product development and testing, including beta testing by our clients, and refinement and validation, so it is only now that we are able to talk about it openly.
The results where LPD has been used have been dramatic. Not only have the classic indicators of calls per hour and decision-maker contacts risen by a factor of over 30 percent but most importantly, conversion rates (i.e. sales) and collections have also shot up to a similar extent.
No less important has been the agent feedback. A survey conducted after one of the latest implementations has revealed that agents' effectiveness and job satisfaction have benefited from a dramatic boost. In fact, most agents reported that they would have found it hard to get back to their old way of working without the advantage of LPD.
Danny Singer is founder and CEO of Noetica.
Photo Credit: Courtesy Noetica