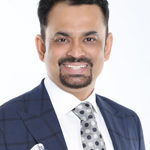 By Niraj Sinha
Over the last two decades or so, Canadian marketers have approached their marketing plans in the context of two distinct segments—the General Market or "mainstream"—and the Multicultural Market or "ethnic" (also referred to by Statistics Canada as "visible minorities").
While the mainstream has been largely considered to be Caucasian consumers, the multicultural consumers in Canada have been represented by mostly immigrant Asian ethnic groups. About 60% of new immigrants come from Asia, particularly China and India, reports Statistics Canada.
Changing and diverse demographics
International immigration is rapidly changing the demographic landscape. In fact, according to Statistics Canada, nearly 22% of the population is now foreign-born.
Thanks to favourable governmental policies, immigration has now become a socioeconomic reality in Canada. Moreover, immigrants' and ethnic consumers' contributions to Canada's economic, societal and political fabric is expected to further increase in the context of an aging population.
Now, almost like a cliché, many Canadian marketing firms specializing in multicultural markets often quote unequivocally that multicultural is the "new mainstream". While this is somewhat true in the context of the rise of ethnic majority neighbourhoods across Canada, the fact remains that this "new mainstream" will increasingly become more diverse in the years to come.
What is and why TMA
As a result, brands that seek to win this new Canadian market need to consider embracing a Total Market Approach (TMA) and expedite implementation to gain a first-to-market advantage. TMA is largely defined as a marketing approach where a brand recognizes the need to communicate its message to more than one segment of audience. It becomes even more relevant in the context of the Canadian mosaic, with many unique cultures thriving together, versus a melting pot as witnessed in the United States.
As soon as Canadian brands embrace a TMA, it will prompt them to move away from a segmented marketing approach, eliminating silos and paving the way for an inclusive Total Market gamut, proactively integrating diverse segments from inception to execution.
Executing the strategy
A Total Market strategy must be reinforced and guided at the highest level of the organization to ensure its success. It would call for training marketing executives to become well-versed in relevant cultural segments and introduce a collaborative multicultural dynamic between marketers and all partner agencies.
This collaborative approach is a prerequisite for the success of a TMA. All agencies must be briefed at the same time and should collectively participate in the entire campaign development process. Culturally focused agencies—and if possible, various cultural media —should be in the marketing mix while working on the Total Market plan. It's imperative to get everyone on the same page as soon as possible.
If a marketing team isn't familiar with the cultural nuances of a diverse consumer base, the brand may not achieve the desired return on investment (ROI). Needless to say, most brands will have to invest in gathering relevant cultural insights through research and consumer focus groups to steer through rather unfamiliar territory in the beginning. That is because this "new mainstream" consists of various subcultures, languages, countries of origin and different acculturation levels in Canada. It takes very specific data and analytics to develop relevant messaging to effectively reach these consumers.
Testing for success
In the beginning, it is highly advised to consider testing a Total Market campaign in a smaller market before rolling it out on a national or larger scale. This will help to set clear key performance indicators (KPIs) and track the results: as well as return to the drawing board if the test campaign falls short of expectations.
A successful TMA demonstrates how marketing should work in more diverse societies. Rather than a diversity initiative of a mass campaign, the approach is an inclusive concept that requires alignment of all internal and external stakeholders under one overarching strategy.
Niraj Sinha is chairman and CEO of Maple Diversity Communications. Started in 2010, Maple Diversity is the only multicultural advertising agency to be included in the list of Growth 500 (2017 and 2018) that ranks Canada's fastest growing companies. Maple Diversity has won various marketing awards, including CASSIES, Summit International Awards and Excellence in Multicultural Marketing Awards (EMMA). As a result, it has been inducted on the National Association for Multi-ethnicity in Communications (NAMIC) EMMA's "Wall of Distinction" as one of the most awarded in multicultural marketing. Niraj is also an author of a bestseller book on international issues: Beyond Borders.