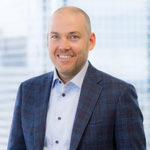 By Sean Taggart
Seniors—Canada's fastest growing generation—have become an increasingly important demographic group for marketers. Their population expected to grow by 50% over the next ten years, according to Statistics Canada. In fact, one-third of adult life is now lived after the age of 65. We spend 8,000 days between the ages of 65 and 85: and seniors have high expectations for how they spend these days.
Today's seniors are quite different from those a generation or two ago. They (and we, should we be fortunate to become seniors), are living healthier, more active and more social lives. Seniors also have an increasing savviness for technology and possess a thorough understanding of their lifestyle needs as they age.
The new generation of seniors are empowered. They research, ask questions and demand answers. And seniors, like the younger generations, are now expecting personalized customer experiences.
As the chief marketing officer (CMO) of one of Canada's leading owners and operators of high-end seniors' residences, Amica Senior Lifestyles, I am acutely aware that seniors are not only comparing Amica's offering to the competition they are comparing it to all the service experiences they have had. From the hotels they've stayed in, to the fine restaurants they've frequented and more. And the Baby Boomer generation coming up have even higher expectations of service and personalization than their parents.
Meeting individuals' needs
Seniors want to see themselves, and their desired lifestyles, reflected in the look, feel and service offerings of the seniors' residences they choose to call home. But to achieve such personalization, strong consumer segmentation, targeted engagement and a robust understanding of our target audience's lived experiences are critical elements to consider.
Working with such a dynamic generation means that needs and expectations change. Continuously tracking consumer preferences informs our marketing decisions.
Moreover, not all seniors are alike; there isn't a one-size-fits-all approach to marketing to this generation. To this end we recently repositioned the Amica Senior Lifestyles brand to meet those changing needs and preferences. We have incorporated personalization and an acknowledgement of the lived experiences of our target audience.
We used a targeted approach, leveraging both in-depth consumer research, as well as direct engagement with target customers to understand their specific needs: where they want to live, design preferences, service expectations, culinary expectations, interests and activities available to them. This enabled us to create a personalized offering for residents and their families, promising to meet their needs, even as these needs change as our resident age.
Providing relevant content
Stories are an important medium in marketing. They allow us to make sense of and rationalize concepts. Creating content that directly understands and supports the needs of the senior population allows brands to connect with their audience on a personal level and engage with them on topics that are of most interest to them.
As part of Amica's marketing strategy, we are combining digital engagement with relevant content on our new interactive digital platform, Amica Conversations. The platform is intended to inspire and inform through the lens of residents' personal stories and those of Canada's leading experts in senior living.
The articles offer perspectives on caregiving, health and wellness, lifestyle and innovation. We are also continuously developing white papers and driving thought leadership on topics from downsizing to how to support someone living with dementia. Our aim is to connect with our audience, providing them with essential tools and resources to support them in their current stage of life.
Digital transformation
A large part of understanding the needs and preferences of the senior population is knowing where they are active online. Research from the Pew Research Center shows that 67% of seniors aged 65+ use the Internet and 4 in 10 seniors own smartphones1.
With this increased use of technology, we have more opportunity, as marketers, to engage directly with the consumer in a fluid and personal experience. It is important for brands to evolve how they engage with current and prospective consumers, investing more heavily in digital platforms and digital marketing.
We know that visual digital aspects that emphasize personal journeys and lived experiences resonate well with seniors. At Amica, we have developed a series of video content, entirely for our online communication strategy, that paints a picture of what senior living is within our residences.
While leveraging impactful digital content is important, we also need to understand where our online audience is spending its time. Seniors, even those who are familiar with and use technology, aren't spending as much of their time online or in the same places as the Millennial generation that grew up with the digital world at its fingertips.
Take Facebook as an example. We know that Facebook is the most popular social media platform for seniors: 46% of seniors 65 and older have a Facebook account2 using it to keep up with and engage with friends and family.
By observing how a person engages with Facebook and their interests and affinities, we can reach the consumer in a more personalized and targeted way. We can design targeted ads to meet their unique needs, including links to white papers and Amica-produced articles that are relevant to the individual, addressing their concerns and answering their questions about senior living.
With the rise of digital and technological use and the evolving desires and expectations of the senior population, marketing to seniors is constantly changing. Understanding the expectations and preferences of this diverse group is important in order to develop an impactful product offering that will resonate with key consumers. Personalization ensures we are marketing this offering in a way that is reflective of lived experience and expected lifestyle, allowing our audience to picture the ways in which our offering can benefit their lives.
Sean Taggart is chief marketing officer, Amica Senior Lifestyles (www.amica.ca).