What makes for a high-performing email marketer?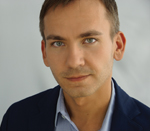 By Tom Sather
When it comes to email marketing, it's crucial to be able to know when a marketing program has plateaued. But how does a program go from good to great?
A recent State of Email Marketing report from Validity and Demand Metric attempted to dig into this further by surveying email marketers. To better understand what high performing email marketing programs are doing differently the report uncovered these notable differences.
Setting company initiative-aligning goals and objectives
A common mistake among email marketers that are reporting below-average performance is that their campaigns have no objectives. Or: they have the wrong objectives that aren't aligned with their companies' goals.
To combat this, it's helpful to write down three to five specific business problems. Then, once the issues have been identified, figure out how marketing can help make an impact. For example, if an organization has a specific revenue goal, the email marketer shouldn't be focused on things like communication with customers or prospects and brand awareness. While these are worthy goals, oftentimes they tend to focus more on open rates than they do on the entire paths to purchase.
The State of Email Marketing report found that when email marketers properly tie objectives to revenues, they were much more likely to report above-average performance when compared to those that focused on communicating or had no objectives at all.
Focusing on the right tactics
According to the survey, email is still one of the most important channels in the marketing mix. Three typical challenges email marketers reported were competition with other brands in an inbox, staffing and resource constraints and avoiding the spam folder.
To overcome these challenges, more and more companies are utilizing tactics like email personalization, email list management and subject line optimization. When marketers begin to refine their campaigns and make them more targeted, they see better performance. The reasoning these tactics see better performance is simple: in order to be seen, a campaign needs to be delivered to the inbox. And, to stand out, the subject lines should be both personalized and A/B tested to ensure the highest converting subject line is selected.
Using the right technology
While the tactics above can be done manually, leveraging the right technology helps not only by saving time but also by significantly improving performance. One example to look at is deliverability optimization. Rather than email marketers pre-deploying campaigns to a few personal addresses to flag any potential issues, they could instead use inbox placement technology to do this at scale. This way, they'd be able to send emails across hundreds of mailbox providers and see results within minutes.
The report supported this notion, finding that marketers with above-average open rates are 29% more likely to use inbox placement technology to help. Above-average marketing campaigns also tend to use technology to help them monitor results like reputation issues and blacklistings. By automating this type of monitoring and insight gathering, marketers can course-correct more quickly and focus on strategy, compared to those that do not leverage this technology.
Investing in skills and training, and in whiteboarding
The State of Email Marketing report also found that above-average email marketers invest time and resources to acquire new skills and training. Keeping in mind that email marketing has been around a lot longer than most other digital channels, it's not surprising there are vast amounts of opportunities to learn new skills and tactics to improve performance.
But in order to make sure companies are making the most of these investments, marketers must also make sure they accredit or whitelist their email programs. Email accreditation programs are like white lists. The critical difference is that a third party will verify the practices of a sender beforehand, thereby giving them a stamp of approval that mailbox providers can trust. This allows the email to bypass the pesky spam filters and helps to overcome a significant obstacle for email marketers, which is deliverability. Secondly, it frees up time for marketers by giving them peace of mind that their emails will make it to the inboxes.
Understanding customers' preferences
When it comes to understanding customers, email marketers must understand their preferences and habits and how they prefer to consume email. Two important elements to keep in mind are how long subscribers spend reading an email and on what type of device they're reading the email on (i.e. mobile, desktop, tablet, etc.).
Time spent reading an email is a powerful indicator of how engaged a subscriber is while also providing insights into how engaging the content is. Knowing what device a customer is reading an email on is also important in understanding the types of formats email content should be optimized for. This is especially important to keep in mind when pre-testing email creatives before deployment.
Knowing and tracking the competition
For email campaigns, it's one thing to track current performance by comparing it to past performances. But this information only means so much if a company is not also tracking its performance against the competition. Yes, it's nice to beat personal records, but that doesn't help if the company is still coming in last place compared to top competitors. The reality is only 43% of marketers monitor their competitors, either by signing up for their email programs or using technology from a third party.
While marketers today understand that email is the most effective marketing channel, their success hinges on having access to the most accurate and useful data. As email marketing continues to evolve, marketers must use the right mix of tactics and technology to continually improve results.
Tom Sather is senior director of marketing, Validity.