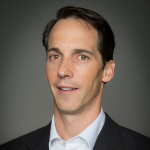 By Scott Kendrick
Contact centre performance is only as good as the average of its agents. Delighting customers and creating efficient experiences to increase positive outcomes can only be accomplished with a strong staff that is well trained and invested in their roles.
Therefore, contact centres must engage in continual and structured plans for improving agent performance if they want to meet and exceed their groups' goals.
Here are eight steps to ensure that agents are committed and involved members of the teams and that customers are pleased with friendly effective and efficient service.
Train dynamically and often. Onboarding a new agent means lengthy training sessions on procedures and expectations for their role. Making such training a one-time event is setting up the agent and the business for failure. Training must be more organic and dynamic and include context from multiple areas of the business in order to provide the agent with a well-rounded view of the customers' pain points. Leveraging speech analytics in agent onboarding can reduce training time and identify continuous and ongoing areas of training needs to pinpoint specific competency deficiencies and strengths for each agent.
The goals of the business can change overnight, so contact centre agents have to be informed of such moves and understand the "whys" if they're going to successfully help customers through transitions or problems.
Automate and vastly improve agent scoring. Contact centre supervisors "listening in" to a few agent calls a month is an antiquated and ineffective way to gauge performance. Speech analytics software that captures every word of agent-to-customer interactions provides managers with unparalleled and accurate insights into agents' behaviours and the responses they elicit from customers. Such technology can give agents immediate scoring feedback, so they can adjust their tactics in real time.
Streamline information access. Businesses that haven't performed data centralization and sharing improvements will present contact centre staff with myriad disconnected platforms. Managing different pools of customer information from sales data, CRM platforms and knowledge centres takes up too much time and do not give agents the whole picture. A positive customer experience is impossible if it's not efficiently managed, and agents moving between multiple tools simply cannot meet customers' needs. Merging the needed data into a single solution therefore improves agents' access to information and ability to handle inquiries.
Embrace agent flexibility. Working from home and enjoying flex hours are a growing trend within many corporate sectors and they should extend deeper into the contact centre ranks. Such arrangements are popular for Millennials, almost to the point of being cliché but they also provide benefits to individuals of all ages. The opportunity to build flexible schedules with full or partial work-at-home privileges gives staff more ownership over their schedules to help them achieve better work/life balances. Giving staff members the opportunity to fulfill their hours in ways that works best for them (and the business) can also boost employee morale, thus reducing expensive attrition while driving them to improve their performance for your customers.
Staff appropriately. Long wait times are the nemesis of contact centre managers that are trying to hit performance metrics. Customers waiting on hold is often simply a function of the number of available agents. Contact centres can fix this problem by using advanced analytics to spot trends in contact volumes. Predictive insights about contact volume gleaned from the data can influence staffing decisions and further increase the need for a flexible workforce that's essentially "on demand." Speech analytics can optimize agent efficiency, reducing silence and average handle time. Additionally, it can identify opportunities for call deflection to channels such as self-service, thereby increasing service levels.
Use a reliable IVR. Interactive voice response (IVR) is valuable when it's used correctly. It should capture a minimal amount of information that's sufficient for the agent to pull the customer's history so they can immediately jump into problem resolution mode. Asking for this initial information adds some structure to the calls and if done properly (and the agent can also access centralized data), will result in a better customer experience.
Make informed data-driven decisions. A massive error by contact centre managers is to invest time and money into analytics software solutions and to then not act on the resulting insights. The top-tier analytics tools can spot trends and predict issues before they become widespread, and management must use this information to immediately inform staff and related department heads. Analytics can also uncover which agents are best suited to answering certain types of problems or handling specific customers.
Acknowledge successes and leverage gamification. After implementing these best practices, it's imperative to trumpet individual and group success. Pick some key metrics that are transparently shared among the group and encourage friendly competition that makes the agents feel appreciated. Motivate performance improvement through competition and use technologies such as speech analytics in combination with gamification platforms to track individual or team rankings. Ask for regular input from the agents about their own user experience with data and any analytics software. Get them involved in their own performance and the work of the entire team.
Improving agent performance requires blending together technology tools and the human element of the job. The very best analytics platform is only valuable if the agents also feel empowered to make decisions and recommendations that will ultimately result in an improved customer experience and higher revenue.
Scott Kendrick is vice president of marketing, CallMiner (www.callminer.com). Scott has 20 years' experience in software product management, design and marketing for everything from shrink-wrap consumer applications to enterprise cloud solutions. Scott holds a BSc in Civil Engineering from Queen's University and is certified in Pragmatic Marketing and SCRUM.