A quick and easy guide to grow your list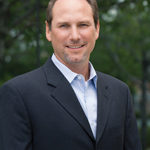 By Greg Brown
E-mail marketing is generally less expensive than traditional mail or telemarketing initiatives, often yielding a high response rate and a solid return on investment (ROI). Proven as direct and trackable, e-mail adds value by bolstering customer participation and retention rates, maximizing response and enabling personalized communication. Historically, this higher tech method of outreach is optimized to directly engage with customers, driving greater and more measurable campaign impacts.
But obtaining and maintaining individual correct and preferred e-mail addresses can be tricky. Therefore it's worth taking the time to understand how best to add, or append, e-mail addresses to your postal customer database, including smart tools to apply and pitfalls to avoid. It's important to note that while Canadian e-mail and data laws are quite demanding in terms of privacy and compliance, marketers can easily tap into e-mail append to reach consumer and business targets in the Canada and other parts of the world (see sidebar).
Here's a guide that we put together which we call "E-Mail Append 101".
What exactly is e-mail append?
E-mail append is the process of bulking—or adding—e-mail addresses to your postal customer database, which should already consist of names and postal delivery addresses. Basically, the e-mail addresses are obtained by matching those records from the marketer's database against a third-party database in order to produce corresponding e-mail addresses.
There are critical differences in appending for business versus consumer customers. Business e-mail append allows marketers to send e-mails to specific contacts at companies. Consumer e-mail append provides the opt-in e-mail addresses of residents that are linked to the provided names and postal addresses: all of which are based on detailed information from a large network of vendors.
How does e-mail append work?
Business e-mail appending matches the files against profiles of companies' e-mail addresses. Many service providers stop there and deem the appends complete. But if a cleaner, better list is the ultimate goal—and it should be—it's best to take an extra step. Once e-mail matches are made, letters should be e-mailed to those individuals with the option to opt-out.
It may sound counterintuitive, but this is the most important aspect of e-mail marketing: sending the permission request. Melissa's data shows that less than one-fourth of 1% choose to opt-out. The timeframe to allow for businesses to respond to your permission request is usually five to seven business days. The appended e-mail addresses—including opt-out e-mails for suppression—are collected and the file is returned for use in the marketing campaign.
The consumer e-mail append service matches customer files against various databases. When matches are found, the e-mail addresses are added to the files. Like the business e-mail append recommendation above, letters should be e-mailed with the option to opt-out. After allowing five to seven business days for responses, final numbers are calculated, excluding undeliverable and opt-out e-mails. During the data collection process for the consumer append service, subscribers voluntarily disclose their personal information and have access to a privacy policy which states that their information could be shared with third parties that have customer relationships with the individuals. Following the completion of the e-mail append process, the enhanced files are returned to the marketers. The e-mail addresses appended are those that were matched and successfully deliverable.
What are the costs involved in e-mail append?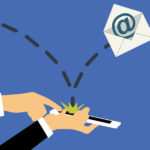 E-mail append is generally sold on a per match basis, with significantly higher pricing for consumer versus business records. The business e-mail append percentage will also vary depending on the accuracy of the contact names and company data in the submitted list.
The more accurate and up-to-date the contact information is at the get-go, the higher the append rate. The typical append rate for business e-mails is 10%-25%, especially if the database is validated prior to adding the e-mail addresses, according to our data. Consumer databases have seen match rates from 15%-30% as an industry standard, although much depends on the quality of the input and the rigorousness of the service. For example, a lower-end service could result in appending a much higher rate of bad or not opt-in/out emails. Overall, match rate success depends on this as well as a host of variables, from the age of the data and postal address quality, to the industry and the customer demographics.
Improving deliverability adds critical value
Once e-mail append is used to revitalize existing postal or telephone targets lists, marketers should take steps to keep e-mail lists clean and current. E-mail verification (in batch mode or at point of data entry) and e-mail change of address (ECOA) services help avoid bouncebacks, blacklisting and harm to senders' reputations.
For example, many of the e-mail addresses in a database may be good and deliverable in theory, but simply contain grammatical errors. These errors can occur from typos, entering the wrong domain names, formatting problems and misspellings (i.e., yaho.com versus yahoo.com): all of which can be improved with tools or services that validate and correct e-mail data.
ECOA services further help update and clean databases containing e-mail addresses. Most errors occur because the recipients no longer have those particular e-mail addresses. Many individuals change their e-mail addresses frequently, for example when they switch jobs, Internet service providers or move. Some even change their e-mails to protect themselves from being spammed or receiving unsolicited messages. With an ECOA service, current e-mails are provided against addresses that are old, invalid or changed. ECOA also updates lists with the customers' preferred e-mail addresses, an attention to detail that significantly bolsters response rates.
Leverage the web
Most companies feel they don't have enough information to execute e-mail appends. Fortunately, there are data hygiene service providers that can actually "fill in the blanks" with the information required to append that coveted e-mail address.
Other types of services can expand the value of e-mail appends, for instance tools that track anonymous web site traffic and then match it to a consumer database to return names, addresses, e-mail, phone numbers, latitude/longitude coordinates and IP addresses. By identifying each web visitor, including the exact pages and number of times visited, marketers have access to a significant new source of leads. Tapping into prospects that were previously hidden, supported by validated contact information and deep demographics, marketers can grow sales by crafting the perfect retargeting campaigns.
As a business intelligence tool, of sorts, this type of service complements analytics with additional useful data. For example, a direct mail piece might receive a 2% response rate. A more complete picture of campaign success can be developed by looking at some of your anonymous web visitor analytics. The additional demographic information is helpful in determining whether your targeting was accurate.
Data enhancements are crucial to helping marketers achieve their goals and increase response rates. Starting with e-mail append is an excellent tactic to bulk up the size of your e-mail lists and build stronger customer relationships with optimized outreach. Adding web visitor tracking is an ideal counterpart to e-mail append, connecting with targets gleaned from a smart, sharp prospecting tool. These are critical components of a synergistic approach that capitalizes on e-mails to fuel maximum ROI, increase sales and bolster response rates…all while personally targeting the right people.
Greg Brown is vice president of Melissa (www.melissa.com), a provider of global contact data quality and identity verification solutions that span the entire data quality lifecycle and integrate into CRM, e-commerce, master data management and big data platforms. He has written on a range of data quality trends and challenges for leading publications. Connect with Greg at greg.brown@melissa.com or LinkedIn.
CASL compliance first steps

Canada's laws regarding e-mail and data protection and privacy, such as Canada's Anti-Spam Law (CASL) and the Personal Information Protection and Electronic Documents Act (PIPEDA) are among the most stringent for global marketers.

Becoming CASL-compliant is a critical first step to both lawful e-mail marketing in Canada and compliance with Europe's General Data Protection Regulation (GDPR) for global marketing programmes. Here's how:

Tap into your data protection officer to continually audit your target lists and purge contacts that fall outside of CASL or GDPR compliance;

Ensure unsubscribe options are clear and consistent on every e-mail communication; and

Apply your resources to ongoing compliance, with routine checks and reporting to maintain clean, legal data as fuel to marketing programmes.

Compliance and privacy regulations are here to stay. The Canadian firms that become experts at how to meld marketing and compliance will win the day with the most successful and results-oriented campaigns.