> BMO's acquisition would accelerate the future growth of AIR MILES, one of Canada's largest loyalty programs
> Reinvigorated program would benefit all Canadians collecting AIR MILES, as well as merchants and partners across the country
TORONTO, ON–BMO (TSX: BMO) (NYSE: BMO) and LoyaltyOne, Co. (LoyaltyOne), a subsidiary of Loyalty Ventures Inc. (LVI) (NASDAQ: LYLT) announced the signing of a purchase agreement for BMO to acquire LoyaltyOne's AIR MILES Reward Program (AIR MILES) business.
The agreement is conditional on no other offer surpassing the terms and conditions of this deal.

For BMO customers and all AIR MILES collecting Canadians, as well as merchants and partners across the country, BMO's acquisition of AIR MILES would be a made-in-Canada opportunity to enable a reinvigoration for one of Canada's largest loyalty programs. BMO's acquisition of the AIR MILES business is subject to court approval (as described below), the receipt of required regulatory approvals and other customary conditions.
As a founding partner of the AIR MILES program since 1992, BMO is well positioned to strengthen and grow Canada's most recognized loyalty program. With nearly 10 million active collector accounts, representing approximately two-thirds of all Canadian households, AIR MILES is the only loyalty program of its kind to give collectors the flexibility and choice to earn Reward Miles almost anywhere and redeem them at a broad range of merchants on aspirational rewards such as merchandise, travel, events, and attractions, or instantly on everyday essentials, in-store or online, through AIR MILES Cash at participating partner locations.1
"As a leading partner, we have always believed in the value of the AIR MILES program for Canadians and are confident about the continued opportunities to build even greater customer loyalty," said Ernie Johannson, Group Head, North American Personal & Business Banking, BMO. "If our acquisition of the AIR MILES business is successful, we will bring the ownership of AIR MILES home to Canada and strengthen its offering for Canadian consumers and businesses together with leading Canadian, global and online program partners and merchants."
"As AIR MILES' longstanding partner, BMO's acquisition would be a significant step forward in solidifying the future of the AIR MILES program," said Shawn Stewart, President, AIR MILES Reward Program. "BMO's agreement to purchase the Air Miles business has no impact on AIR MILES collectors' Reward Miles balances or on collectors' ability to collect and redeem AIR MILES Reward Miles. AIR MILES continues to serve its customers — ensuring that they are rewarded richly and that they can use their Reward Miles in a way that meets their needs."
The development is seen as a very positive step by consultants and advisors in the loyalty sector. Richard Schenker, former Senior Leadership Team Member at Air Miles and now Founder & Chief Customer Engagement Officer at Loyal Strategy Consulting, told DM Magazine: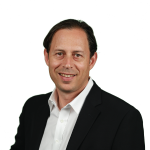 "Today marks a new beginning for Air Miles as BMO announced their intention to purchase the coalition program," said Schenker. "For years now the program has been in decline due to several factors including, the points expiration fiasco several years ago, a lack of relevancy to a younger demographic, attrition of key high frequency partners such as Sobeys and the LCBO and a lack of program innovation and evolution. As a founding partner, BMO had the most to lose from a program collapse. It makes total sense for them to purchase Air Miles and infuse financial and strategic stability into the program. I have no doubt that the smart new leadership at Air Miles will have this coalition flying high with BMO's vote of confidence."
BMO's acquisition of the AIR MILES Reward Program business has been proposed as part of LoyaltyOne's proceeding under the Companies' Creditors Arrangement Act (Canada) (the CCAA) commenced in the Ontario Superior Court of Justice (Commercial List) (the Court).
LoyaltyOne's CCAA proceeding will also involve a sale and investment solicitation process to solicit any other interest in the AIR MILES business. BMO's acquisition or a proposed acquisition by any other bidder will be subject to Court approval.
About BMO Financial Group
Serving customers for 200 years and counting, BMO is a highly diversified financial services provider – the 8th largest bank, by assets, in North America. With total assets of $1.15 trillion as of January 31, 2023, and a team of diverse and highly engaged employees, BMO provides a broad range of personal and commercial banking, wealth management and investment banking products and services to 12 million customers and conducts business through three operating groups: Personal and Commercial Banking, BMO Wealth Management and BMO Capital Markets.
About the AIR MILES Reward Program
The AIR MILES Reward Program is Canada's most recognized loyalty program, with millions of active collector accounts. AIR MILES collectors earn Reward Miles at more than 300 leading Canadian, global, and online brands and at thousands of retail and service locations across the country. This activity powers an unmatched data asset that, along with world-class analytics and marketing capabilities, enables clients to accelerate their marketing activities and ROI. The AIR MILES Reward Program gives collectors the flexibility and choice to use Reward Miles on aspirational rewards such as merchandise, travel, events, and attractions, or instantly on everyday essentials, in-store or online, through AIR MILES Cash at participating partner locations