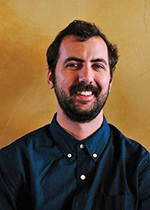 By Michael Brassea
Customers, businesses, and ultimately end customers, continually seek sophisticated and value-rich, yet affordable products, often customized to their needs and available when they want it. For example, many goods have been infused with electronics, like the Internet of Things, for precise, real-time control and management.
Moreover, customers' buying behaviour has fundamentally changed. Customers insist on connecting with companies on any channel they please, with a good customer experience (CX) from each channel.
Customers' demands are extending challenges beyond traditional manufacturing obstacles by asking for an online presence that mirrors a typical business-to-business (B2B) buying journey. That means implementing a basic solution is no longer enough.
But at the same time new technologies, like visualization and methods like omnichannel customer contact, open the doors to new opportunities to market products and create customer loyalty.
Managing the variances
But in meeting these demands manufacturers have been struggling with understanding and managing variances in their product offerings. They also have been saddled with slow, error-prone manual quoting processes and thick communication silos between the sales and engineering teams. These companies have additionally been faced with hiring and retaining a talented sales staff to sell sophisticated product portfolios.
The impacts are operational deficiencies and costly inefficiencies, slow sales cycles and a disjointed CX. And, consequently, lost deals and revenues. In today's highly competitive market, manufacturers must address these challenges to avoid losing business to competitors.
Digitalization in the manufacturing industry has been a long and sometimes slow journey. Motivated by changing customer expectations for new products, manufacturers must find new ways to use digital formats to compete in a crowded field. Industry 4.0 is driving digital transformation and creating a race to reimagine the B2B buying experience in manufacturing.
What is CPQ?
Configure, Price, Quote (CPQ) solutions offer a way forward for manufacturers. The software improves operations and enable sales teams to quote faster and speed up the sales process by improving operational efficiencies and enhancing the CX.
CPQ enables 100 percent accurate quotes, thereby ensuring delivery of the right product, at the right price and at the right time, every time. By doing so it also reduces customer complaints and delivery hold-ups.
CPQ aligns organizations with a single source of data, so that sales, engineering and all other departments, like shipping and receiving, supply chain partners and yes customers have the same information. This single source of data streamlines once manual process for improved results across all channels.
Companies across the world use CPQ for different reasons from finance to manufacturing. One Canadian manufacturer using Tacton CPQ is Husky Hot Runners & Controllers based in Bolton, Ontario. By connecting their existing systems to Tacton CPQ, Husky was able to reduce solution time by 75 percent.
Creating new opportunities
Understanding that the online customer revolution has arrived is an important aspect of digitalizing manufacturing operations. For manufacturers to succeed in the coming years they must better understand the behaviours of their buyers.
According to Gartner, 77 percent of buyers state their last purchase was very complex or difficult. With such inherent difficulty purchasing it's critical to understand the buying process to make the decision as easy as possible.
That big of a percentage makes it clear that in every stage of the B2B buying journey manufacturers must be ready to embrace new strategies to enhance the CX. Manufacturers must then create a seamless omnichannel experience in order to interact with customers, and for them to buy products across multiple channels at any time, which allows for businesses to be in touch with them throughout the buying journeys.
The omnichannel approach enables Marketing to reach out to customers and prospects, and Sales to connect with them, consistently and effectively over multiple touchpoints. It also permits Customer Service, Support, other departments and channel partners to be in and stay in contact with customers. But that also means simplifying the sales process to create that experience, which CPQ software enables.
Improving the CX with visualization
Visual configurators are a great new tool that enable sales and customers to see products as they are being changed on screen before they are approved, built and customized. And customers are more likely to purchase products if they can visualize it.
With over 57 percent of the buying journey completed before a prospect speaks to sales reps, according to Gartner, it's critical to give a visual way to interact with products, online in their real-time environments. But setting up and maintaining visual configurators has been a challenging proposition for many manufacturers because of the time it takes to create matching digital assets to the product portfolio.
Using a visual configurator that is fully integrated with CPQ solution can put manufacturers ahead of their competition quickly and provide solid leads. Your first marketing pitch can come from a visual configurator embedded into your website. With this on your website your customer can create products on their own before they even reach out to your sales team.
This fully immersive experience will not only capture the imagination of buyers but also help Marketing improve the reach of products. They can get the message out that the buyer can now be control at every step of the way, from design to pricing and quoting and delivery, with visualization combined with CPQ. The build in configurator enables customers, even those with non-technical staff, to configure products. With an emotional attachment to the product they created the customer is more likely to purchase it.
Empowerment with CPQ integrations
Creating a frictionless experience isn't just for customers, it's also for businesses like manufacturers. Instead of passing a messy spreadsheet it is easier than ever to connect, with integrations, CPQ to customer relationship management (CRM) and enterprise resource planning (ERP) systems.
Pairing CRM and ERP systems with integration to CPQ can help reduce order errors by keeping data centralized to one spot. That even includes updates to product portfolios and new pricing. Removing human error can ensure sales team confidence that they are using the right data, every time.
Unlocking data with CPQ analytics
Many businesses view CPQ as a means to accelerate the sales and quoting processes for their customers. While this is very true, CPQ gives a wealth of data that is often overlooked by businesses. This data can change how operations does business by utilizing CPQ analytics. From customer insight data to improving and optimizing discounting and pricing structures CPQ analytics can give manufacturers data their competition isn't thinking of.
Today's B2B customers, regardless of product complexity, increasingly expect a personalized, fast buying experience. To meet these customer expectations, manufacturers' teams need to be in sync: by using the same platforms and tools to create an omnichannel experience that enhances the CX at every touchpoint.
Michael Brassea is senior CPQ and visualization content specialist with Tacton.