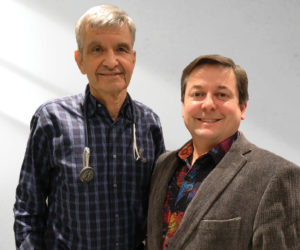 By Scott Wilson and Dr. Richard Tytus
2020 has been a challenging year for Canadians across the country. The COVID-19 pandemic has forced us to change the way we work, socialize and connect with others resulting in a demand for video conferencing services and accessible digital platforms. As more and more Canadians seek virtual platforms as a means of engagement, providing positive customer service is more important than ever for service providers.
While videoconferencing has become the norm in work from home settings for team calls and client meetings, it is yet to be fully employed for its many potential applications. Only a handful of companies have virtual customer service down pat and the majority have yet to utilize video conferencing to its full potential.
Virtual customer service, specifically for eCommerce platforms, has a long way to go. It is common for websites to have a chat box feature, generally giving automated responses from bots rather than connecting customers to actual customer service representatives. And while some chats do have actual humans on the other side of the computers, discrepancies in written communication can lead to information being taken out of context, and eventually, unsuccessful customer engagements.
When a chat box isn't an option, email inquiries can take several days to resolve, with a lot of back and forth that take up a large amount of time for both the customer and the service provider. Calling a general phone number can mean hours on hold, only to be met with a representative that transfers your call to 10 other people. This often leads to frustration on the consumer side, leaving an ingenuine impression of the brand and a sour taste in their mouth.
Most companies who have taken advantage of this virtual offering and adopted videoconferencing as a part of their business practice are still working out some kinks. Oftentimes, a client or customer opens their meeting invite, only to be met with an alert to download the platform. This can not only create a bottleneck in operations, but also leads to confusion and frustration. Complicated invitations and long meeting URLs also pose issues, potentially leading to missed meetings and client needs not being met.
It is simply an ineffective system, but one that Banty can solve.
Banty is a virtual appointment-based patient-focused video platform. It features include screen sharing, polling, YouTube sharing, recording, and group chatting. And it has a dedicated web address to maintain guests' privacy.
While Banty was originally created with a healthcare focus in mind, there are a number of potential customer service applications for the platform, especially with the changing needs of consumers during the COVID-19 pandemic. eCommerce platforms can connect with customers on a personal level while real estate agents can meet with potential buyers and host virtual showings.
There are endless opportunities to incorporate videoconferencing into customer service practices to connect with consumers and meet their needs. Virtual communication is only going to increase as our world continues to evolve, so becoming a leader in this sector is something companies should, and need, to take advantage of to create a positive brand presence.
Giving consumers the option to chat face-to-face not only saves time answering lengthy email enquiries and trying to explain a simple concept over a chat box, but also allows for trust and connection to be built with customers. It fills the gap of in-person interactions that Canadians are craving.
If 2020 has taught us anything, it's that videoconferencing has the ability to fill a gap in the way businesses operate and fulfill the needs of clientele, allowing tasks to get accomplished just as effectively as they would in-person. Even after the world goes back to a new "normal", remote working is a reality that many businesses will adopt for the long-term.
And with this new reality, comes the need to offer a platform that will allow businesses in all industries to work as effectively and efficiently as possible.
Founded in 2020 by Scott Wilson (R) and Dr. Richard Tytus (L), Banty is a patient-centric video conferencing platform created to empower physicians to integrate virtual medical appointments into their clinics.