$4 FROM EACH SALE OF CANADIAN COMPANY'S KITS WILL INCLUDE A DONATION TO SUPPORT BRAIN INJURY CANADA
WOODBRIDGE, ON–Stix Brands International has officially launched their "Tools for the Rules" campaign with up to 20 percent of the proceeds going to Brain Injury Canada (BIC). Stix Brands is a Canadian company which has specialized in sanitization products since the SARS outbreak in 2003.
The company recognized the importance and impact of proper hand washing and public awareness of the role individuals play in spreading viruses and infections, including colds, flu and coronaviruses like SARS and now COVID-19.
This initiative introduces personal Frontline Protection Kits available for purchase to protect individuals, families and others from COVID-19. Each Kit contains:
>five PPE Health Canada-Approved masks;
> two personal SoapStix hand wash sprays;
> one personal SoapStix hand sanitizer spray.
The sales of each kit will help support the 165,000 Canadians who suffer from traumatic Brain Injuries every year. For every Kit sold, Stix Brands will donate $4 to Brain Injury Canada. Order at www.protectionkits.ca
The Full Story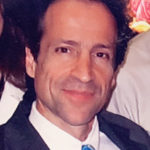 In 2003, during the SARS global outbreak, Angelo Mantenuto Founder and President of Stix Brands International was very aware that the vast number of germs and viruses being spread in public places was a serious health and social issue. What was equally frightening was the fact that Hand Hygiene education was practically non-existent in schools and the workplace.
The dangers of germs being spread from touching dirty surfaces, going to the Bathroom, then eating food and shaking hands with people, etc. without washing their hands first was a primary contributor to the problem.
After the SARS and H1N1 outbreak, Angelo's passion became his purpose, and he started to think about how he could make a difference. In 2004, he co-founded a non alcohol hand sanitizer company called Clean Freak Patrol to help educate children and their parents the importance of good hand hygiene.
Angelo's experience and market research led him to firmly believe that using a sanitizer was not the perfect solution. Although the general public's attitude towards hand hygiene has improved over the years Angelo believes it's still nowhere near where it needs to be. Especially when going out in public places such as hospitals, schools, airports and the workplace where thousands of germs are on surfaces and contaminated soap dispensers.
"How can people prevent the spread of germs and getting sick?"
The simple answer, is that hand washing with soap and water, is the number one way of eliminating germs.
That was the breakthrough that Angelo needed to create the first all-natural portable hand wash spray. The SoapStix, the perfect solution for on-the-go, a new healthy way to well-being. Imagine carrying your own personal hand wash (a simple idea) and never having to wash your hands from a contaminated public soap dispenser filled with harmful chemical petroleum-based pink soap.
Educating our children at an early age regarding the importance of hand hygiene was and still is a priority, and that was the purpose for creating the Clean Freak Patrol brand.
In 2010, Stix Brands introduced SoapStix, a unique all-natural hand wash spray for people "on-the-go". Allowing everyone to own a portable hand wash spray, and never having to touch a contaminated public soap dispenser; a simple idea that could change the way people think about protecting themselves from getting sick.
Realizing how harmful toxins can be to our health, Angelo began to focus on manufacturing the best and safest hand and body wash. After months of research, he created an ingredient formula made with Extra Virgin Olive Oil that was used by many people with great results, helping improve their poor skin conditions.
Stix Brands healthy botanicals and pure essential oils cleanse, protect and soothe the skin, with all products containing 100% natural ingredients.
The goal was to provide families with the best alternatives for their health and skin care protection everywhere.
Mantenuto says, "In today's world of uncertainty with the spread of unknown deadly germs and diseases and even getting sick with colds and the flu, it is peace of mind knowing we can protect ourselves, our children and families anytime…anywhere."
Stix Brands International
Stix Brands International was founded following the SARS and H1N1 outbreak to provide portable and practical solutions to help prevent the spread of germs and to increase access to personal hygiene. Our products use 100% natural ingredients that protect and soothe skin while eliminating germs. Our goal is to provide individuals with access to skin care protection everywhere they go. www.stixbrandsinternational.com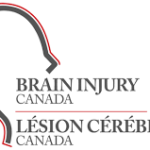 About Brain Injury Canada (BIC)
Brain Injury Canada is a national charitable organization focused on education; advocacy and awareness of acquired brain injury.The stats around brain injury are pretty staggering and demonstrate the prevalence of brain injury across the nation. Traumatic brain injury (TBI) can impact every part of a person's life – cognitively, physically, emotionally and behaviourally. TBI's are caused by something that comes from outside the body. This includes blows, bumps, and jolts to the head. Traumatic brain injury (TBI) is a leading cause of disability globally. TBI occurs at an annual rate of 500 out of 100,000 individuals. That is approximately one person injured every 3 minutes in Canada.