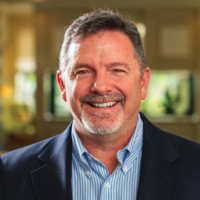 By Jeff Gallino
Businesses have experienced many disruptions over the last several months. But few departments have faced the challenges that the contact centre has endured as a result of the COVID-19 pandemic.
Between a sudden shift to remote work, an influx of calls with urgent and sensitive requests, more vulnerable customers and workforces and a wider range of consumer concerns, it's safe to say it's been chaos.
Regardless of whether the worst of the pandemic, and the resulting economic crisis is over or not, enough time has passed for contact centre and customer experience leaders to assess, learn and adapt to the new state of consumer behaviour.
Righting the ship — and delivering an exceptional customer and contact centre agent experience across channels — requires us to listen to customers, analyze and respond to what's happening in real-time: and act on the insights.
Brands struggling
CallMiner recently surveyed 2,000 consumers to assess how brands responded to the pandemic, the ongoing impact on customer preferences and behaviour and how organizations can deliver exceptional customer experience in the contact centre.
And the results are not good. One alarming finding: only 16 percent of consumers said brands handled call volumes and service requests exceptionally well during the crisis.
To illustrate, nearly 40 percent of respondents said 75 percent to 100 percent of their calls mentioned coronavirus. Yet 30 percent said agents were only "somewhat" able to answer their coronavirus-related questions or concerns with accuracy and credibility.
Why? Because few contact centres had time to prepare their agents for the influx of pandemic-related questions, and even less could respond to what consumers needed in real-time.
As examples, many hotel contact centres didn't have answers yet on whether or not restrictions would be placed on travel. Also, most retail agents were still unaware how their brands were going to enforce sanitary procedures around their deliveries, and when (and if) they would reopen.
The sudden shift to remote work has also caused challenges. 60 percent of consumers encountered issues with at-home agents, including delays to information, noise and disruptions, the inability to process certain requests and abrupt hang-ups or failed transfers.
Human connection reigns
Despite the rise in self-service channels and chatbots, the human connection has been preferred throughout the pandemic.
77 percent of consumers called customer support despite warnings of long wait times and encouragement from brands to use self-service channels. In fact, 63 percent of respondents preferred human customer support over automated and self-service channels (up 11 percent compared to pre-pandemic levels).
Why? Because humans crave connection and empathy during times of need.
One of the prime reasons for the increased desire for human connection is customer vulnerability. Consumers experience vulnerability in many ways: financially, health-related, in their relationships, at work and at home. Vulnerable populations need to be treated delicately, with extra attention paid to their needs and concerns.
These consumers are looking for personalization, flexibility and above all empathy to their situations. They don't want to search for answers on a brand's website. They want another human that will truly listen, care and help. In fact, of the customers that switched providers during the pandemic, nearly 45 percent said they would have stayed if brands delivered a better customer experience or connected with them on a human level.
Leveraging insights
The most successful, customer-led organizations monitor 100 percent of customer conversations to identify trends and common pain points, equip their agents with real-time insights and coaching and adjust their strategies based on the insights they extract.
For example, after reviewing an influx of requests and calls driven by COVID-19, Gant Travel, which manages corporate travel for its customers, created an automated process for their customers to cancel trips. This saved travellers time and freed up agents to handle more complex issues.
While other travel companies saw hold times of up to six hours, Gant identified the issues and acted to automate the cancellation function. The result: Gant kept its average hold times under six minutes for consumers with problems that required human attention.
Leveraging insights to make quick decisions and change critical business processes like Gant did is crucial. The survey found two of the top three customer service qualities that consumers value during the pandemic are speed to resolution and the ability of agents to answer questions quickly. The third set of qualities consumers value — empathy and flexibility — is also enhanced by insights.
Implementing the right technology to guide your agents in real-time, especially during sensitive calls, helps them know when to show more empathy, when to personalize the conversation and how to resolve customer needs quickly and effectively. Naturally, this leads to higher customer satisfaction and a better employee experience.
Building for 2021 and beyond
Few brands were prepared for the virus-driven tornado that was 2020. But humans are innately resilient, and so are the businesses they run. While the research shows that brands struggled to deliver a great customer experience through COVID-19, there is plenty of time to adapt and improve as we go into 2021.
There are three essential steps to take in order to be successful going forward.
The first is a commitment to listening to customers to understand how behaviours, demands and preferences are changing.
Next, deploy enabling technology that empowers your agents to resolve issues in real-time: with confidence, information and empathy.
And finally, it comes down to business process improvement. The most mature, customer-led organizations operationalize the consumer insights they extract across the organization and act quickly to adjust processes, policies and strategies to improve the customer experience and business outcomes.
Jeff Gallino is founder and chief technical officer of CallMiner. He oversees research, language development and future product direction.