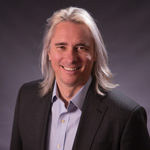 By Christopher Alexander
The Coalition Avenir Québec's (CAQ) success in the 2018 elections was a major blow to three major Canadian pollsters, which had predicted a much closer race between the CAQ and the Liberals. Failed prognosticating is certainly nothing new. But polling difficulties in both Canada and the United States have left experts to wonder where they had gone wrong and campaign professionals looking for ways to replace or validate their polling.
And with the crucial Canadian federal election this October and the U.S. presidential and congressional races next fall, they (and the candidates) have to get it right to avoid future election day surprises.
AI capabilities
Enter the sometimes-fantastical world of big data and artificial intelligence (AI). There are some amazing new capabilities coming to the market that use analytics to provide a capability that is not quite as accurate as polling but offering larger samples of data than one might otherwise get from nine people in a single focus group. And unlike polling, AI systems can provide updates every 24 hours, not weekly, monthly or quarterly.
Our firm works at the intersection of digital strategy, political engagement and strategic communications. Our AI-driven technology solution demonstrates how AI and machine learning, when coupled with natural language processing (NLP), can provide powerful decision-making tools for political campaigns. It scrapes 300,000 discrete sources of publicly available data, which is then analyzed by the AI to the sentence-structure level and categorized.
The AI reads every Tweet, Facebook post, news article, letter to the editor, etc., thinking in the same way an intern doing press clippings would. Namely, "is this article beneficial or harmful to the campaign?" The system then further categorizes the data into a series of other considerations, including factors like location, gender, language preference and, of course, political leaning. The AI system answers these other questions like "how are my candidate's (or party's) issues covered in large, left-leaning outlets?" and "how does that differ from right-leaning outlets?"
Social media data is then fused to traditional media. It answers questions like "what is the narrative around my candidate's issues for older, female, English-speaking, Liberal supporters in Vancouver?" and "how about French-speaking, Bloc Pot supporters in Montreal?"
Processing mass quantities of media coverage on an issue and verifying the determinants as to whether breaking stories are to your advantage or disadvantage is daunting, especially amidst a campaign. AI reduces the time and stress variable in your decision-making and helps focus your narrative(s) while allowing greater visibility to avoid more treacherous issues that may be of less concern initially. These advanced systems really shine when they compare social media (best thought of as any interactive communication, or "many-to-many") and traditional media (blogs, newspapers and online magazines where communication is "one-to-many") to find anomalies.
Stunning results
The AI-machine learning-NLP blend earned its spurs in 2016. Our team began to see patterns within our system during its infancy while it analyzed narratives surrounding the last U.S. presidential election. We were left scratching our heads at the anomaly the system was clearly reflecting. Elite opinion makers and their coterie of experts made it clear months before November that the election would be a blowout. The union workers in Ohio and Wisconsin would carry those states so easily that the discussion amongst pundits was not the likelihood of victory for Hillary Clinton, but the magnitude of the victory.
Despite the assurances of the experts, which dominated the coverage and created a narrative of inevitable victory for the Clinton campaign, we saw a very different picture in social media's landscape of "chatter" surrounding Hillary Clinton and eventually Donald Trump. The social media discussions were exactly the opposite of what the experts and their polls were saying.
It became clear that while elite American outlets were certain working-class voters in the Rust Belt would usher a Clinton victory in key states, the actual working-class men and women were clearly indicating their support and/or interest in voting for Trump. In the end, the relatively simple-minded AI could "see" what the experts could not.
Newer tools
There is an object lesson in this. Because of the way the AI is taught to analyze and "think" about articles, it was largely devoid of bias. It's diligence in reading everything it could find meant that confirmation bias did not create a false perception of reality. The data was not quantitative, per se, but the quantities were so vast, and could be organized to understand so much about news outlets and the general populace, that the data was compelling enough to act on: and eventually rely upon for well-informed decision-making.
Ultimately, present day tools analyzing social media or traditional media help us monitor the news. The next-generation tools now debuting in the advocacy and campaign worlds synthesize and contextualize data for decision-making. Campaigns will better understand voters and issues in new and more nuanced ways, which means better campaigns with more attuned messaging to the will of the people. And all of this can be done without being overly invasive as the individual and their personally identifiable information or PII is not an issue; it is the aggregate interest and behaviour of groups of people that are analyzed by the system.
Place for people
AI has a bright future in campaigns. But for professionals, we won't be replaced by a robotic campaign manager anytime soon. There is a great deal of confusion—and, as a consequence— mystery, surrounding the big data and AI concepts. AI-enabled capabilities are nowhere near the cerebral and intuitional sophistication of campaign professionals. And when it comes to winning, it is the human touch, even a recorded voice along with the candidates' handshake and being greeted and contacted by volunteers, gaining one vote at a time (yes, the ground game) that counts.
But when massive data sets are required, AI capabilities serve as a digital legion of interns and analysts cutting media clippings and alerting decision-makers to inflection points, signalling the time to tailor creative or change the size of a media buy based on how prevalent an issue is. All of which can help propel a campaign to victory.
So how can you best benefit from these tools? First, make sure you don't believe too strongly in your PR strategy. The horizon has presented new ways to consider the problems we face in campaigns. Luckily, we have the expertise and experience to know how to solve our data-crunching problems by harnessing and focusing the power of AI. Second, keep an open mind. New tech tools mean next to nil if, as campaign and communications professionals, we fail to drop our biases when introducing new forms of analysis or absorbing the inevitable surprises bound to come about at the ballot box or from the tech that helps us win there.
Christopher Alexander is vice president of government services and strategic communication at SevenTwenty Strategies (www.720strategies.com) an independent woman-owned public relations and public affairs agency based in Washington, D.C. Their technology, Calibrate720, is engaging AI to help organizations inform their message: and drive the ROI of their campaigns.