The growing importance of CRM in the age of AI and IoT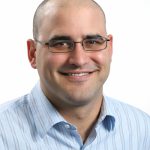 By Martin Schneider
We are seeing the Internet of Things (IoT) change the way we interact with the items we use every day and with the companies that deliver to and through these devices. This disruption and transformation of how we interact with machines is happening in both business-to-business (B2B) and business-to-consumer (B2C) scenarios.
Data-driven frictionless commerce
Many of us already use Amazon Alexa or Google Home to add items to our shopping list, purchase tickets or perform other forms of what has been dubbed "conversational commerce". This "frictionless commerce" offers convenience. But it also potentially provides a lower cost of sales upstream from B2C to B2B for numerous consumer products and for other manufacturers. Perhaps more important to manufacturers is the data generated by these interactions. By cutting out the middle man of retail, manufacturers can learn a lot about how, when and why consumers buy their products.
When this data is coupled with a customer relationship management (CRM) system—one that profiles and tracks each consumer's behaviour (in a non-creepy way!)—manufacturers can build more efficient supply chains, drive stronger profit margins and increase customer loyalty.
In the B2B world the data generated from connected machines has a similar effect. For example, let's say your business sells valves and other accessories for high-pressure systems. Sensor data from connected systems can feed into CRM applications to drive right-time processes, thus insuring customers get new supplies and items before they are out of compliance, or service appointments before parts near end-of-life.
The real-time and real-life data generated by connected devices allows companies to supercharge their CRM systems and transform sales reps—who would previously try to sell products—into trusted supply partners. It reduces sales costs, since companies can push products when value is assumed. It lowers repair costs by knowing when to replace defective parts reduces critical errors or mishaps. Leveraging sensor data for right-time service is therefore yet another way to increase customer loyalty.
Machine as customer
In a way machines and systems have become "customers". CRM in the age of IoT is about taking massive loads of data from machines (and in many instances peoples' interactions with them) and leveraging it to make better business decisions that are truly win-win for buyers and sellers.
Businesses can use CRM and IoT together to not only transform how they sell but also how they service customers. Companies are getting smarter at creating direct support lines through interfaces like Alexa and Google Home or even wearables. Imagine you are having an issue with the office copier. Normally you might have to go back to your desk, log a support ticket with your IT department, wait for IT to learn how to fix the issue and wait for a technician.
But in a world where IoT and CRM interconnect you could potentially make a call on your smartphone (or smart watch) and patch into the copy manufacturer's call centre. You would be identified immediately and you could even possibly receive a remote patch and fix the issue without anyone coming on site. This issue and resolution data could populate the manufacturer's knowledge base automatically, helping other agents and self-service customers solve similar issues.
Transformation barriers
There are barriers to this type of transformative fluid user and customer experience. Many organizations have either not invested in CRM or IoT systems at the platform level. Consequently, their CRM applications are either out of date or lacks the true elastic scalability, interconnectivity and availability. And companies may only be dabbling with IoT projects right now.
Another concern is that many software tools are not process-oriented nor are they truly omnichannel. Older systems are barely able to manage mobile use cases, let alone social media, chatbots and multiple artificial intelligence (AI)-driven tools such as Alexa, Cortana and Siri.
Modern cloud-native platforms will become standard by allowing businesses to adapt to the new world of customer-to-product-to-manufacturer-to-service provider i.e. complex interactions. Platforms, not products are needed because they offer more standards and faster and more cost-effective ways of joining up these multiple and data-rich systems. Also, as issues like data privacy come into play as seen with the European Union's General Data Protection Regulations (GDPR). With all this data whizzing around it gets tricky in terms of who "owns" what data. The lines between companies, customers and devices then get blurred.
CRM can help with these issues to an extent by tracking data privacy requests and controlling what personally identifiable information (PII) is stored and used by companies as well as provide easily legible audit trails of data deletion requests to insure compliance. We are, however, only at the beginning of deciphering some of the issues around data privacy in the IoT age.
Change drivers
Even with these obstacles, one thing is clear: competition and the connected customer are driving a change. Consumers in both the B2C and B2B worlds will make purchase and relationship decisions based on how well the companies they work with can offer these multichannel experiences.
Companies will then need to reinvent their CRM strategies. This may involve some "patchwork" investment in IT tools like CRM channels, IoT platforms and data warehouses. Or it may involve some wholesale rebuilding of their IT infrastructure.
So, the question remains, are you building an experience for your customers aligned with new and coming expectations? Or, are you in danger of falling by the wayside as new competitors and technologies threaten your customer relationships?
Martin Schneider is head of corporate strategy, SugarCRM www.sugarcrm.com.