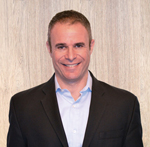 By Todd Grossman
What happens when a pricing error has the potential to become a PR nightmare? Hong Kong Airlines (HKA) had to find a fast answer to this question last August when online bargain-hunters noticed an astoundingly low price for one of its transpacific flights: too low, in fact, because the price in question was an error.
With social buzz spiking due to reactions to this amazingly low fare, HKA had to quickly decide whether or not to honour its incorrectly-listed price. But a crucial factor played into the airline's decision-making process: what effect would its choice have on its long-term brand perception?
As brand managers and PR pros know, even a seemingly simple issue like a wrong price can have a lasting ripple effect. What's really at stake in these situations isn't just the satisfaction of those customers who would be directly affected by the company's decision. But, almost as critically, is the reaction of the thousands of potential customers whose first—and, likely, lasting—impression of a brand can hinge on the social buzz that surrounds the corporate response to the incident.
Fortunately, the airline didn't have to make this decision alone. By using a mix of social listening tools like Talkwalker and Hootsuite to track social mentions and public sentiment about the situation, and by reviewing how other carriers had handled similar problems in the past, HKA was able to use the data at hand to quickly make a decision that it felt confident in.
So, what was the outcome? Well, let's begin with the details of how the error got noticed and then we'll see how HKA's decision affected the course of the conversation.
Creating a PR dashboard
Hong Kong Airlines had established a blended Hootsuite and Talkwalker dashboard that allows the carrier to monitor its social media mentions and relevant conversations. The airline's dashboard includes alerts that inform it whenever an HKA-related topic is suddenly generating more conversation than usual. These alerts activate if a person with at least 5,000 Twitter followers comments with a mention of the brand or if there is a sudden increase in posts about a related topic.
On August 16, 2018, the first alert was raised after an HKA flight from Los Angeles, Calif. to Shanghai, China was mispriced at just $561 and the online buzz was building fast. Within 24 hours, it had gathered over 229 mentions, up 104.5% from the previous day. The buzz from these mispriced tickets was causing a huge increase in mentions, engagement and reach: the kind of sudden brand awareness burst that could easily backfire.
Using data to decide
Thanks to its social listening programme with Talkwalker, HKA was well prepared to react strategically and to compare how other companies had handled similar issues by seeing what impact their reactive measures had on their brands' reputations. For example, when British Airways faced the same problem in June 2018, it decided not to honour the incorrect price. This created 2,200 mentions in 24 hours (up 73.9%), with a peak negative sentiment of 91.4%.
With this data in mind, HKA made a different decision: it would honour the erroneous price for any flights that had been booked within 24 hours of the incorrect fare's first listing.
Actively public engagement
By using a combination of Talkwalker and Hootsuite to track social engagement, HKA was able to stay apprised of the conversation around the pricing issue in real time. The airline then used these platforms to engage directly with its audience and offer a human connection. This helped to keep the conversation both positive and wide-reaching, which led to overwhelmingly favourable PR exposure.
Monitoring conversations
To see how successful their strategy was, HKA monitored the resulting conversations to assess the long-term impact. It saw a growth in mentions of "Business Class" related to HKA, with 35.1% of brand conversations mentioning the term. This has helped boost HKA's ongoing positioning in this market.
Mentions of "Hong Kong Airlines" also increased 268.1% in the U.S., along with a 105.5% overall global increase in potential reach. In addition, the brand sentiment continued to be positive for the following months, as more consumers traveled with the brand and had good experiences. In fact, at no point during the pricing snafu did the brand have a negative sentiment spike, a benefit that HKA attributes to being well-prepared, data-influenced and able to adapt on the fly.
"Social listening and analytics tools are critical to our success," said Dennis Owen, general manager of branding and social media at Hong Kong Airlines. "When we can see what's happening in real time on social media, we can then make timely and informed decisions and communicate these decisions well. In this case, with a pricing error suddenly creating 4,900% more social engagements in a one-week period, we managed to turn what could have been a damaging issue into a fantastic PR opportunity."
Todd Grossman is CEO Americas at Talkwalker (www.talkwalker.com), a social listening and analytics platform that helps marketers measure, promote and protect their brands. Todd is also an avid hiker and runner and is passionate about improving education in Africa.