By Steve Falk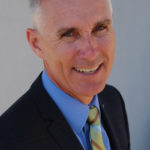 Personalization is back on the agenda. I'm not talking about cold, hard data-driven strategies, but rather the touches that make the experience of relating to an organization as personal, trusting and genuine as possible: despite digital interfaces and algorithms that automate interactions.
Like driving in today's vehicles. Have you gotten into a car lately that knows who you are from the key fob you carry? It then adjusts the seat height and angle and steering wheel to suit you perfectly! If all cars don't do this soon, will we feel unwelcome?
Looking at existing practices
The other day I checked into a hotel and there was a message on the glowing TV screen when I entered the room that said: "Steve Falk, welcome to the ___Hotel. We hope you enjoy your stay."
Nice touch or, is that the kind of stuff that is cute, but maybe becoming a bit too overt, common and underwhelming on the personalization front?
I've been underwhelmed before. I once helped someone direct a $10,000 in-memoriam gift to an organization that forgot to thank the donor in any way. That interaction was way under-personalized in the extreme.
But let's assume that you have the basic principle of gratitude and thanks in hand. Your approach to personalization is still a moving target. Just as you settle in on a strategy new technologies and expectations appear that can suddenly make it the wrong approach.
There's nothing more fundamental to the fundraising sector, based upon the act of giving, than a good approach to expressing gratitude. So maybe it's time to have a look at how you are doing that. Maybe what worked last year is not keeping up with current expectations and trends. Should you be reaching out with social handles, SMS/text and phone calls with video embedded (yes, they can even personalize a video now) in an e-mail? There's also the question of when a full onboarding package is appropriate and what it includes. And, at what levels and frequency do you do take each of these steps?
Our personal experience with giving
We suffered a family tragedy a few years ago. My sister's 18-year-old son, Ben Kuyt, died suddenly from a brain aneurysm while attending Nipissing University in North Bay, Ontario.
Ben was really enjoying university at Nipissing and he'd won a few awards for his good humoured and generous participation in campus life. Among the many ways that Ben gave back at school, we learned, was his tradition of taking a group of foreign students into Algonquin Park, where he loved to canoe and camp. He wanted them to get a taste of northern Canada during their short stay here.
To continue that legacy The Ben Kuyt Algonquin Experience Fund was started with the help of the Nipissing University advancement team. Thanks to the generosity of his friends and family, a new group of students from around the globe load in a bus and head into the forest in his memory each fall.
When I last gave, there was a Donate Online service, so I paid with a credit card and received an instant form e-mail thanking me. It had a couple of small typos and was underwhelming in its formulaic approach. A bit like the hotel welcome.
I think we've lowered the bar when it comes to the automated stuff. Maybe we are not expecting much so we don't ask much of it. But fortunately, my sister was also notified of each gift and she wrote a nice thank you note to me and everyone else who gave to that fund in memory of her son.
Connecting with donors via personalized cards
Certainly not every organization can hand write a note to every donor, but the standard had been set for this one and it was consistent. The physical card certainly carries with it an impact that e-mail cannot replicate. Yes, it costs money. But maybe the benefits justify the costs in some cases. The cards often stay around the house for a few days, if not weeks, and maybe make the mantel or fridge for others to see. All the time they are building engagement with your donors and maybe with a wider audience.
With workflow automation, most donor software can trigger the thank you e-mails but now it's also possible to trigger the printing and mailing of printed cards within hours of receiving gifts (full disclosure, it's something my company does on behalf of organizations).
Bringing in more variables than just first and last name and gift amount are also advisable. Like if you know they support dogs rather than cats, then use dog images. Personalization is more powerful the more you know about your donors, so asking a few questions along the journey also helps build that profile.
Your personalization strategy should consider different bands of gift and the responses you'll make i.e. $1-25 get A, $26-$50 get B, and so on. Timeliness is also so important, but not in the way you might expect. The instantaneous e-mail reply almost works against itself as it's almost too timely. Some organizations have even delayed their thank you e-mails by a few days to make them appear more personalized.
So, thank you [First Name] [Last Name], thanks for reading this missive about gratitude. I hope it inspires you to give regular and ongoing thought to the ways you personalize the experience of your donors.
Steve Falk is president of Prime Data, Inc. (www.primedata.ca). He is also host of a bi-weekly YouTube Vlog called Growth A to Z Series.