Committed to her clients' success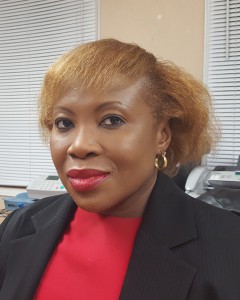 A list business veteran, Jannett Lewis has been helping direct marketers connect with prospects for over 25 years. Her reputation for successfully tackling complex projects with her signature attention to detail is surpassed only by her warmth, patience and generosity to those less fortunate. Lewis is a consummate "people person" who naturally puts the customer first in all she does for her clients.
What does "direct marketing" mean to you, today?
Direct marketing has changed. This will be my 27th year. There are some positives and there are challenges of course; however our clients definitely are the ones that keep us going. That's why I get up everyday. Direct mail, in particular, we want to make sure that it continues to thrive.
How do you measure your professional performance?
We look at partnerships, that's important for what we do. We are always looking for new partners to partner with us. Each year we contact all our clients to find out how successful their campaigns were. If their campaigns were successful, that was a successful year for us.
Right now, first week back, we're analyzing everything from 2015, looking at campaign results and planning for the new year.
The job of a direct marketer has never been more complex. How do you manage to stay at the top of your game?
It's challenging. For our clients to have success and our business to grow we need to have new lists. That's the list business. Successful campaigns require new list sources; as over time it will have a negative impact on the campaign if we continue to market to the same list sources. You need to include new blood, new contacts to increase the success rate of the campaigns. With that kind of challenge we're constantly trying to find new lists, new sources out there and that's always a challenge. We continue to have discussions and conversations with our clients with regard to what direction they are going and how we can help them to improve their business. If a campaign isn't doing well, we have to find ways to make it become successful and that's where we partner with them and anything we can do to help them to grow their business, that's what we're here for. It's a tough business though, as everyone knows.
What advice do you have for new marketers trying to distinguish themselves?
Have a passion. They've got to be passionate about it, that's the key. Stay focused and always put your clients first.
The beginning of a new year is a natural time of reflection. What was your greatest accomplishment of 2015 and what do you have your sights set on in 2016?
For most of our clients, in terms of the highlights, their numbers were ok in terms of their results. Based on economics we thought it would have been a lot different. I think the second half turned around for a lot of our clients, which is a good thing. It was a tough year for all marketers, and direct marketers especially.
In terms of new lists, that's always something that we've got to look at and make sure there are new data coming on the market because that's what will make [our clients'] campaigns successful. And we can only hope that the economy gets better, but then that's not in our hands. A lot of these campaigns really rely on the economy and consumers.