This data "geek" has been driving innovation for decades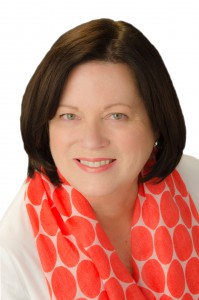 Environics Analytics (EA) Founder and President Jan Kestle has been helping her clients use data to solve business problems for over 30 years. 2015 saw EA increasing revenue and staff by 23% and acquiring two direct marketing companies while relaunching both the PRIZM5 segmentation system and the ENVISION5 business platform. In addition to leading her team of 100, Kestle is a member of the National Statistics Council, several CMA committees and the Verity Women's Club, where she mentors young women.
What does "direct marketing" mean to you, today?
Direct marketing means connecting with your individual customers and prospects. The technology and data are available to identify key subsets of the population, craft a message that resonates with different types of consumers, select the media choices that they prefer and build an ongoing relationship with them. We used to think of direct mail, direct TV or email marketing as the foundation of direct marketing. But every touchpoint is now part of the direct strategy—call centres, in-store screens, web content, online advertising—as the consumer experiences a brand's position in many ways. Marketers have many opportunities to connect, engage and delight their customers.
How do you measure your professional performance?
I think we are successful when we make our customers lives easier or better. For Environics Analytics, that means providing best quality data, offering tools and expertise to solve business challenges and helping marketers implement insights across their organization. In simple business terms, it means business growth, happy customers who come back year after year, new products and a productive and engaged team who love what they do. We had a great 2015 and we are even more excited about 2016; there is no better time to be helping marketers better engage their customers.
The job of a direct marketer has never been more complex. How do you manage to stay at the top of your game?
I know a lot of people in the industry and I work hard to stay connected. I want to hear about the challenges marketers are facing and how we can help. Our company's Customer Advisory Board members are a great source of input and we hear a lot from our customers all year long. Plus the CMA committees and events I participate in help keep me from being too inward focused. Industry gatherings are a great way to find out what's happening today and what's on the horizon. And I enjoy going through my inbox every morning for newsletters—just to read the latest buzz. In the past year, we have also promoted a number of young people at EA and created a "second layer" of leadership. They are vocal, smart and are always happy to tell "the old guard" what we need to be thinking about. I love it!
What advice do you have for new marketers trying to distinguish themselves?
Keep a balanced perspective—we are in a state of constant disruption, innovation and change—and don't throw the baby out with the bath water. Learn from the past and adapt to the future. These are clichés, but they're also so true, especially in this industry's fast-moving environment.
The beginning of a new year is a natural time of reflection. What was your greatest accomplishment of 2015 and what do you have your sights set on in 2016?
We started our business 13 years ago. Last year we served 500 customers and hired our 100th employee. My greatest accomplishment is having both clients and employees tell me every day that they appreciate what we are doing. In the great scheme of things, data and analytics may not be changing the world. But we are doing good work and still having fun in the process. For 2016, my goal is to build on that spirit and momentum by creating new products and expanding into new service areas.