Offering a  glimpse at the future through predictive analytics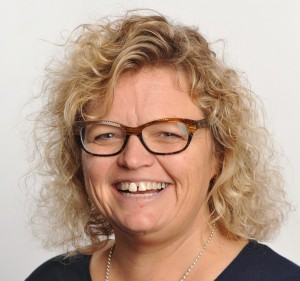 Emma Warrillow is well known in the direct marketing industry for her analytics expertise as well as her knack for building great teams, first as Emma Warrillow and Associates and, since 2011, as the Data Insight Group. Clients rave about her ability to take very complex data and distill it down to insights that make a real difference for their business.
What does "direct marketing" mean to you, today?
To me, "direct" means trackable, measurable, targeted communications through both online and offline channels. The key is targeted—you know who you are talking to and can track if they are listening; that's what I love about direct today—there are so many ways to measure what is working and what's not. Direct is about constant innovation and learning.
How do you measure your professional performance?
At Data Insight Group (DiG) we are focused on our clients first and foremost; I measure our success through their success. The greatest testament to our performance is the accolades I receive from clients. Of course, revenue and profit are important (as is recognition like this), but I am proudest when clients see our team as their essential partners.
The job of a direct marketer has never been more complex. How do you manage to stay at the top of your game?
There is no question that this is what keeps me up at night; however, there are a number of things that help me stay on my toes:
My relentless curiosity: I am passionate about this industry and where it is going, so I seek out information all the time;
My team: I have a strong, dynamic team who help me stay current through their knowledge and questions;
My clients: We are in the privileged position with many of our clients to be invited along for the ride. They challenge us to help them stay ahead and to try new things – and they give us permission to learn alongside them.
That, and I hate not knowing something!
What advice do you have for new marketers trying to distinguish themselves?
Wow, that's a tough question. For me, the marketers of today—and tomorrow—need to be agile and to surround themselves with experts. Marketers need to be able to adapt to the changes that are happening every day. What will the Internet of Things mean for marketers, for example?  How about the next privacy crackdown?
But it is difficult to be an expert on everything—marketers will need to be able to build an advisory team of experts in specific fields. They'll need to be able to talk to IT, to analysts, to vendors; I believe those that will distinguish themselves will be those that can truly leverage these partners most effectively.
The beginning of a new year is a natural time of reflection. What was your greatest accomplishment of 2015 and what do you have your sights set on in 2016?
2015 was a great year for DiG; we achieved some financial milestones and we plan to continue growth in 2016. Personally, however, I am proudest of the team we have built. As I look back at the work we did in 2015, I see a strong, smart, passionate group of people with our clients' interests at heart. Our team challenges me—and our clients—to be better every day. Our growth in 2016 will depend partially on finding more great people to join us on our journey—and that excites me!