Interactive digital customer engagement lit the fuse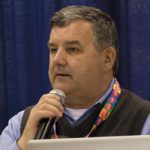 By Derek Lackey
There's a massive problem brewing, and we marketers had better wake up because, like it or not: marketing is broken.
Last year the Harvard Business Review published a piece titled Why CMOs Never Last1 citing an all-time low trust score between CEOs and chief marketing officers (CMOs). Moreover, CMOs have the shortest tenure of any C-level executive.
Add to that the very powerful evidence found elsewhere:
A contributed Forbes article found "only 32% of brand marketers believe they're executing an effective digital strategy2".

Accenture Digital discovered only 45% of business executives interviewed believe their digital programmes will achieve business objectives3.

Sapient uncovered that nearly 50% of brands have switched marketing agencies (or plan to in the next 12 months) for one with greater digital knowledge or have hired additional digital specialists to handle digital work, reported marketing consultant Jay Baer4.

P&G significantly cut back on digital marketing, citing it as "ineffective" while simultaneously claiming no negative impact to its growth5.
One directional marketing
Perhaps we marketers have kept our heads in the sand for too long: by over 100 years.
In 1905 the University of Pennsylvania launched marketing into the realms of academia through its course: "The Marketing of Products". From that point forward marketing thought evolved and gave birth to the classic "4 Ps" (Product, Price, Promotion, Place, developed by E. Jerome McCarthy).
Print, radio, TV, guerrilla, direct marketing and integrated marketing communications all came and went. But each these tactics or channels were one directional as we were trained to use the media of the day to talk AT the audience. Consumers listened to radio, watched TV and read print.
So, when digital showed up we quickly jumped at this new media/channel opportunity, like we had done with the others. Yet we missed the entire point.
The digital difference
That is this: digital is NOT a one-way street. Digital involves customer engagement. But the failure of marketers to understand this strategic shift in approach, away from one-directional promotion means that the future of marketing is getting worse, not better.
As consumers' digital usage patterns increased marketers' appetite for opportunity also grew. As per a Forrester study reported by Ironpaper 2018 will see over $94 billion in U.S. digital marketing spending, climbing to over $103 billion by 20196.
In harmony tech suppliers flocked to digital. According to Chiefmartec.com in 2004 there were only five main digital marketing options whereas in 2015, there are over 2,000 marketing tools, products and systems available to reach the rapidly growing market. That number has now climbed to nearly 7,000 vendors in 20187.
At first glance all was well with digital. There were growing consumer demand, financial investment and tech options.
Not so fast. Back in 2015, Forrester conducted a social media benchmark study evaluating nearly 12 million consumer-brand interactions of the top 50 global brands8. The study had three main data sets:
Investment in digital.

Consumer followers.

Engagement rates.
As anticipated, the study showed the top brands were investing heavily in digital marketing. On average, they were posting 18.3 times per week on Twitter, 6.5 times per week on Facebook and 4.9 times per week on Instagram.
Likewise, consumers are clearly looking to engage with brands via digital channels. Follower counts, according to Forrester, have skyrocketed with top brands averaging 18.1 million Facebook fans, over 1 million on Instagram and followers have nearly doubled on Twitter and Google+.
But although brands are increasingly digitally-focused and subsequently escalating their digital spend rates and although consumers want to engage with those brands online, actual brand-consumer engagement rates have been plummeting.
The Forrester study showed that:
Instagram's interaction rate fell by 50% (barely half of what it was in the previous year);

Per-follower interaction rates on Twitter were down 10%; and

Per-follower interaction rates on Google+ fell by 35%.
The Forrester report showed that Facebook's interaction rates had been climbing, based on paid advertising, but most recently it has fallen by 20%9.
Digital, spend and followers up. Return on investment (ROI) down.
What's going wrong?
Marketing's fundamental goal is to build trust relationships between brands and consumers to encourage positive changes in behaviour. Namely buy and endorse something and do something different.
Brands also trusted their marketers to deliver programmes of engagement within the emerging digital-first trends. They would meet the real and powerful market needs of consumers wanting to connect.
But we didn't stop and think. We chased the digital opportunities the best way we knew how: with a mass marketing mindset. We're now faced with some serious and troubling questions:
Are marketers simply using old pre-digital one-way strategies within a digital-first marketplace?

Do marketers really know how to truly identify digital consumer wants and needs?

Do marketers know how to build trust relationships over time to change behaviour?
Don't blame technology. It is how we've been using the tools to connect and help grow our respective markets that awkwardly points the blame back at us marketers.
See the time bomb now?
Our status quo comfort zone of 4P thinking has brewed the perfect storm of massive self-confidence, massive revenue opportunities and failing results at all levels.
The enthusiasm in the market around digital and digital transformation is keeping marketers focused on revenue potential and marketing operations and not on their primary responsibility of knowing consumer behaviours and forming brand-consumer relationships.
And we're now bearing the consequence of this approach: poor ROI, consumers not trusting brands and CEOs no longer have faith in marketing.
The grandfather of marketing, Peter Drucker tried to teach us well, but we've simply failed to listen.
"Because the purpose of business is to create a customer, the business enterprise has two—and only two—basic functions: marketing and innovation. Marketing and innovation produce results; all the rest are costs. Marketing is the distinguishing, unique function of the business10."
"The aim of marketing is to know and understand the customer so well the product or service fits him and sells itself.11"
Can we defuse the bomb?
The digital world we live and work in is so different than 100 or even 15 years ago. The consumer has radically changed the way they shop, interact, work, bank and live.
Marketing must step back and recalibrate the way brands are addressed. Failure to handle the issues of effectiveness, engagement and our collective diminishing ROI will lead to a tipping-point where brands will walk away from digital—just like P&G did—citing it as ineffective. A host of significant consequences will follow, including the disappearance of countless digital marketing solution providers and marketing agencies and departments.
Don't think it can't happen? Failure to address core issues practically blew up telemarketing. Email was only rescued by anti-spam legislation, but if these laws and regulations become ineffective then it and its vendors will suffer a similar fate.
And let's not forget, businesses will lose millions in revenue potential as a direct result of marginal and misaligned digital engagement marketing efforts.
Unless brands overhaul established marketing practices and embrace the real needs and digitally-driven motives of consumers (placing consumers and not their own brands at the centres of their activity) they will not deliver real consumer engagement (ROI) in a digital world.
So, will marketers pull up their heads, take must-do action or will we all experience the digital time bomb explode and witness the end of marketing as we know it? The DMAC Digital Marketing Strategist (DMS) designation certification programme is a great place to start. Sign up today and get started down a path of digital marketing success. At the very least, let's do what marketers do best and get back to asking "WHY?"
Derek Lackey is president of the Direct Marketing Association of Canada (DMAC) www.directmac.org. He is also managing partner, Newport Thomson.
1 Kimberly A. Whitler and Neil Morgan, "Why CMOs Never Last", Harvard Business Review, July-August 2017.
2 Acxiom, "Speed to Insight, Accelerating Dynamic Customer Engagement", Forbes Insights, May 2016.
3 Accenture Digital, "Content: The H2O of Marketing", report, 2015.
4 Jay Baer, "The 10 Strengths of the Agency of the Future", Convince & Convert, web site.
5 Rebecca Stewart, "P&G's multimillion dollar cutback on 'ineffective' digital ads hasn't hampered its growth", The Drum, July 28, 2017.
6 Ironpaper, "Digital Marketing Spending Trends in the US and Globally", article, October 18, 2016.
7 Scott Brinker, "Marketing Technology Landscape Supergraphic (2018): Martech 5000", Chiefmartec.com, April 2018.
8 Nate Elliott, "How Does Your Brand Stack Up On Facebook, Twitter, And Instagram?", blog, Forrester September 15, 2015.
9 Simon Kemp, "Facebook's ad interactions drop 20% — here's everything you need to know", The Next Web, July 25,2018.
10 Jenny Cheung, "Drucker on Marketing", book review, The Marketing Journal, March 16, 2016.
11 "Peter Drucker Quotes ", Brainyquote.com.