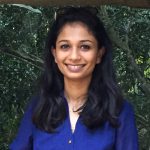 By Seema Rao
Customer care is undergoing a digital revolution. Customers are demanding more ways to engage with organizations. They are demanding faster, more accurate service and they want seamless, connected journeys.
79%1 of consumers say they are more loyal to organizations that are easy and simple to contact, yet two out of three say it is typically "exhausting" dealing with customer service. What an opportunity for improvement!
Consider adopting these key innovations in customer care and best practices to ensure that you are delivering a seamless customer experience and driving customer loyalty: Digital Transformation, Rise of the Bots and Cloud.
Digital transformation
Today's digitally savvy customers prefer to self-serve online. They want to be taken care of at any time, from any location and on any device. When they do need to reach into the contact centre, the experience needs to be effortless and without friction.
But too often, customers experience fragmented customer journeys. When was the last time that you were forced to call into a contact centre because you had difficulty in filling out a web form and the agent had no idea who you were or why you were calling? Is it any wonder consumers are frustrated?
While digital transformation does include incorporating newer digital channels such as mobile apps, chat, SMS and social media into the contact centre, it is much more than that. Simply implementing digital is not delivering on digital transformation.
The customer journey needs to be continuous. As customers engage with your organization across different channels, and escalate from self-service to assisted service, agents need to be empowered with contextual information about the customers' journeys to date. Front office and back-office operations should be connected with your digital channel strategies for continuous care throughout the customer journeys, resulting in lower customer effort and increased loyalty.
A Gartner report2, suggests that 89% of business leaders consider the customer experience (CX) to be the "new battlefield" for competition. Delivering continuous, contextual and capable customer journeys is critical in providing a differentiated and relevant level of customer service, and CX, and winning the competitive war.
Rise of the bots
Aligned with digital transformation and responding to customers' demand for 24/7 support and quick, accurate answers to queries is the promise of Artificial Intelligence (AI) using bots and digital assistants. Bots use Natural Language Processing engines (NLP) that recognize human speech and understand the caller's intent without requiring the caller to speak or chat in specific phrases. Customers can perform simple tasks such as request a mortgage calculator, schedule an appointment and answer frequently asked questions without speaking to an agent. Bots and digital assistants are also very effective at collecting initial customer information before escalating to an agent, creating a personalized CX. The interaction can be routed to the best agent based on information collected by the bot.
Here are several best practices to consider when implementing bots:
Ensure that there is a seamless escalation to live agents or experts when required. If the bot cannot answer a complicated query or it uses sentiment analysis to detect that the customer is angry, or frustrated, seamlessly transfer the interaction

to an agent to take over and finish assisting the customer.

Connect to the live agent in the same dialogue window instead of redirecting and increasing hold times. To accomplish this companies should look for contact centre providers that offer easy-to-use application programming interfaces (APIs) that allow for simple ways to interact with the contact centre software.

Always identify that it is a bot that the customer is interacting with. Likewise when the interaction escalates to a live agent: identify that they are now engaging with an individual.

Collect end-to-end customer specific data throughout the customer journey. Customer data will enable capabilities such as intelligent routing, agent insight, reporting, analytics and pre-population of forms and deliver an effortless CX.
Moving to the cloud
Cloud solutions allow contact centres to gain access to the latest in technology across multiple channels (omni-channel), reporting, analytics and workforce optimization suites. They offer technology innovation as well as the ability to scale agents business needs change with little to no capital outlay.
Just some of the benefits of going to the cloud include:
Cost savings with little upfront investment, and subscription based, pay-as-you-go utility models. Support costs and upgrade costs are eliminated as they are borne by the cloud providers.

Cloud contact centres require less deployment time so are easier to scale and administer. They can be up and running in weeks rather than months.

With access to the latest upgrades and contact centre capabilities, innovation is continuous. Organizations can focus on changing business conditions and delivering a highly personalized and differentiated CX.

IT staff are now free to focus on being responsive to contact centre business requirements, instead of managing and deploying core infrastructure.

Security requirements are outsourced to the cloud providers that are typically is better staffed to deal with customer sensitive data.

Cloud providers offer service level guarantees and provide disaster recovery capabilities that ensure continuous operations for mission critical contact centres. The best providers offer a highly available, geo-redundant and survivable service.
Organizations need to find a cloud partner that best matches their requirements for price, functionality and support. The vendor must offer enterprise-class, scalable solutions with guaranteed security and service levels.
Once a cloud contact center has been deployed, businesses need the ability to scale the number of seats up or down, increase channel support options or integrate applications to meet demand. A vendor with a defined roadmap that aligns with the contact centre evolution is important. By selecting the right cloud vendor, businesses can then focus on CX innovation, digital transformation and extending a differentiated level of customer service. The burden of keeping pace with changing technologies and hardware obsolescence will instead be shifted to the cloud provider.
In conclusion the digital revolution in the contact centre space is here. Organizations must transform their customer care strategy to meet today's customer demands: not just to thrive but to survive.
Is your organization ready?
Seema Rao is Collaboration Marketing Manager, Cisco
1 "Chat, tap, talk: Eight key trends to transform your digital customer experience" Cisco/BT, 2017
2 "Gartner Predicts a Customer Experience Battlefield" Gartner, Feb 2015