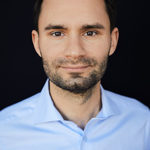 By Rytis Lauris
Digital marketing is evolving, and it's not hard to see why.
The digital consumer of today is more demanding than ever before, and they aren't willing to negotiate on the kind of experience they're looking for. We see customers reaching out on several different channels and expecting the same personalized experience on each channel. This is why a single channel or even multichannel strategy just isn't enough anymore.
As opposed to multichannel, which is a brand reaching out on as many channels as possible, omnichannel puts the customer at the center of your marketing strategy and creates a seamless experience around them. Because omnichannel marketing is about supplying a better customer experience it means putting the customer at the center of everything you do.
Consumers expecting an omnichannel experience is far from a passing fad. Marketers who are succeeding today are the early adopters; they saw the need for an omnichannel experience and they have adapted their entire business models around providing it.
When you as a marketer put the customer at the center of your strategy, you'll not only improve your return on investment (ROI) and increase your revenue, but you'll foster a more loyal customer. For proof, you only need to look to the data.
Omnichannel vs. single channel
At Omnisend, we regularly examine the data surrounding our marketers for insights that might help them succeed. As an omnichannel marketing automation platform, we are lucky to have a firsthand look into how consumers react to omnichannel and what best practices to follow.
In research we published in January 2019 we looked into how online marketers adapted their strategies to the post-holiday season. We studied key marketers across the globe using Omnisend who set up automation that involved more than two separate channels. These channels could be, as examples, e-mail, SMS, Facebook Messenger, WhatsApp, Viber and web push notifications.
Many marketers start off using e-mail marketing, possibly SMS marketing within the same campaigns. However, we hypothesized that those who used more channels would have better campaign performances. So we decided to compare marketers who employed an omnichannel strategy to those who sent single-channel campaigns.
We found that those who were taking advantage of an omnichannel strategy had the best results of all of our marketers. For marketers who employed three or more channels in their marketing campaigns, both engagement and purchase rate were upwards of 250% higher than those who used just e-mail.
After learning about the impact on revenue, we decided to look at the customers who were receiving these campaigns. In fact, the customers who interacted with campaigns using three to four channels spent 13% more on average than customers who engaged with just one or two channels. Not only were customers engaging with and purchasing more often from these campaigns, they were spending more per purchase.
Finally, we wanted to see if these kinds of campaigns had any impact on customer loyalty. In our comparison, we found that repeat purchases were higher for the marketers using omnichannel campaigns: they enjoyed a 90% higher customer retention rate.
These results ultimately supported our thinking. E-mail is such a powerful channel, but the ROI of e-mail campaigns can be improved by reinforcing those campaigns with other channels.
Valentine's Day and SMS marketing
We then decided to check the results of Valentine's Day campaigns for these same marketers. While Valentine's Day is not as colossal a holiday as Black Friday or Christmas, it still presents a significant opportunity for many online retailers.
We compared Valentine's Day campaigns between the 13th and 15th of February: a time when many online brands like to give special gifts or promotions to their customers. As it turns out, in comparing 2019's Valentine's Day campaigns to those in 2018 we found that our marketers sent twice as many campaigns this year.
However, e-mail was far from the big winner for this holiday. Compared to 2018, orders from e-mail campaigns fell by 12.9% in 2019.
A bit shocked by this data, we decided to dig a little deeper. It turned out that orders fell from campaigns that were e-mail exclusive, meaning that these marketers sent many more e-mails, but they failed to include any other channel into their promotions. But when we looked into marketers who included at least one other channel, the results were much different. Marketers who opted to include SMS the most often into their automation workflows (combining SMS with e-mail marketing), earned 38% more revenue than their e-mail-only counterparts.
If this data tells us anything, it's this: e-mail marketing is not enough on its own anymore. Especially around significant online shopping holidays and events, using an omnichannel strategy is more important than ever before.
Opportunities for Canadian marketers
Throughout our research, we noticed that our Canadian customers weren't taking advantage of the omnichannel marketing automation features that we offered. This came as a surprise, so we looked to external studies to see if others had had the same results.
According to a study by OrderDynamics, North America, and Canada, tends to lag behind Europe in omnichannel marketing implementation1. This presents an amazing opportunity for Canadian marketers to differentiate themselves from others who aren't adopting this strategy by providing an even better customer experience.
Canadian brands have room to grow in the omnichannel sector. Only 4% of all SMS messages in Canada are sent between a customer and a brand, according to a survey published by TTAG Systems2. We've already seen what adding just SMS to an e-mail automation workflow can do. But that same survey also mentioned that 75% of Canadian consumers said they would opt-in for SMS communication with a trusted brand. This means that there is a real demand with Canadian consumers for more options to engage with brands.
Online customers today are demanding an omnichannel experience, and the brands that cultivate such an experience are those that target a long-term strategy.
Customers are willing to reward the brands that provide this experience with loyalty, and higher, more frequent purchases. But this window of opportunity won't last, and it will only become narrower as this strategy becomes more mainstream. Canadian marketers would be wise to begin implementing their omnichannel strategies today.
Rytis Lauris is co-founder and CEO of Omnisend (www.omnisend.com).
1 OrderDynamics, "OMNI-2000 Research: Canada", January 30, 2019.
2 Vahagn Aydinyan, "Canadian Text Messaging Usage Preferences: What Marketers Need to Know", TTAG Systems, blog, January 9, 2018.