Excellent customer experiences critical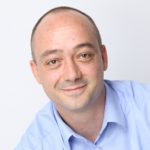 By Michael Morin
It pays to carefully market to and meet the needs of your customers. Especially if they are visitors from other countries with unique customer experience expectations. Your success at offering and meeting them will determine how much repeat and referral business you will receive.
Case in point is China. The Canadian and Chinese governments have declared that 2018 is the year of Canada-China Tourism. There is a lot of excitement being built around the fact that the Chinese are taking more interest in Canada as a travel and vacation destination.
According to Destination Canada, China was Canada's largest source of tourist arrivals from the Asia-Pacific region and the second largest overseas tourist market, with 682,000 arrivals in 2017, up 12% over 2016. Chinese tourists spend on average almost $2,400 per trip and travel mostly during July and August.
Moreover, the tourism landscape is changing. Instead of groups of Chinese arriving in pre-set packages, more and more individual travellers looking for a unique experience and booking on-the-spot are making their way onto the circuits.
Becoming "China Ready"
China Ready is an accreditation and training programme to enable Western businesses meet the needs of Chinese customers. Canadian hotels, such as the Intercontinental Montreal were deemed "China Ready" when they were trained earlier this year.
The Intercontinental Montreal learned that Chinese guests expected to have tea kettles and Chinese TV channels in their rooms and some flip-flops or "interior" shoes to wear. The guests would appreciate Chinese breakfast, which varies widely from American or even European breakfast.
Businesses like the Intercontinental Montreal, The Ritz-Carlton Montreal and the CN Tower in Toronto are now offering Chinese visitors the ability to pay by using at least one of the two most popular e-wallets in China: WeChat Pay and Alipay.
Currently, OTT PAY is providing those to the InterContinental Hotel in Montreal as well as to their restaurant Osco!, their bar The Sarah B and the Java U coffee shop in the hotel. The purpose is for their guests to know they are welcome.
The advantages of using these payments platforms go beyond just showing hospitality towards your guests of Chinese origin. They also makes good business sense.
WeChat Pay started as a social media application which grew into encompassing everything from doctors' appointments to hailing taxis. WeChat took the concept of stickiness described by Malcolm Gladwell, author of The Tipping Point to a new level by allowing users to share in-app experiences on their "moments", public messages with pictures or videos, much like Twitter.
The merchant benefits
Enabling Chinese visitors to pay with WeChat Pay and Alipay confer other critical benefits. From a strictly business/merchant perspective the transaction rates are lower, the exchange rate is transparent and the end users pay less.
Traditional credit cards1, we were told by some of our customers, first exchange RMB to USD and then to CAD, not to mention some cards charging 3%2 on international transactions. There are none of these expensive and time-consuming complexities in either the WeChat Pay or the Alipay business model. And from a customer experience point of view this is the way to go.
More Canadian businesses now accept WeChat Pay and Alipay along with every other major issuer out there. After all, meeting Chinese visitors' payment method preferences is no different than other countries offering Interac for Canadians travelling abroad; there are Interac ATMs in China for that reason.
Enabling word of mouth marketing
There are other aspects to attracting your target market. Making it convenient for prospects to come to your place of business is the first step. There also needs to be a plan in place to make it memorable. To make the experience share-worthy.
How do you get your guests to share the positive experience they had with their friends? How do you crank up the word-of-mouth?
Some companies in China have challenges for their customers. Share x number of times, show us a picture of the post with x number of likes and you will get a 40% discount. The idea is to create a buzz. Canadian companies should offer the same type of referral programmes.
The investment in making these steps will pay off. Chinese visitors have the money and they have the will to experience the best their trips have to offer.
Bardish Chagger, formerly the federal small business and tourism minister perhaps over-optimistically stated at the opening ceremony for the Canada-China Year of Tourism which I attended in Toronto that Canada can expect a 300% increase in tourists in the next two years. That would bring us to 1.8 million visitors from China. Conservatively, 50% increase would bring us to 900,000 visitors.
As a business attracting these people it is your responsibility to live up to the expectation they have of what you have to offer. When you do the word-of-mouth marketing benefits alone can be invaluable.
Michael Morin in public relations manager for OTT Pay, Inc. OTT Pay is a member of the OTT Group of companies that strive to make life less complicated by offering payment services, recommendations to their customers and inclusive participation in the new economy. OTT Pay Inc. is a proud partner of Toronto Tourism, Tourisme Montréal and Kingston Tourism, helping them to win Chinese tourism and long-term Chinese consumers.
1 Claer Barrett, "Don't get burnt by foreign credit card charges," Financial Times, October 19, 2017.
2 Sienna Kossman,"What is a foreign transaction fee?", CreditCards.com, January 10, 2017.