Insights from the GTACC's Virtual Conference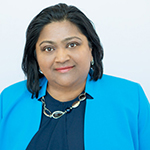 By Sangeeta Bhatnagar
2020 has posed daunting challenges to the contact centre industry stemming from the COVID-19 pandemic, from huge call volumes from worried customers to having agents working from home (WFH) as both customers and agents and their loved ones fear contracting the virus.
The Greater Toronto Area Contact Centre Association (GTACC) decided to tackle these issues, and safely, in our Virtual Conference on November 5, 2020. It was a day filled with leading edge tech providers, heart-centered leaders and inspirational keynotes with valuable nuggets of information to take away. Here are several highlights from a variety of speakers and sponsors.
Employee focus
Although all the speakers were stellar, I was able to capture a few direct quotes from several of them. While top-tiered companies focused on the employee experience (EX) and voice of the employee (VoE), since COVID-19, there has been a greater emphasis on the physical and mental care of employees.
Companies understand that their employees have more responsibilities on them with many WFH and helping their children who are schooling from home, along with many changes to their daily routines.
One highly respected heart-centered leader is Heather Arthur, vice president, customer care, Rogers. She stated "through all of this, I think our success pattern was building the trust through consistent communication, we were honest [and] we were open. Our whole company was focused on taking action with two purposes in mind: keep employees safe and customers connected. Our whole company rallied around that mission."
Sharon Stines, assistant vice president, customer care, AIR MILES, spoke about how, "more so today than ever before, schedule agility is a key requirement in associate [agent] engagement. WFH is the perfect environment for the implementation of microshifts [splitting standard i.e. eight hour shifts into two to three mini-shifts] as commuting is not required. It enables businesses to continue to meet targeted service levels, while creating flexibility and convenience for associates."
Lisa Running, vice president, client services, CI Investments Inc. shared the importance of listening when you don't see the team.
"Listen, learn, build trust one person at a time", said Lisa. And that when leading a team, you must "listen for the words that are not spoken for the well-being and mental health of your team."
Mike Aoki, Reflective Keynotes, is a respected trainer, author and writer in the customer experience/EX space. When speaking about WFH burnout, Mike asked: "Is your team 'working from home' or 'living at work?' Help them set proper boundaries between work and home life, even if both happen in their living rooms. Role model the right behaviours. You cannot tell them to have balance and then send them emails at midnight."
Mike went on to add that when companies do not listen to the VoE, "Your best employees — the ones who care about the company and want to make things better — will quit in frustration. Your worst employees will stay put because they do not care."
Tony Porciello, director, retail operations/consumer care at Spin Master, stated "the strongest creatures in the world are not the most aggressive, the strongest creatures are the ones that can adapt to change because they learn how to survive and how to move on with different scenarios. Adapting to people's lifestyles is key and I think it will be like that for quite a long time moving forward."
Diversity and inclusion
Part of the EX and overall mental health is connected to diversity and inclusion. As this important subject has been brought front and center in the workplace, we heard from highly respected industry leaders about it.
One direct quote I am borrowing is from David Bradshaw, vice president, client care, ATB Financial who stated that "Diversity is so important because of the richness of thought, richness in problem solving, so people think and look at the things through a different lens. Diversity adds richness to the workplace. The real work is actually listening, understanding people's experiences from both sides." Bradshaw went on to say that "we are doing lots of listening."
Harriet Thornhill, vice president, RBC Contact Centre added that "diversity is a fact. We are all different, and that is a fact. The choice is inclusion. Everybody wants to feel included. Actions and behaviours of inclusivity are so important, giving individuals the opportunity to bring their full selves to whatever environment they are in."
The common theme with these highly respected operations leaders is to really LISTEN to your people.
Contact centres and the future
As we look at the role of contact centres and the future, Umesh Sachdev, co-founder and CEO, Uniphore stated "The success of contact centres in the future hinges on their ability to engage customers and quickly address their reasons for reaching out.
"To do this, organizations will need to couple the latest AI [artificial intelligence], automation, natural language capabilities and machine learning technologies with well-trained and empathetic live agents to deliver transformational customer experiences. When you combine the best conversational technology with the best service from people and automate it, great things happen. The year 2021 will be the year of conversational service automation."
Robin Malhotra, director, Servion, shared that "[The] customer experience is now the most essential differentiator in any business. It's far more valuable than the quality of your product or service. Today consumers expectations are increasing drastically. Consumers don't just want an excellent experience when they connect with the business over a call.
"However, consumers need a consistent experience across all channels and platforms, from video to social media. It is imperative for organizations of all sizes to adapt and transform and explore new ways of engaging with consumers and provide [a] consistent customer experience across all channels of communications. This means businesses need to adopt new channels of communications, new technologies (e.g. omnichannel solutions, AI, bots, analytics) and transform business processes."
Technology is critical as we can use technology to create better employee and customer experiences. But in the end, it is the people that matter!
Sangeeta Bhatnagar is founder of the boutique human capital firm SB Global, which focuses on talent acquisition for top-tiered contact centre and CX professionals. With an emphasis on human behaviour, Sangeeta helps companies to attract, retain and develop top talent using behaviour models, strategies and emotional intelligence principles. Sangeeta is a best-selling author of the anthology Called to Action, as well as the chair of the Greater Toronto Area Contact Centre Association (GTACC).