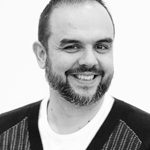 By Adriano Almeida
Think about the last time you attended a trade show. You probably registered online and then travelled to some conference centre or hotel for the promise of receiving education, insight and experiences that were tailored to your particular field of interest.
Whether for business or pleasure, these frenetic gatherings of like-minded individuals have been a mainstay of the marketing world since the dawn of the Industrial Revolution, covering a dizzying array of interests and fields. There is a trade show for everything!
However, attendees are not the only ones who benefit. Brands of all shapes and sizes eagerly jockey for floor space and position in an effort to directly market to a dense and targeted collective of their desired demographics: and they pay dearly for the privilege.
For those of us who have worked behind the scenes in the world of experiential event marketing, the Herculean effort required to design, develop and execute a successful exhibit or event marketing programme can be daunting. And they can take on the cost and complexity of a major Broadway production. It is no wonder that, as marketing budgets and return on investment (ROI) continue to fall under greater scrutiny, marketers are being pushed to find new ways, and new places, in which to activate experiences to reach their audiences.
This is nothing new. Many brands employ a variety of methods to break from the visual noise and competition of the trade show hall in the hopes of standing apart. It can be a difficult decision to pull away from an established event, with its dense and targeted audience, and strike out on your own.
Even so, we have seen this strategy successfully executed in varying degrees and forms: everything from sponsorship activations at festivals and sporting events, to mobile cross-country tours and to private customer events just off-site from established trade shows. However, one of the more unique paradigm shifts that we are seeing today comes from the world of retail.
Retail developments: are they enough?
Most of us have seen a pop-up store in our local mall or in public spaces. These can be either purely seasonal or they might move from market to market, chasing consumer shopping patterns like a mariner following ocean currents. For example, Montreal, Quebec-based landlord Ivanhoe Cambridge recently announced that it would be launching a pop-up initiative, marketing specific retail space in ten of its properties for the exclusive use of short-term pop-up retail clients.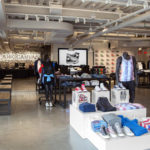 We have also seen a huge increase in the use of interactive and experiential activation at retail. Brands understand that great experiences lead to brand affinity, loyalty and increased sales. You can walk into a Converse flagship store and watch custom laces being woven while you select from bolts of fabric to create your own one-of-a-kind Chuck Taylors. Meanwhile New Balance installed their 3D scanning experience, NB Stride ID, into partner SportChek locations to help pair runners with their perfect shoe.
While both of these retail trends are noteworthy in their own right, pop-up and experiential store activations are both still very much tied to traditional retail practices. Meaning that they are both intended to facilitate on-site sales. But as the e-commerce juggernaut continues to push more and more transactions online, the practicality of a bricks-and-mortar storefront keeps coming into question for many retailers.
Applying show experiences to retail
But…what if the primary function of these retail spaces were to change? What if, rather than driving pure sales on-site, these floors were instead used to generate positive brand experiences, to open dialogues with new customers or even to simply help facilitate future online purchases and interactions?
These are goals that we would expect to find in a trade show hall, not our local shopping mall. While e-commerce may be having a detrimental effect on physical storefronts, these spaces may very well be providing new opportunities for brands that want to activate in less competitive environs while reaching audiences in new and creative ways.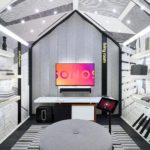 Enter the enterprising experiential marketer! They have been creating experience stores that focus on providing show-like experiences. These stores then shift most if not all transactions online, where they can be conducted more efficiently and take up much less footprint than in-store, while enabling them to focus staff on assisting customers.
A recent visit to New York City offered unique and exciting glimpses into some unique and creative experience stores. At Samsung 837 (837 Washington St.) you can walk on the moon, draw a caricature, ride a surfboard or learn how to automate your home with your phone. You can even bring in your device for tech assistance. While you can still buy the latest Galaxy device at 837, you won't find shelves and displays full of Samsung product. The whole "store" is meant to be a physical personification of the brand and its possibilities.
A similar approach was taken by Sonos for its New York City flagship location (101 Greene St.). The environment features beautiful sound-themed art and furnishings while the experience centers on a series of soundproofed rooms. Each room resembles a miniature clubhouse and is themed after different areas of the home. You simply step inside, sit down and the room prompts you to play your favourite tune or help explore new artists. The immersive experience is powerful and highly individualized to each visitor. Each room is outfitted with an array of Sonos products, but the only wall of speakers here was a two-storey sculpture along the rear of the store. Again, no obvious sign of a sales counter and the staff are more musical curators than sales agents.
One more noteworthy space we visited was the STORY Store at 144 10th Ave. This entirely unique concept is the brainchild of Rachel Shechtman. The creative team at STORY provide a transient magazine-themed retail experience that tells the story of just about anything. Past themes have included Color, Making Things, Love and Made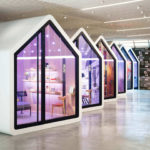 in America. STORY has also partnered with brands to create bespoke experiences and spaces that you would never expect. These experiences last just four to eight weeks and then the store shuts down for three to four more weeks to re-imagine itself with an entirely new theme. There are usually items for sale, but the real buzz is caused by the team's creativity and collaborative approach at bringing ideas and brands to life in a physical gallery environment. Some may consider it a pop-up, but it feels more like art installation.
Working with clients on trade shows, museums, retail and event programmes has exposed our teams to a variety of trends over the years, but this is one of the few times where two of these areas have begun to cross over into each other. I look forward to watching and helping this trend evolve and seeing how it might further disrupt the worlds of event marketing and retail alike.
So, the next time you're out shopping, keep your eyes open. You may be in for an unexpected experience.
Adriano Almeida is head of creative services and strategy at Kubik Inc. (https://thinkubik.com). Blending his background in architecture and fine arts with a degree in industrial design, Adriano focuses his talents on creating unique environments and events for the world's top brands. He has spent the last 18 years developing experiential programs and face-to-face marketing initiatives for a global list of clients.