How Best to Reach Gen X,Y and Z
By Jessica Bevilacqua (left) and Elizabeth Del Giudice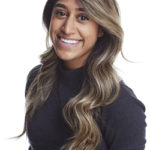 Millennials, i.e. Generation Y have been the hot button for marketers. It's a logical strategy as they make up the largest population—80 million strong in the U.S. alone—with a disposable income set to reach $1.4 trillion by 20201.
But we discovered that marketers are ignoring other generations at their own peril, leaving money on the table, and worse, alienating valuable consumers in the process.
While there are always exceptions, it's only natural that those brought up under the same social, economic and technological conditions will exhibit similar consumer behaviours. With this in mind, we conducted a deep dive into each generation's unique attributes, how they developed them and how this translates into behaviour: resulting in a wealth of consumer knowledge. You can view our findings and identify the most effective ways to market to each generation with our report, Marketing Across Gen X, Y & Z.
Each generation wields significant power in the marketplace: factors worth considering before deciding on the ideal target consumer.
Our aim is to better educate brands on the importance of marketing across generations and provide actionable advice on how to do it. Our report compiles data illustrating why each generation is valuable and provides specific recommendations on how and where to target them.
Here are several highlights from our report.
Generation X
Born between the mid '60s and the late '70s, Generation X (Gen X) grew up with less adult supervision and very high divorce rates, creating a generation of self-sufficient and savvy individuals. They came of age during a technological revolution, making it necessary for them to adapt to a constantly changing environment.
Now middle-aged, individuals in this generation are at the peak of their careers, in their prime earning years and have the highest household income out of any generation2. Although they make up only a quarter of the population, their spending power is disproportionately higher, making up 31% of total consumer spending3. Many Generation Xers are also raising children or looking after aging parents, effectively becoming the major decisionmakers for multiple generations.
YouTube is the perfect platform to reach this market, with three quarters of Gen Xers watching it at least once a month, resulting in 1.5 billion views every day4. Gen Xers search YouTube for trends, news and tutorials, a behaviour borne out of the independence and responsibility they developed in childhood. Brands can capitalize on GenX's appetite for information by delivering product and pricing related messaging and DIY (do it yourself) videos related to home improvement, cooking, tech, crafts and beauty.
At the same time, growing up before the dawn of social media means that Generation X still enjoys traditional media: 48% listen to the radio, 62% still read newspapers and 85% who go on the Web prefer to watch their favourite shows on TV5. While some brands might shy away from a potentially fragmented media strategy, there's also an opportunity to reach this generation across a myriad of different platforms.
Generation Y/Millennials
Generation Y (or Gen Y)/Millennials, who are those born between the late '70s and late '90s, are expected to shortly overtake the Baby Boomers in population size6. Brands that earn the loyalty of this generation are setting themselves up future success with predictions that 75% of the world's workforce will be made up of Gen Y/Millennials by 20257.
Raised by "helicopter parents" Generation Y was typically shielded from most of life's hardships. This fuels the perception that they are pampered and entitled. But their sheltered upbringing makes them incredibly optimistic, preferring brands that stand for something and that try to change the world for the better. It's why cause marketing can be especially effective in connecting with Gen Y/Millennials and their idealistic mindset.
Generation Y has had access to computers from the time they were born, making them highly dependent on technology with an expectation for immediate gratification. Importantly, seven out of eight Gen Yers/Millennials own smartphones and use them as their preferred devices for web surfing and online shopping8. Brands can reach them through employing a strong digital and mobile strategy and by putting convenience as a top priority.
Peers are hugely influential with this generation. This factor coupled with the popularity of social media sites like Instagram and Snapchat make micro-influencer campaigns especially effective.
Generation Z
Born between the mid 1990s and mid-2000s, these teens hold massive sway over household spending. 93% of parents stated that their Generation Z (or Gen Z) kids influence family spending decisions at home9, while two-thirds of teens are shopping online10.
This generation was born into speedy Internet access and high-tech mobile technology, growing up with a wealth of information at their fingertips. Unlike their Gen Y/Millennial counterparts, Generation Z was raised to confront the realities of everyday life. It's made them informed, empathetic and eager to accelerate the social change they've grown up around. They are drawn to businesses with strong inspirational messages, good business ethics and strategies that affect social or economic change.
With their early exposure to sophisticated tech, Gen Z has a low tolerance for poor online experiences, with more than 60% refusing to use difficult to navigate apps or web sites11. Brands hoping to reach Gen Z need to ensure their web sites and apps are simple and offer convenience. Better still, incorporate cutting edge technology like augmented and virtual reality, considered one of the "coolest" things in tech by this generation12.
Finally, each generation functions and thinks a certain way. Taking note of these trends and unlocking their habits allows brands to better understand how to market to each specific group. Through incorporating each generation's specific consumer behaviours, media consumption and business expectations into marketing plans, brands will be in a better position to make meaningful connections across generational lines.
Jessica Bevilacqua is sales and marketing coordinator at St. Joseph Communications (SJC) (www.stjoseph.com). Jessica supports the company's sales team and assists with digital marketing campaigns for external clients. Jessica's expertise includes content creation, digital strategy, CRM database management and ad buying on all platforms.
Elizabeth Del Giudice is a digital marketing professional, ranging from public relations to social media. She has worked with various brands to develop strategic approaches to support digital initiatives and connect with customers. She also focuses on the creation of SJC content.
1 Kim Speier, "Why Are Marketers So Obsessed With Millennials?", Social Media Today, June 10, 2016.
2 Rebecca Harris, "Insights into the 'forgotten' Gen X customer", Marketing, June 14, 2016.
3 Robert Klara, "5 Reasons Marketers Have Largely Overlooked Generation X", Adweek, April 4, 2016.
4 Netta Gross, Brianne Janacek Reeber, "Marketing to Gen Xers? Here's what they're watching on YouTube", Think with Google, January 2017.
5 Dan Schawbel, "44 of the Most Interesting Facts About Generation X", DanSchawbel, July 26, 2015.
6 Richard Fry, "Millennials Projected to Overtake Baby Boomers as America's Largest Generation", Pew Research, March 1, 2018.
7 Harris Poll, "Global Generations", EY, 2015.
8 Fluent, "Marketing to Millennials," June 4, 2018.
9 Tessa Wegert, "5 Things Marketers Need to Know About Gen Z", Contently, June 30, 2016.
10 "Generation Z, New insights into the mobile-first mindset of teens", Think with Google, March 2017.
11 IBM, "Move Over Millennials: Generation Z Is The Retail Industry's Next Big Buying Group", Forbes, January 12, 2017.
12 Google, "It's Lit, a Guide to What Teens Think is Cool".