New members of Board of Directors announced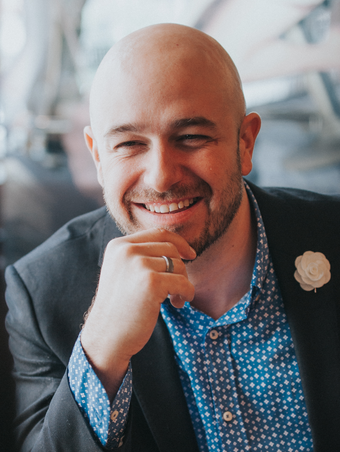 TORONTO — The American Marketing Association's Toronto chapter (AMA Toronto), a not-for-profit community of volunteer marketers, today announced the full line-up of its 2017/18 Board of Directors (BOD).
Mark Vecchiarelli, a creative entrepreneur and business owner with more than 15 years of progressive marketing experience, has been named President. Vecchiarelli is a previous AMA Toronto BOD member and a proud alumnus of the AMA Mentor Exchange.
"For over 60 years, AMA Toronto has delivered memorable events and successful career opportunities," says Vecchiarelli. "The goal this year is to build on these achievements to further enhance the value and benefits of AMA membership.  A key part of the agenda will be developing purposeful programming, offering learning and thought-leadership opportunities, as well as providing access to our large international network of marketing experts – something that sets us apart.  We will also be establishing new partnerships and strengthening our chapter's signature programs — the AMA Mentor Exchange and The Marketing Hall of Legends."
Vecchiarelli is founder of Vekya Inc., a boutique agency that delivers marketing, communications, and business development to mid-size companies. He is also the founder and chief marketing officer of Kruve Inc., an innovative product design company in the specialty coffee industry.
New members of the AMA Toronto Board of Directors include:
| | | |
| --- | --- | --- |
| Role | Name | Title & Organization |
| President Elect | Matt Chong | Manager, Strategy & Development, Maru/Matchbox |
| Past President | Tania Stadnik | Principal, Hop Skip Marketing |
| Secretary & VP, Mentor Exchange | Craig Lund | President, Marketing Talent Inc. |
| VP, Finance | Christine Andrew | Marketing & Account Development Director, KPMG Canada |
| VP, Events | Aileen Virola | Managing Director, GMR Marketing Canada |
| VP, Business Development | Nancy Sahota | Co-Founder, The Peacock Parade Inc. |
| VP, Partnership | Michael Weisdorf | Managing Director, Meric Sponsorship Consulting Inc. |
| VP, Communications | Michael Seaton | Principal, Level C Digital |
| VP, PR | Robert MacLean | Principal, MacLean PR & Communications |
| VP, Marketing Hall of Legends | Sharyn Ableson | President, Jump! Creative Inc. |
| Past President, VP, Volunteers | Debbie Bolton | AMA Toronto |
| VP, Membership | Michelle Flynn | Producer, Vyoo Brand + Content |
| VP, Strategy & Insights | Christopher Stathousis | Sr. Planner, Customer Insights and CRM, LCBO |
"The new members of the Board of Directors are distinguished marketing communications professionals that are charged with advancing the mission, vision and strategic objectives of AMA Toronto," says Vecchiarelli.
"The dedication and commitment of these volunteers allows the AMA to strongly serve its Toronto membership and the local marketing community. Their hard work and time are greatly appreciated and valued by the AMA."
Biographies of the individuals serving on the BOD and a complete list of their roles can be viewed at: AMA Toronto Board.