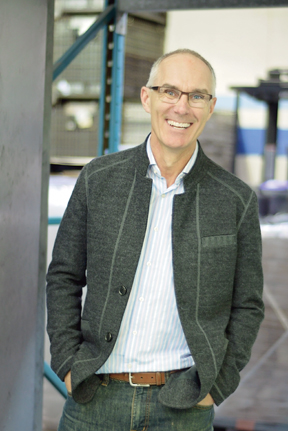 BY STEVE FALK
Here are some industry slogans you won't likely see promoted:
Drink less wine

— a message from local vintners.

Keep your old car longer

— brought to you by your local car dealers.

Use less mobile data as it can wait until you're home — t

he cell phone industry association.
As an owner of a company that depends upon the production of fundraising direct mail, I'm going to suggest, probably contrary to your expectations, that you send less mail.  
Send less mail: you'll spend less to raise a dollar
Here's the simplified scenario. I carefully pick one donor and hand-write them a letter. It mentions the personal attachment I know they have to the charity, and suggests a gift that is appropriate to their past habits. Eureka! It's highly likely that I'll get a 100% response rate and a very low cost to raise a dollar.
As I expand this to include 2, 3, 50 and 1,000 donors, we all know that my success will lower. With each step up I'll increase the cost to raise a dollar.
Don't we all wish we could be as successful as that one-on-one letter?

The trick is to find the tipping points in results versus efforts, and to not miss opportunities to identify, as accurately as possible given the size of the donor universe, who is most likely to give, how often and how much. You'd like to send fewer pieces of mail with a success rate closer to my one-piece campaign, wouldn't you?
There are two strategies that are trending these days
Building and using more detailed donor identities is one of them. The Agitator (a free daily blog about fundraising and associated discussions that I highly recommend), recently approached this from a number of angles. The gist of it is, if you know a bit more about your donor identity, and then personalize your message, you'll get improved engagement and outcomes. The second strategy is combining this with some analytical tricks to mail the engaged donor less frequently. It ends up costing you less without compromising the gross level of giving. More on that below.
Why mail a picture of cat to a horse-lover?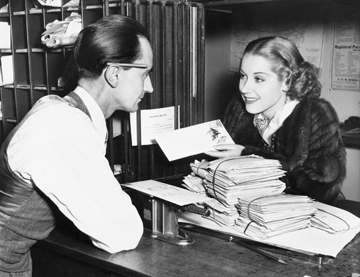 Identities can range widely depending upon your organization. Some identities you may already know. Others you may have to collect with surveys and other tools. We've been using identity modelling to build gift grids that best speak to a donor's habits (RFM, Recency, Frequency, Monetary) and likely appetite for giving. Now it's time to broaden the identity to include other attributes. For instance:
Does a donor identify with the hospital's cancer care, or with the dialysis program?

Is their relationship based on being a patient, or a relative of a patient?

Are they a hiker or bird watcher?

From Ontario or Quebec?  

Vision impaired and requiring accommodation for that?
You can probably imagine some that fit a group of your donors.
Once you think you have some meaningful identities, test them
Does it improve response if you use large print, place a photo of birds versus hiking trails, or zero in on a photo and caption about kidney dialysis versus cancer care?
A/B testing has never been easier thanks to low cost full colour variable printing
You don't need to pre-print different shells but can let the data drive the dynamic imaging on the letters as they print, then test your theories. If an identity proves to be productive, then focus more attention on that group, find more like them or ask your other donors if they have similar tastes. Since they are highly engaged, you can probably start mailing them less frequently with the same outcomes. Let's get to that now.
Ideally you want to mail fewer pieces and mail smarter — and that's easier said than done
Our instincts on how often and whom we should ask for a gift are just that — instincts — and they can lead us to incorrect conclusions. Do you really know when mailing too often actually degrades your efforts? Can you tell which donors would be fine only receiving one piece of mail per year or whether they could miss a couple mailings?  Without a good sense of this information, most organizations will default to mail lots and mail often and hope that will give the best results.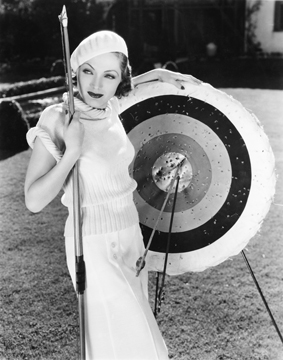 Your donors are speaking to you through the data
Listening to what they are saying often takes some careful analysis, but it's now available and easier than ever to run on your file. Caity Carver of Donor Trends puts it this way: "The power to predict your donors' behavior is in your hands. With technology, machines are doing all of the heavy lifting, isolating the donors you should focus on now, and those that you should not. This leads to increases in net revenue, retention, and overall efficiency."
The goal is to identify donors who will need the most engagement
That group will get your most powerful package and more often. Secondly, you'll identify the segment that is highly engaged and will suffer from too much mail; they won't need as many mail pieces to generate the same revenue. This group is tested with less mail. They might miss a couple of packages per year. You'll be mailing fewer pieces and being smarter about it and achieving the balancing act of not losing your net revenue because costs will also come down.
How much is too much?
There are similar discussions about the value of limiting your email use, as too much can be damaging your outcomes. There is even a calculation that estimates the damage per thousand emails that go to spam: $1,309 (see The Agitator – Volume has been tested. The results are in). That's a conversation for another day.
Whatever the channel, paper or digital, you can mail less and raise more by listening to your donor data.
Steve Falk is President, Prime Data. Always testing, re-testing and learning to effectively use emerging technology to realize the most effective results for our fundraising clients.