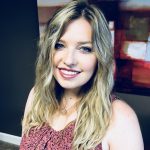 By Shelbi Grove
Trends come and go, like vine videos and bell bottom jeans. But some trends hold strong; a prime example of this is direct mail marketing, now known as Smartmail Marketing from Canada Post.
In fact, according to recent studies, direct mail could be considered a superior form of advertising in comparison with other marketing channels. For example, in the U.S. the Data and Marketing Association's 2017 DMA Response Rate Report found that direct mail (including catalogues) drove in excess of 5% response as compared with less than 1% from all digital methods1.
This is due in part to digital marketing campaigns having become flooded with noise and media, taking away from consumers' abilities to engage with the messages. Meanwhile, direct mail has a much stronger perceived value. Consumers touch and feel a tangible and often personalized piece delivered straight to them and for them.
The physicality of direct mail is something digital media channels simply cannot compete with. Teamed with the connectivity and data capabilities of direct mail it allows an experience that is far more effective at triggering emotions and action, resulting in 79% of consumers acting on direct mail immediately compared to 45% who claim they deal with email right away according to Canada Post. (2)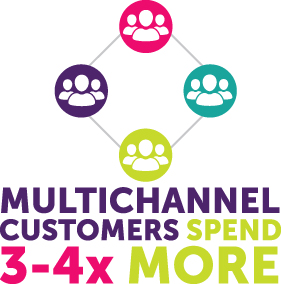 Targeting customers
We all know that earning and maintaining our customer data base is an integral part to successful campaigns. But where do you start if you don't have that data? How do you grow and attain new prospects?
Direct mail has the answer: target marketing and demographic profiling. A Smartmail Marketing Expert partner, such as Burke Group, can work with you to develop a demographic profile to give you a 360-degree view of your current customers' lifestyles, geographic locations, hobbies and preferred medias. This will ensure that your marketing materials not only reflect your audience's interests but will give you valuable insight into your target market and what sort of prospective customers you should be targeting when purchasing new data/mailing lists.
Direct mail can no longer rely on the "spray and pray" mentality. By targeting your mail, you will send out fewer pieces to the right customers.
Once you have this information, here are four tips that your team and your Smartmail Expert Partner can use to help build a targeted campaign that delivers results:
Identify important customer group.

What characteristics differentiate your customers from non-customers (marital status, lifestyle, age)?

Create target groups of similar segments:

demographic, behavioural and geographic.

Search for prospective customers in your own customer database.

Analyze your database and find geographic clusters of top customers: those neighbourhoods may hold valuable new customers.

Create segmented lists

based on customer lifestyle groups and develop different messages to appeal to your top customer groups.
Cross-media marketing: balancing direct mail and digital
In saying this, we cannot solely depend on direct mail. An entirely analogue existence is unattainable and unattractive. But so is an exclusively digital one. What is ideal is striking a balance between the two, i.e. cross-media marketing, and partnering with a vendor that can provide you with both media formats.
Cross-media marketing is exactly what it sounds like: taking your marketing message and implementing it in a variety of mediums. After all, the more places that people see your message, the more it will stick with them and increase the likelihood they will engage with your brand.
This "combination effect" means that integrated campaigns that include direct mail elicit greater consumer attention according to Canada Post's neuroscience study. When you integrate direct mail with digital, the mix will drive more action. When combined, campaigns receive 57% more attention, 46% higher brand recall and 8% more arousal. Overall, integrated campaigns drive 39% more attention and multichannel customers spend three to four times more than single-channel customers do3.
In order to take full advantage of cross-media marketing, the sequencing of media matters. For example, utilizing an email deployment service, prior to outputting a direct mail campaign, will result in maximized brand recall. Always remember, direct mail makes the most impact when it follows a digital message.
Here are a couple of global real-world scenarios, courtesy of Canada Post's INCITE magazine, Volume 7:
Kao Australia: wanted to engage hair stylists, as well as the end users of their products. They mailed key influencers a shaggy-haired doll, encouraging receivers to restyle the doll's hair with Kao Australia products and share the results on Instagram. Result: 60% response rate; and

Swedish Armed Forces: wanted to focus on the abilities of potential recruits to be both mentally agile and physically coordinated. Direct mail was central to the execution in driving traffic to the website, where visitors could try a series of tests designed to challenge them. Result: 5,600 applicants. The goal was 3,600.
Give direct mail a shot and work with one of Canada Post's Smartmail Marketing Expert Partners to develop a campaign that will truly drive success.
Shelbi Grove is marketing manager, Burke Group www. Burkegroup.ca
1 Data and Marketing Association, "2017 Response Rate Report", report, June 20, 2017.
2 Canada Post Corporation, "A Bias for Action", report, July 31, 2015.
3 "A Bias for Action", ibid.