Customer segmentation and market sector mapping are key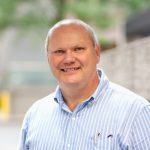 By Jim Green
No matter how safe your community is families are always willing to do a little more to get some extra peace of mind. That's why so many families install alarm systems in their homes, but while they want to feel safe, they don't all feel they need—or want—to live in a fortress.
For providers of such systems looking to capture their share of this growing $4 billion market, getting the right message to the right prospects is imperative. Suppliers want a clear understanding of their prospective markets, answering questions like who needs the basics, who wants full automation and what is the market for personal emergency devices.
Accessing objective, quantitative information can not only help companies size up the market and match the right offers to prospects, it can help determine the best channels to reach them.
Understanding the customers
To help one security company connect with its prospects, Environics Analytics started by helping it understand its core consumers. By using a combination of the company's own historical information and combining it with rich third-party data, the company was able to identify, define and target its best customers and use that as a template to find more customers like them.
By linking a variety of data sets to six-digit consumer postal codes (a total of 750,000 in Canada), all of the market sectors could be mapped, which enabled the company to see where they had high market penetration and where they might be able to grow their market share. This initial work broke down the company's current customers into seven segments, capturing 90% of their customer base. Each segment represented a different sales opportunity in terms of what services they might need.
There were segments like:
Upmarket Families, defined as wealthy middle-aged families living in urban and exurban communities that were open to all of the company's services;

Watchful Households, which were typically blue-collar families, who were content with more basic security systems;

Compassionate Kin were more interested in getting personal alert devices in the hands of their aging parents in the event of a bad fall; and

Security Seekers, which captured upscale families living in the suburbs who have kids and likely own a vacation home, who saw the value of getting some added assurance that their properties were secure while they were off at work during the week and away on weekends.
Of these segments, Security Seekers presented the best growth potential. Armed with these data the company began to understand who their core consumers were. It also revealed what several other segments might want, while informing the company what their market penetration was for each segment.
Through this work they also gained additional insights that they wouldn't have known otherwise. Not only did the segmentation analysis tell the company where its customers and prospects lived, it revealed what media they consumed and whether they would respond positively to in-person sales pitches or if direct mail offers were more efficient.
When the profile came back for their best prospects, the optimal communications strategy became obvious: "Members of this group are favourable to certain types of direct mail. They frequently use flyers inserted in the community and daily newspaper and ones delivered to the door or by mail." Several of the other key segments were highly receptive to direct mail as well.
Targeting mailing
Typically a company wanting to launch a national direct mail campaign would have to blanket much of the country with a few hundred thousands of pieces of mail and hope for the best. It's a costly exercise that may not yield the results they want.
But by having a clearer idea of what services customers wanted, how they preferred to be contacted, as well as where they live, this company was able to dramatically narrow down the universe of people to contact. While a company might still mail out the same volume of messages it could be confident that those pieces were going to consumers who were mostly likely to be interested in their service, boosting their response rates.
But that wasn't all. By narrowing down the target market to smaller areas they were able to direct a sales team to follow up on the mailing either in-person and by phone. They also had the insights to help them adjust their sales approach to suit the values and needs of each segment.
For instance, when they reached out to someone with a high concentration of Compassionate Kin they would know that while they wouldn't be much interest in an alarm system, they might want a personal emergency pendant for their parents. Whereas when they visited a Security Seekers neighbourhood they would know this segment were more concerned about violence and would feel more secure with a brand name security system installed in their home.
Households get a lot of flyers. But without proper targeting many of those messages fail to get much more than a passing glance. By segmenting and understanding their customers this security company got results they were looking for—and in the direct mailing business, that's peace of mind.
Jim Green is a vice president at Environics Analytics working with telecommunication companies, agencies and media.