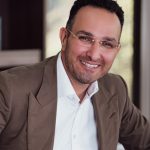 By Hamed Arbabi, CEO, VoPay
When speaking about the future of a cashless society, we have to acknowledge the role the COVID-19 pandemic played as a catalyst for digitization acceleration. All over the world, we have altered the way we work, travel, shop, and how businesses pay for goods and services. In fact, 50 per cent of consumers believe Canadian stores could become completely cashless in the next ten years – not surprising, considering Canadians already use cash 53 per cent less than pre-pandemic.
Digital transformation is expanding globally and Canada is working to meet the expectations and challenges of the future by implementing an Open Banking structure, which – if adopted properly – will increase financial inclusion, help small to medium-sized businesses operate more efficiently, and enhance the overall financial landscape as we know it.
Chatter around this cashless society can cause anxiety for some people – envisioning what it could look like and wondering "what will it mean for me"? This breakdown should help bridge the gap for clients and peers unsure of how to embrace digitization.
How will a cashless society make payments more accessible?
I am passionate about financial inclusion, and Open Banking is just one of the several initiatives that support financial inclusion and innovation – which should be at the forefront of all conversations around payments modernization.
How will Open Banking make payments more accessible to Canadians? Open Banking has the opportunity to help drive new services and improve the quality of existing services for underbanked populations not accessing the banking resources available to them. These underbanked Canadians make up 10 to 20 per cent of the population and are often from low-income households, specifically those living in remote communities, people with disabilities and newcomers to Canada. By expediting payments for these groups, we will help bridge the gap between pay periods and support their overall financial management.
With that, we need to acknowledge that changes to an old system and even the word "digitization" can be scary for some people. As leaders in business and finance, we must educate Canadians on how these services are intended to add value and be customized for the unique needs of older generations or those with disabilities. This will be a slow introduction focused on catering the cashless society with usability features such as text size, screen readers video subtitles and more
Shifting business operations for the better
Since the onset of the COVID-19 pandemic, businesses have adopted digital experiences to meet the needs of customers and accommodate new habits. These rapid changes have contributed to many businesses increasingly replacing cash and cheques with faster and safer digital payment options.
The introduction of the concept of Open Banking and the first taste of a cashless society has demonstrated to Canadian businesses the ability to leverage a broader range of services focused on their particular needs such as cash flow management, financial forecasting and access to more liquidity.
Today, businesses are already taking advantage of these capabilities through remote payments and Electronic Funds Transfers (EFTs). Looking to the future, moving toward a cashless society will further streamline operations and make payments more secure for businesses.
Improving the lives of Canadians with convenience
It is an exciting time to be a Canadian consumer as we are just at the cusp of what our future of a cashless society could be. This means faster, data-rich payments and more secure transactions that can mitigate fraudulent activity. When you think about how this can impact the average Canadian in their day-to-day, think about renters paying rent without delay to their landlord, gig workers receiving payment instantly and insurance claims being processed with shorter lead times.
These improvements to Canadians' way of life are not just a want but a need. These will drastically improve the quality of life of Canadians by ensuring wages are paid promptly so associated bills can be paid on time without late fees.
The future of a cashless society
While Canadian businesses are not letting go of paper cheques and cash as quickly as consumers are, they are increasingly adopting electronic payments to accommodate more convenient and secure bill payments, direct deposits, pre-authorized payments, and P2P and B2B transactions. These streamlined business operations will trickle down to Canadians and create more financial inclusion, convenience and security for customers across the country.
VoPay offers industry-leading financial technology to Canadian enterprises. VoPay's Fintech-as-a-Service platform embeds financial services and real-time payment capabilities into existing applications, products or services through a single and scalable API. VoPay's unified technology stack eliminates the need to build the infrastructure and integrate multiple disparate financial systems. Businesses can go to market faster and offer innovative financial solutions to their customers.