How hybrid multicloud, AI/ML, security, sustainability will impact the digital landscape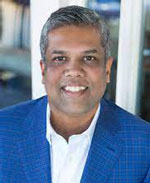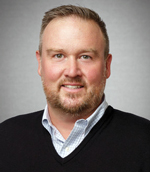 By Milind Wagle and Andrew Eppich
Today's CIOs—from all types of companies—are on an accelerated digital transformation journey. They realize their ability to dynamically deploy and consume the right digital infrastructure, securely and sustainably, will be the primary basis of competitive advantage in the future. According to IDC, by 2023, digital infrastructure will be the underlying platform for all IT and business automation initiatives anywhere and everywhere. Such a platform needs to enable the frictionless exchange of data and operations across ecosystems from edge to core.
As we collaborate with our more than 10,000 enterprise customers and partners around the globe to drive their digital infrastructure strategies, we see trends unfolding that will render the bespoke nature of deploying and consuming IT extinct within just a few years. Driven by the requirement for agile, automated, as a Service digital infrastructure that's software-defined and self-operating, DevOps engineers will be taking the lead in delivering new on-demand IT services and applications.
Hybrid multicloud will become the predominant architecture in application modernization and infrastructure service delivery, giving rise to new complexity challenges that require more programmable infrastructure, transparent asset management and cost predictability. In the next five years, artificial intelligence and machine learning (AI/ML) will increase in sophistication as enterprises demand infrastructure and applications that are operationally self-resilient. This shift will reduce the reliance on human involvement and leverage greater machine processing power that enables environments to autonomously anticipate and dynamically adapt to changing resource demands.
In this new world, security will no longer be an afterthought, as enterprises will assume that digital infrastructure services are secure by design and configurable through software. Sustainability is now an expectation for every business. It will be a core, non-negotiable measure of business success as companies and their supply chain partners universally commit to a net-zero carbon footprint for every facility, product and service development.
Given this dynamic digital transformation landscape, our 2022 predictions dig deeper into the prevailing drivers that will accelerate and power digital infrastructure deployment and consumption over the next decade. Read on to hear from some of our leaders in regards to what businesses should consider as they set their organizations up to compete in an increasingly digital future.
Prediction #1: Overcoming hybrid multicloud complexity will dictate digital-first success
Leanne Starace, SVP, Global Technical Sales. By 2023, 40 percent of the Forbes Global 2000 will reset their cloud selection processes to focus on business outcomes rather than IT requirements. One of the biggest challenges for IT in this transition will be supporting the organization's business strategy via hybrid multicloud, while managing increased complexity. Over the next decade, hybrid multicloud will play a prominent role in determining how organizations advance their digital-first strategies and consume IT Infrastructure as a Service. Digital leaders who overcome cloud, data and ecosystem complexity through automation, AI/ML, APIs and edge services will gain a significant competitive edge.
Cloud automation will accelerate digital infrastructure consumption
Hybrid multicloud complexity is increasing as the lines blur between private and public cloud and on-premises workloads. Cloud automation that leverages AI/ML-enabled cloud services will significantly reduce the management overhead and costs of public cloud infrastructure and operations. Cloud automation will also improve critical functions such as DevOps for application modernization and security for risk detection across hybrid multicloud architectures—accelerating labor-intensive functions for greater optimization.
Implications: Cloud automation will simplify creating and configuring cloud computing assets and streamline complex billing and ordering systems across multiple cloud platforms. More importantly, reaction-driven automation systems will be able to detect when it's time to allocate and deallocate dynamic resources as demand increases or decreases, eliminating the legacy processes that make this a more complex and time-consuming operation. Ultimately, emerging platforms and tools in cloud automation will significantly advance digital infrastructure development, management, consumption and security, as everything will be software-defined.
Connected cloud ecosystems will ramp up infrastructure agility
Going forward, hybrid multicloud will become a team sport. Working with an interconnected ecosystem of diverse cloud service providers will help unlock advanced use cases and new sources of business value. To keep hybrid multicloud environments functioning as a coherent whole rather than a series of disjointed pieces, enterprises will need to democratize cloud access and leverage AI/ML to move workloads between clouds dynamically. Cloud-native companies will also be switching sides as they come out of the cloud into on-premises infrastructure for greater performance and scalability, giving enterprises more hybrid cloud choice.
Implications: To hit the sweet spot of capitalizing on hybrid multicloud value while mitigating complexity and cost, enterprises will use ecosystem partnerships in new and innovative ways, driving greater cloud repatriation. The need to move workloads out of the cloud to on-premises infrastructure will drive enterprises to leverage Bare Metal as a Service and Edge as a Service offerings in a cloud-adjacent architecture to improve infrastructure agility, reduce data egress costs, and increase data protection and privacy. In a vendor-neutral ecosystem, enterprises can use public clouds as an extension of their private infrastructure and vice versa, creating the infrastructure agility to maximize the value of both. Open source tools such as Kubernetes, containers and microservices will continue to play a critical role in these workload migrations, while APIs will help enterprises templatize and automate the deployment of migration circuits.
What it Means for Canadian Businesses: According to technology solutions provider, reseller and Equinix partner, CDW Canada, 52 percent of Canadian organizations already have or plan to invest in cloud-based infrastructure and applications, and it isn't hard to see why.
Furthermore, Equinix's most recent Global Interconnection Index (GXI Vol. 5) found that the pandemic-driven acceleration of digital transformation is not letting up. Digital leaders – businesses that were already implementing a digital-first strategy – are moving four times faster than pre-pandemic levels. As a result, what might have taken two years is now achievable within 6 months – and that trend is only likely to accelerate from here.
Prediction #2: AI/ML at the edge will power 5G and IoT
Kaladhar Voruganti, Senior Fellow with the Office of the CTO. Data at the edge is exploding as 5G and IoT technologies flourish, driving a global edge computing market that's projected to reach $43.4 billion by 2027. Information from autonomous vehicles, drones, surveillance cameras and medical IoT devices will require real-time AI/ML model inferencing at the edge. Over the next decade, AI/ML will become pervasive in every aspect of human life: AI-powered robots will provide services from growing and transporting food, to delivering groceries, to cooking. Advances will be made in the arena of legal/public policies to better address the ethics of AI/ML with respect to fairness, explainability and privacy protection.
Data control and governance needs will give rise to AI marketplaces
Organizations will increasingly need to leverage external data (i.e., from public clouds, data brokers, IoT devices) to build more accurate AI/ML models. However, data providers have been hesitant to share raw data that might get used for unauthorized purposes by the consumers. Similarly, data consumers are concerned about the lineage of the data and models (in transfer learning scenarios) that they are getting from external sources for security, bias and quality reasons.
Implications: Enterprises will leverage AI marketplaces to trade data and algorithms between multiple parties in a safe and privacy-preserving manner in order to maintain the chain of custody. AI marketplaces will be blockchain-enabled to help consumers keep track of the lineage of data and AI models. They will also provide secure enclaves at neutral locations, where raw data never leaves the enclave, helping providers to keep control over their data.
Federated and wafer-scale AI will enable next-generation AI scalability
As data generated at the edge multiplies, it becomes less cost-effective and performant to move it to a centralized location for processing. It's also critical that data remains within an organization's/country's security perimeter for privacy and compliance. Over the next five years, data gravity, latency and privacy will shift AI architectures from a centralized model to a distributed one, making distributed AI orchestrators and control planes the norm.Increasingly, AI is being used to solve more complex problems that are using datasets that are 1000x larger than those from two years ago and require about 1000x more powerful computing power.
Implications: We are entering the era of federated AI/ML, where model training happens in a decentralized system of distributed computational devices at the edge, with organizations shipping algorithms to the edge instead of sending raw data to a centralized location. Models are trained at the edge and only model weights are then sent to an aggregation location to build a global AI model , thereby reducing cost and latency and preserving data privacy.
Over the next five years, more powerful AI model training hardware solutions will emerge that are much denser—hundreds of thousands of cores on a wafer to handle the training needs of these complex AI problems. This next-generation AI training hardware will consume 40KW+ of power per rack, which will require liquid cooling. Furthermore, problem-specific ASIC/FPGA-based solutions will emerge for AI inferencing that will be more power efficient and provide better AI inference throughput.
What it Means for Canadian Businesses: Canada is a global leader in AI research and development, with the University of Toronto collaborating with some of the largest technology companies globally. The Artificial Intelligence and Machine Learning market will accelerate and continue to fuel Canada's tech sector in 2022.
The 2021 federal budget included a $443.8 million commitment to growing the Canadian Institute for Advanced Research (CIFAR)-led Pan-Canadian Artificial Intelligence Strategy over 10 years while Toronto as the number four market for tech talent globally. These latter two findings are consistent with Equinix research that cited Toronto and Montreal tied for second place (behind Mexico City) among edge metros in North and South America, indicating the rapid exchange of data that powers artificial intelligence is not slowing down anytime soon.
While Canada has lagged behind the US and EMEA in the development of its 5G infrastructure in recent years, Canada's big Telecoms – Bell Canada, Rogers and Telus – will make major strides in 2022 developing their networks. As a result, businesses will begin to embrace industrial IoT like never before.
Prediction #3: New trust models will top the cybersecurity agenda
Michael Montoya, Chief Information Security Officer, Equinix. Cyberattacks are increasing sharply as the global pandemic continues, leading to a predicted cost of more than $6 trillion globally in 2021 and $10.5 trillion annually by 2025. Despite the risks, companies will continue to embrace cloud services and extend traditional network boundaries to employees and partners that are essential to building digital advantage. As companies pursue their digital business models, cybercriminals continue to outpace the industry with their sophisticated attacks. Technology leaders must help their companies navigate today's threats and balance the risks as they anticipate and stay ahead of what's next.
Converged security and zero trust will increase the difficulty and cost to attackers. Many organizations still manage security from within siloed functions and do not share the same principles and architecture necessary to help drive greater visibility and control. Breaking down silos and establishing converged cybersecurity environments will be a top priority for Chief Information Security Officers (CISOs) as organizations extend their digital footprint. With cloud and edge deployments, increased operational technology footprints, as well as a distributed workforce, CISOs will prioritize viewing their business as attackers do, a converged physical and digital threatscape.
Implications: Security will become everyone's job; however, CISOs will lead the charge, deploying zero-trust environments that integrate IT, OT and all digital visibility and control. Expect to see businesses and cloud providers strengthen forces to design shared responsibility frameworks and implement solutions that deliver continuous compliance, trust and transparency. Given that every company is now a software company, applying DevSecOps models and secure software development life cycles (SSDLC) will ensure automated security throughout the development process.
Governments will take a more active role in cyberattack offensive measures
Governments increasingly recognize cyberattacks and ransomware demands as national threats. Given rising attacks on infrastructure and other critical sectors, governments are increasing their involvement to help the industry combat security breaches. While increased government involvement and collaboration with businesses have the potential for good, increased regulation will make it increasingly complex for companies to operate.
Implications: Governments will impose new regulations on companies—including increased disclosure of attacks and notice of breaches—mandating more information sharing and introducing new certification requirements, like the Cybersecurity Maturity Model Certification (CMMC) in the United States. Given the complexities of evolving government regulations and cybersecurity laws, governments will require companies to include greater security expertise on their Board of Directors similar to what they have for finance expertise.
What it Means for Canadian Businesses: Digital transformation and hybrid work weren't the only trends accelerated by the COVID-19 pandemic – cyberattacks were too. According to a survey by Canadian Internet Registration Authority (CIRA) 36 percent of organizations witnessed a rise in the volume of cyber attacks during the pandemic, with 17 percent hit with ransomware. Almost half of Canadian cybersecurity professionals saying they are more worried about their IT security footprint and policies in light of the pandemic than before.
Not surprising, the Canadian findings of Equinix's Global Tech Trends Survey found that IT decision makers biggest priorities going forward for their organization's digital strategy, 77 percent of respondents cited migrating to the cloud was their top priority, followed closely by digitizing their IT infrastructure (75 percent) and improving cybersecurity (75 percent). Of note, while 44 percent of digital leaders are less concerned about security threats within the cloud compared to 62 percent a year ago, almost half (47 percent) cite data leaks and cyber threats as a result of more user distributed devices as a major threat to their organization.
As the volume and brazenness of cyber attacks continues to increase, the federal government and industry leaders will come together to make a concerted effort combat this prevalent threat by examining how to best protect digital infrastructure in critical utilities going forward.
Prediction #4: Businesses worldwide will move to net-zero
David Hall, Fellow Technology and Architecture with the Office of the CTO. Green initiatives are now foundational for success in public and private organizations worldwide. In his 2021 Letter to CEOs, Larry Fink, Chairman and CEO of asset management firm BlackRock, represents investors' commitment to a sustainable future: "The world is moving to net-zero, and BlackRock believes that our clients are best served by being at the forefront of that transition." Sustainability is driving innovation in digital infrastructure that extends from business policies and operations to end-to-end supply chains.
Sustainability and technology innovation will merge.
From sustainability financing to renewable energy innovations, IT organizations worldwide are rethinking their operational policies, innovating their product designs and optimizing their supply chain partnerships with business, technology and strategies that align with the planet's climate goals.
Implications: Industry leaders will be more aggressive about integrating sustainability innovations into data center and digital infrastructure deployments and product/service development and delivery. Companies will prioritize using eco-friendly building and product designs and materials including low-carbon concrete, fossil-free steel, fewer plastics and more recycled content throughout their supply chains. C-level executives will make it a priority to continuously assess the biodiversity implications of business decisions to ensure they are making a positive impact on water conservation and waste reduction.
The industry is committed to net-zero; within the decade, data centers will be powered by 100 percent renewable energy
An IDG survey of 2,000 global IT leaders reported that 90 percent of respondents identified sustainability as a priority and/or a performance metric for their organization. To ramp down the average data center power unit efficiency (PUE) from 1.59 to near 1, businesses are innovating with liquid cooling, modular power bricks, energy efficiency retrofits, and machine learning models that predict power and space usage patterns. Advances in prime clean and renewable energy sources/stores such as fuel cells and green hydrogen are further accelerating the path to grid positivity, as is recycling data center waste heat for heating residential areas.Global market forces are already looking beyond climate neutrality and aiming for true net-zero—no carbon at all—in their operations and across their supply chains. This means, over the next decade, companies, governments and their partners all need to align to achieve science-based targets that will reduce greenhouse gas emissions by approximately 50 percent by 2030.
Implications: To participate in the emerging circular energy economy, businesses must proactively forge municipality/community partnerships with energy/utility leaders and deploy more sustainable business models that leverage cloud and colocation partners. Over the next decade, all data centers will be 100 percent renewable, creating a sea change that gives rise to green supply chains and new economies built around low-carbon materials. To reach net-zero, companies will pursue sustainability-focused operational excellence, innovation and reporting initiatives, which include using green power sources versus buying offsets for renewable energy and returning it to the grid. It also means reorganizing complex supply chains to prioritize vendors, products and services that enable the transition to a low-carbon world.
Creating digital infrastructure that's future-ready
At Equinix, regularly stepping back to consider the shifts that will unfold over digital infrastructure's next decade is critical as we work to stay ahead of what our customers will need next. Digital infrastructure is now a primary driver of competitive advantage, and the stakes to getting it right are only getting higher. In fact, Enterprise and Service Provider benchmark data in the Global Interconnection Index (GXI) Volume 5, a market study recently published by Equinix, shows that businesses with a digital-first strategy are moving 4.5x farther ahead by leveraging interconnection to deploy and consume digital infrastructure.
You can see digital infrastructure's future come into clearer view at Equinix as we:
Create foundational infrastructure to streamline hybrid multicloud deployments, offering a choice of physical and virtual building blocks across network, compute and storage globally.
Deliver our services through software, leveraging digital and programmable interfaces, AI/ML and automation so that digital businesses can securely consume IT infrastructure self-service and on demand with agility and speed.
Power our interconnected ecosystems with a broader range of interconnection options that allow digital leaders to easily discover and transact with customers, suppliers and partners to create and consume new value.
Drive our Future First sustainability strategy, rallying our people and partners to envision a better future and then do what it takes to make it happen.
What it Means for Canadian Businesses: The federal government has committed to advancing sustainable development at home and abroad via its 2020-2023 Departmental Sustainable Development Strategy, based on the United Nations 2030 Agenda for Sustainable Development. With ESG strategies growing in prominence across major industry sectors with growing support at all levels of government, more and more business leaders will be empowered to build out their sustainability efforts in the year ahead.
Milind Wagle is CIO of Equinix and Andrew Eppich is Managing Director, Equinix Canada