Why high value direct mail is like good seafood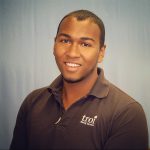 By Seamus Barton
Imagine that you are a fly in a buffet. After weaving through swats from annoyed diners you start to notice patterns as they scoop up whatever piques the appetites. People circle about, holding white plates like gold pans as they sift for something special. From pepperoni pizza to fried rice and raspberry sorbet, the abundance can be overwhelming.
For seafood lovers, choosing what to eat gets much easier if there is lobster. But guests who enjoy it are faced with crucial time sensitivity as each tray quickly dulls down to a few broken shell bits. Since fresh lobster is expensive fare for any restaurant there is often no knowing when it will be refilled once it is finished.
As eyes dart across a spread of options, a tray of lobster is what marketers hope to have. This buttery crustacean has the advantage of getting noticed first and valued highest. Within the mailbox where competitors poke at the same prospects' palates, the question is how do marketers ensure their pieces gets engaged with immediately, like a buffet lobster would?
Making direct mail appetizing
The answer is simple and perhaps more easily backed by a fishing analogy. In order to get the most bites, your mail pieces need to be the most appetizing. When it comes to the visual and tactile competencies of direct mail, dimensional mail is highly tempting. As a Canada Post Special Handling category designed for thicker pieces, dimensional mail stands out first due to its size. Some direct mail marketers refer to certain kinds of dimensional mail as "lumpies", when the pieces contain items that gives them a chunky appearance. The important question is what gets scooped up first, something flat or something lumpy. Since lumpies often contain product samples or small gifts, they elicit a tang of intrigue that transcends the familiarity of traditional mail and its mild dimensions.
The praised lobster-ness of dimensional mail is not meant to suggest that marketers should abandon traditional forms of direct mail. Since dimensional mail is often the most expensive item on the menu, your budget may not allow for frequent dimensional campaigns. Marketers can add dimensional mail to the marketing mix when the opportunity arises. While cooking up a creative or interactive package increases visibility, creating this powerful high value campaign can be challenging before it is rewarding.
South African example
Marketers in other countries have feasted on dimensional mail. A recent campaign by South Africa's popular radio station Cape Talk Radio is a perfect testament to its robust flavours. With an objective to increase the station's reach and relevance, Cape Talk Radio created a children's toy named Princessaurus, Slayer of Prehistoric Stereotypes. Packaged as a princess doll riding on a tyrannosaurus, Princessaurus was mailed to big-name toy retailers and to a family psychologist to initiate a larger discussion on gender representations in children's toys. Cape Talk Radio invited Princessaurus' recipients to its show, hosting a debate that tackled gender stereotypes and encouraged companies and families to rethink how children's toys are branded.
A key success factor of the Princessaurus campaign was its ability to optimize the dimensions of direct mail. Rather than producing stickers or a comic strip, Cape Talk Radio chose to engage the tactile appetite in a way that was thick and memorable with high-value interaction. Princessaurus satisfied a couple major cravings: new toys and food for thought. While challenging its audience's views, the station also challenged itself by connecting top dimensional features with a top of mind conversation.
The Princessaurus example does not mean that only the most expensive campaign will succeed. While Cape Talk Radio served an obvious buffet lobster, the process of manufacturing toys for a single marketing effort is cumbersome for most businesses. Instead Princessaurus demonstrates that direct mail marketing, much like a buffet, opens a trove of possibilities. Some other forms of dimensional mail include hockey pucks, goggles, bars of soap, cosmetic samplers and virtually anything within the dimensional thickness range. There are still new ways to get people talking.
Satisfying consumers' hunger
When people talk about "junk mail", perhaps they are just on a stricter diet. Marketers are expected to break beyond simple snacks and efforts that consumers feel are insignificant to them. As a buffet puts up glass to protect its food from sneezes, people also use guards to shield themselves from sloppy choices and purchases.
We live in a marketing savvy world where most consumers run each offer through magnifiers before sampling. Regardless of whether or not you like lobster, it is important to be a fly on the wall and pay attention to what consumers are hungry for. The next time your creative juices run dry, try throwing some lobster on it. As some undone top buttons and loosened elastic waistbands will confess, there's always room for more.
Seamus Barton is business development manager, Troi Mailing Services Inc., www.troimail.com an accredited Smartmail Marketing Expert Partner with over 25 years of direct mail experience. As the proud recipient of Canada Post Top Performer Awards in Program Participation and New Business Acquisition, Troi cheers on the future of direct marketing with a motto of "We Can Print It, We Can Mail It!"