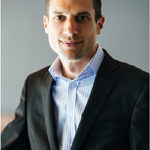 By Rob Daleman
Based on overall revenues and market size, the Canadian domestic contact centre market continues to face headwinds. IBISWorld recently reported that the Canadian telemarketing and contact centre industry shrank by -3.2% from 2014 to 2019 and it predicts additional declines through 20241.
The continued slowdown in domestic contact centres is attributed primarily to two trends in the market: one, the offshoring of contact centre jobs and two, consumers increasingly shifting to emerging digital channels for support.
However, the news is not all bad. By focusing on putting personalized, engaging and compliant customer communications in the hands of their customers and agents, contact centre leaders can have a strong impact on the overall customer experience.
Driving offshoring
Let's look at the first trend of offshoring and the underlying driving factors and outcomes. During my time at one of Canada's leading contact centre vendors, I saw firsthand how many teams were focused on projects that helped them compete by increasing efficiency. These included funneling contact requests from multiple channels into the centres, allowing information collected on one channel to be presented to agents to make phone conversations frictionless, and routing customers to the best agents to fit their needs based on analytics for faster time to resolution.
As these technologies have become more pervasive globally, however, the efficiency advantage has proved to be unsustainable, leading to more offshoring of jobs. The impact has been that those that remain in-country are shifting to more complex, higher-value activities that require more skilled employees.
Unfortunately, the technology focus of many contact centre executives has not directly supported this trend. While traditional projects have aided customers in initiating their points of interaction with the contact centre more efficiently, the projects do very little to support the underlying digital process transformation required to allow the business to work at the speed of the contact centre. It is not a surprise then, that a 2018 market study by Customer Contact Week found that today's top customer complaint of contact centres is unprepared agents2.
Focusing on resolution
Today's contact centre is an extremely important linchpin in business. Agents control exceptionally important customer touchpoints, including loan applications, insurance claims and health insurance benefits inquiries. They are being asked to engage in complicated discussions and draw up complex documents in response to customer inquiries: often doing so interactively in real time with customers.
Customers do not have visibility to the underlying complexities of your business; they are simply looking for first contact resolution, friendly agents and quick resolutions, regardless of the processes required to support the agents in delivering those experiences3.
This is where customer communications management (CCM) technology has a strong part to play in enabling skilled and efficient domestic agents. Modern CCM platforms present complex documents to agents in a streamlined interface, hiding the complexity that exists under the surface. Behind the scenes, CCM solutions are gathering data from core and legacy systems, integrating content updates from subject matter experts (such as legal, compliance and marketing) and even taking data input from the customer gathered across a variety of channels.
As the agents work through customer requests on the phones, they are able to build up complex documents through scripted dialogues that contain the most current offers, products and language from across the business and output them as customized communications for the customers. These systems also provide automated approval processes, allowing agents to create and submit documents in one step and permitting them to quickly move on to the next customer while allowing supervisors to manage document approvals.
Moving to omnichannel
Now let's examine the second trend, or force impacting contact centres today and that is the shift of customers away from voice to emerging digital channels. This trend is clearly seen in the adoption of smartphones by Canadians which, at the tail end of 2018, would likely be approaching 84%4. Meanwhile, fewer than 25% of businesses can handle complex interactions in digital channels today5.
While many companies look to bring on new digital experience technologies to support emerging channels, line-of-business professionals and IT staff alike are faced with a difficult choice. One, embrace a digital-first strategy to get to market on new channels quickly, or two, an omnichannel approach that supports the overall end-to-end customer journey. In both instances the contact centre frequently loses out, as digital projects are not completed with an end-to-end journeys in mind, and more specifically, don't tackle challenging business process improvement challenges. This leaves the customer stuck between a great pre-purchase experience, often powered by exceptional web and mobile technologies and a lacklustre customer experience.
It is important to focus on processes that enable digital experiences that are fully integrated with the documents and content that customers interact with. For example, migrating PDF forms to interactive digital forms to allow customers to initiate complex interactions via self-service is an important step in enabling the customer in the channel of their choice. These solutions must tie back into systems that support agents to manage complex interactions with customers. They also must quickly build and issue contracts, claims and other documents that customers are looking for and output them on any channel whether that be via print, PDF documents via e-mail or posted to interactive web sites.
Again, this is an area where CCM is poised to help companies address complex challenges by leveraging one set of communications templates and all of the core content inside the enterprise and making these available to customers across all channels.
Canada's contact centres are challenged by a need to support increasingly complex engagements through a growing number of channels. But modern CCM solutions—with their combination of data management, content management and omnichannel output—are well poised to help contact centre executives in Canada make the transition to supporting more skilled agents here at home to deliver exceptional customer experiences.
Rob Daleman is vice president, corporate marketing for Quadient. A subsidiary of Neopost, Quadient (www.quadient.com) is a leading provider of customer communications management (CCM) technology, enabling organizations to create better experiences for their customers through timely, optimized, contextual, highly individualized and accurate communications for all channels.
1 IBISWorld, "Telemarketing & Call Centres – Canada Market Research Report", January 2019.
2 Brian Cantor, "2018 CCW Market Study: The Customer Experience", Customer Contact Week, August 27, 2018.
3 Cantor, Customer Contact Week, Ibid.
4 eMarketer, "Top 25 Countries, Ranked by Smartphone User Penetration, 2016-2021 (% of population)", October 19, 2017.
5 Cantor, Customer Contact Week, Ibid.